Each of our products on this site is designated either 'Stocked' or 'Ordered'. Stocked products are normally available for purchase by appointment at our Wasilla warehouse. Ordered products can be brought to our warehouse for purchase in 3 to 6 weeks. There is NO SHIPPING CHARGE for ordered products.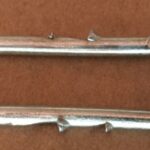 Product Details:
Length: 1 3/4″ Two Barb
Weight: 25, 12.5 & 1lb Boxes
Material: Class 3 Galvanized (hot dipped) ...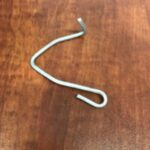 Product Details:
Material: Galvanized Hot Dipped Steel
100 Fence & Panel Clips per Bag ...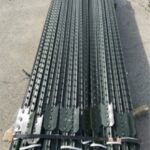 Product Details:
9′ Steel T-Post with Stabilizer Plate
Heavy Duty Steal
High Quality Primer & Paint
...