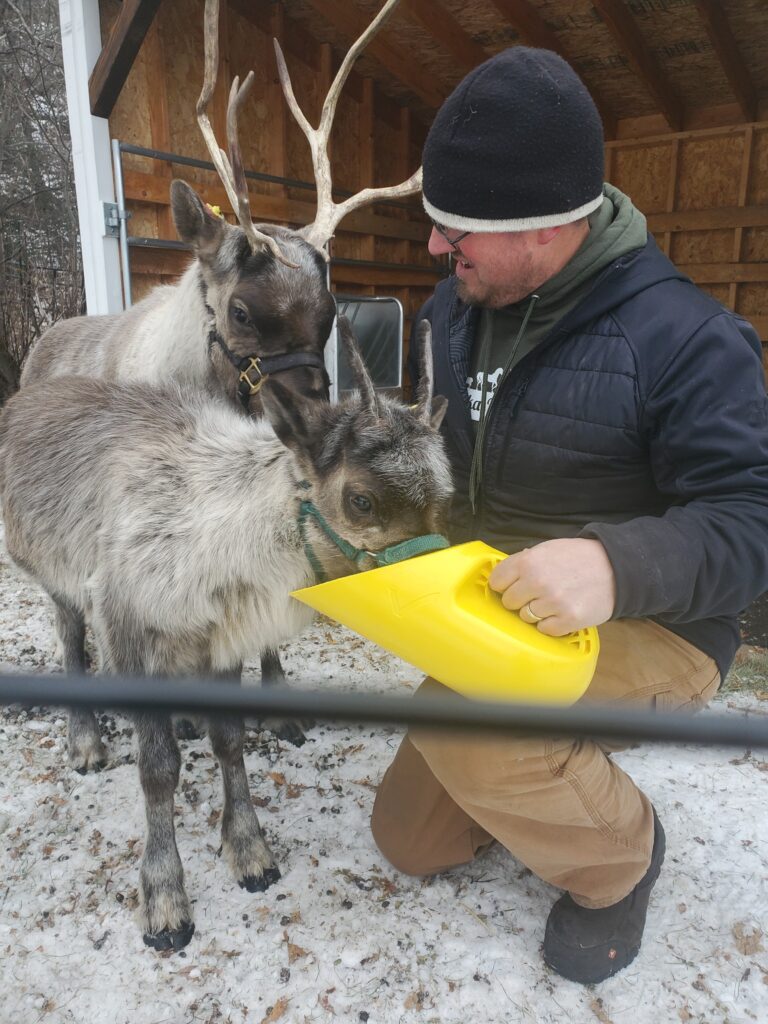 Todd Bagetis is a devoted American patriot and retired from the United States Coast Guard after 22 years of service. Several of his last duty stations were here in Alaska and he fell in love with the community and way of life. Todd had always wanted reindeer and after his retirement he was able to welcome Snowflake and Blizzard into his life. He loves spending time with them, taking them for walks and showing them off during the holiday season.
As a child Todd enjoyed spending time on his Uncle's farm. Todd loved all the animals, especially the pigs and deer. Thinking about the needs of his uncle's farm he realized the need for quality, affordable supplies here in Alaska, so he developed Alaska Farm Supply to support the local agricultural community. Todd enjoys helping our customers because "farmers are the best" he says.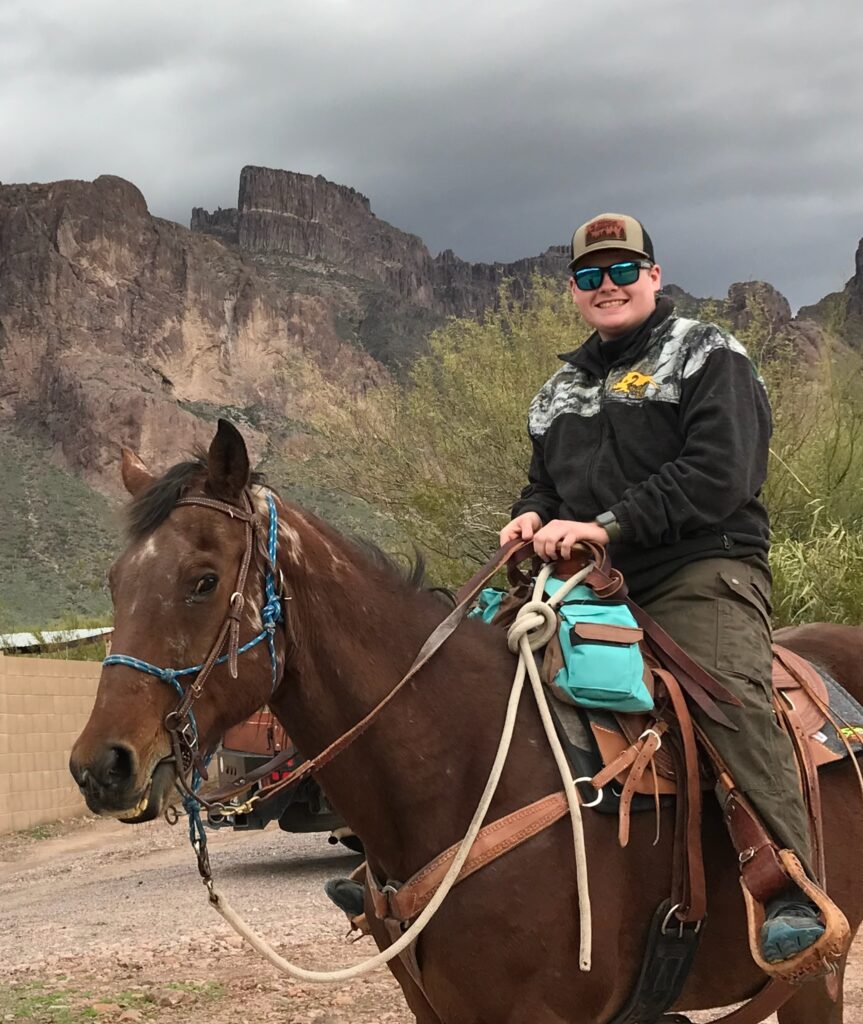 Nick Thatcher was born and raised in Alaska and has always had a passion for animals and livestock. Nick has worked at Alaska Farm Supply since the very beginning (2018) and is part Owner and Manager. During his free time Nick enjoys traveling, adventures, outdoor activities and often is a part-time ELF and reindeer handler in support of community Christmas and school events. Nicks been attending college for several years to enhance his education and to further support his service to his fellow Alaskans at Alaska Farm Supply. Additionally, Nick loves spending time with his families' horses, snowmachining, four wheeling, camping, going to the family remote fishing camp, time with his family and nephew Finn. He also ensures his family/friends are always safe as the certified Safety Officer at Alaska Farm Supply.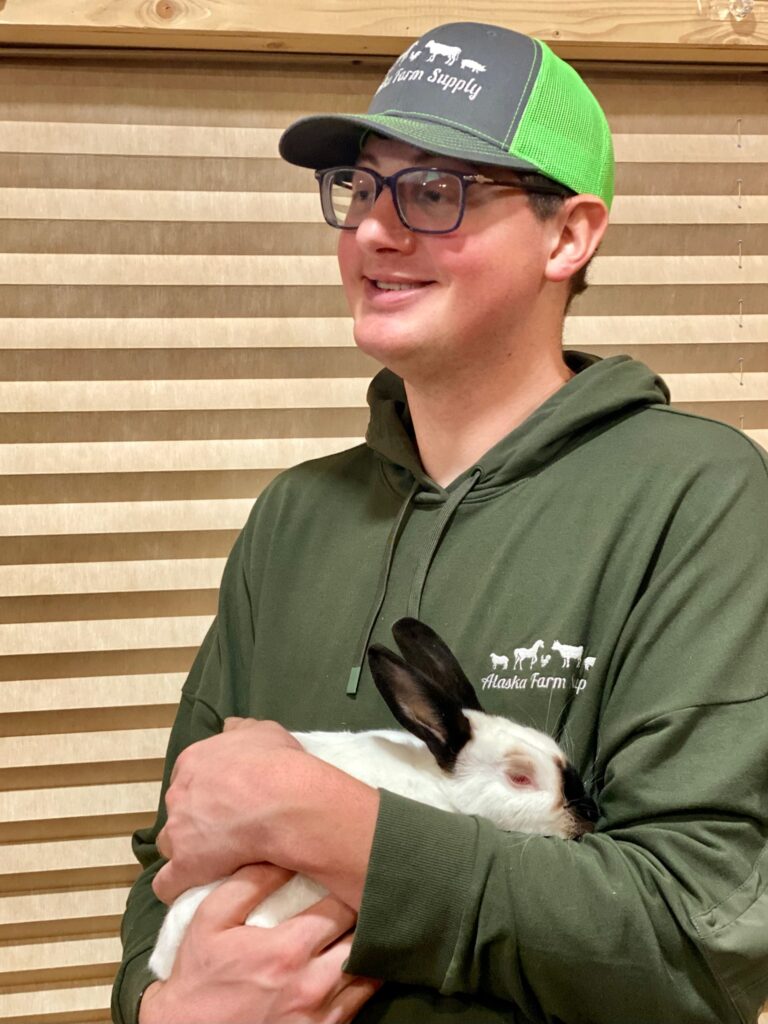 Luke Bagetis spent most of his childhood growing up in North Carolina and Ohio. He decided to move to Alaska in 2021 to be closer to his family and his best friend Nick. His favorite companions are his cute Himalayan rabbit, James and his wonderful girlfriend Kayla. Luke enjoys hiking, traveling, and going on new Alaskan adventures. Luke has been volunteering at Alaska Farm Supply and loves working with his brother, nephew, and best friend. However, Luke has a big heart for Alaskan farmers too. He always strives to provide the best care and service to anyone coming to Alaska Farm Supply.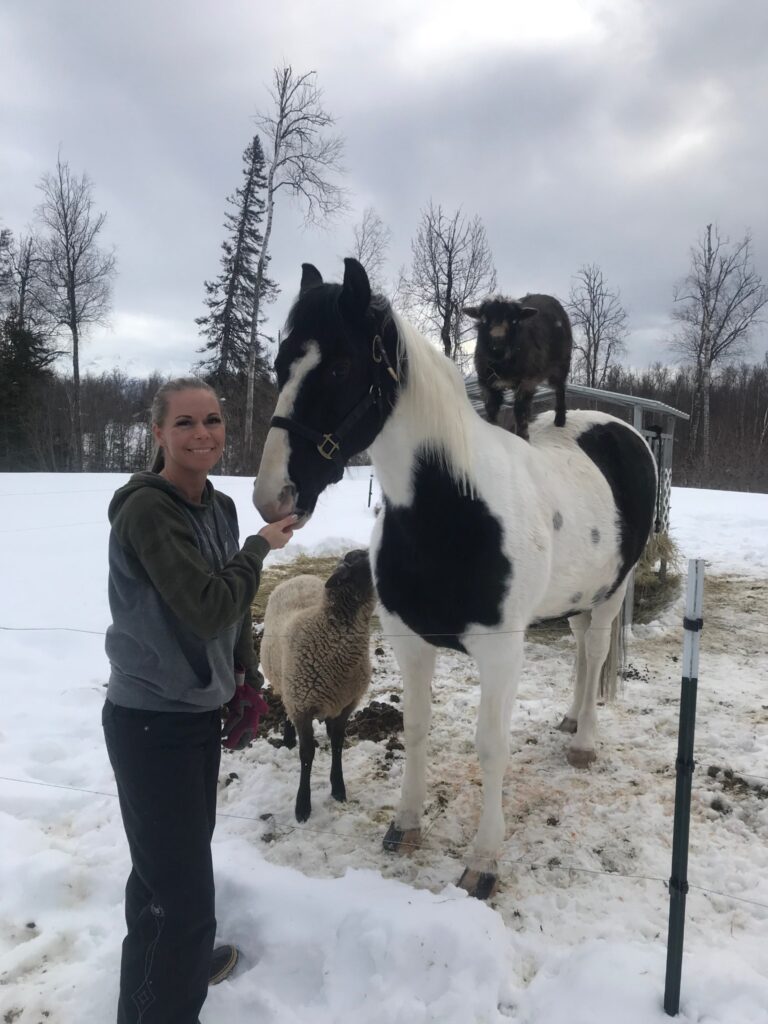 Summer Jones was born and raised a southern country girl and naturally loves the outdoors. Her first 23 years were primarily in the southern states. She fell into the life of a small cattle ranch and to no one's surprise- her first love was a paint horse. By fifteen, she was under the mentorship of a seasoned veterinarian team that opened a well-loved, horse stable that sparked her passion for understanding animal behavior and livestock nutrition. She worked for Ranch La Rosa for about four years until enlisting into the United States Air Force.
Summer is a devoted American patriot. She is honored to be the daughter of a Marine Corps veteran and has served over 21 years of honorable service with the Alaska Air National Guard. Now, retired from the military, Summer is after her heart's desires of family and farming.
She enjoys spending time with her children, Nigerian Dwarf goats, horse, sheep and chickens. Summer's favorite hobby is creating arctic farm innovations, studying the nutritional needs of her micro-farm and helping others achieve their best, holistic, thriving farm life. Summer is also taking continuing education courses to finish her Business Management degree to further strengthen her professional development.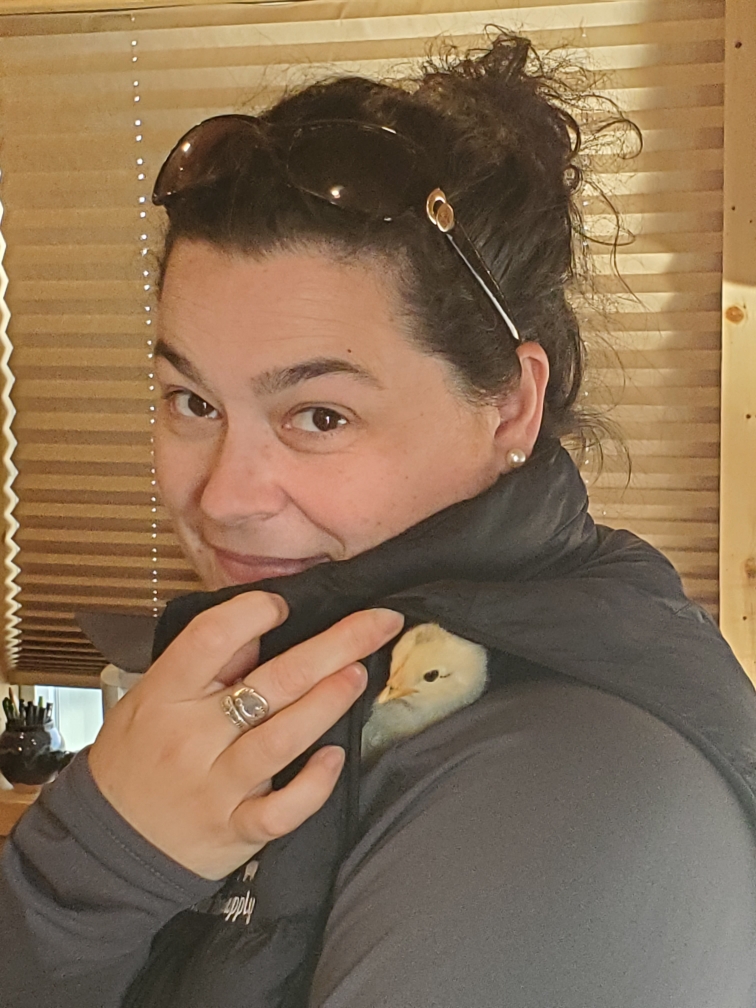 Meg Bagetis has always loved being around animals and livestock. She has a passion for their care and well-being and often has a duck or chicken recuperating in our bathroom. Meg assists with process improvements, new concepts and products needed for our Alaskan climate. She often works with Todd's reindeer during the holiday season, you might even catch her dressed as Mrs. Claus! Meg has a beautiful backyard flock of chickens and three fluffy cats that she is always willing to discuss with anyone who wants to listen.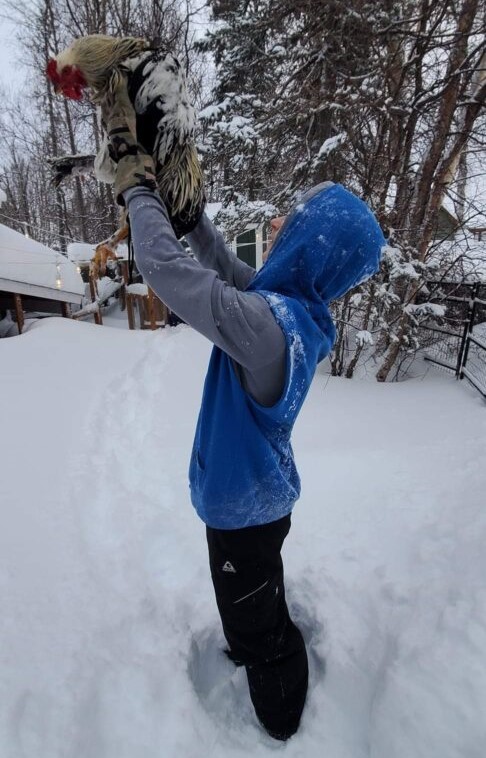 Paxton Bagetis moved to Wasilla when he was 5 years old. His requirements for his "forever home" were, it had to have a compost pile, a place to recycle and chickens. He has always had a heart for farming. During the holiday season he is a reindeer handler and helps people in the community enjoy photos and visits with Snowflake and Blizzard. Pax enjoys snowboarding, snow mobiling, kayaking and metal detecting. Pax is currently in welding school to further develop his professional development at Alaska Farm Supply.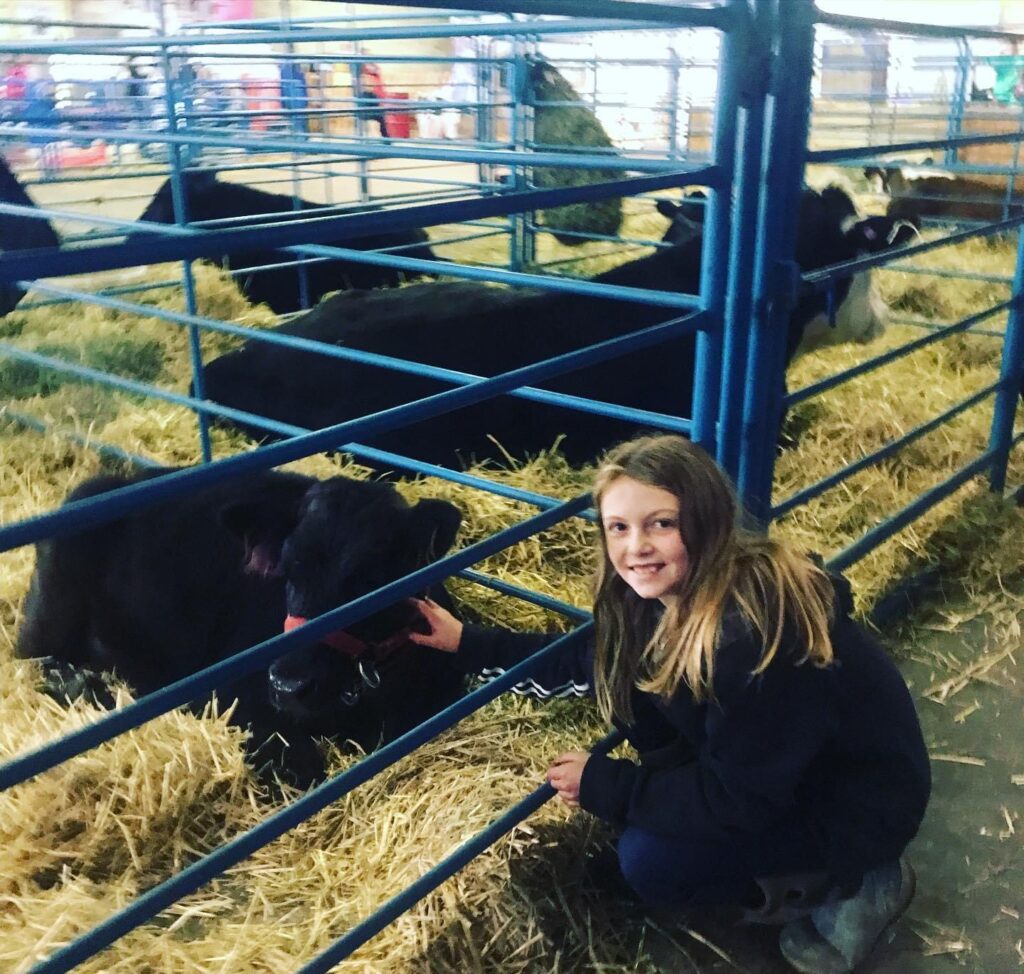 Olivia Del Bianco was born and raised in Palmer, Alaska. She enjoys playing softball, riding horses and taking care of her chickens and guinea pigs. She loves skiing with her dad in the winter and hiking in the summer. She has many interests and is considering a career in veterinary medicine when she gets older. She is always eager to learn at Alaska Farm Supply especially when it comes to Alaskan livestock, their needs and how to support customers. We are grateful to have Olivia as part of the Alaska Farm Supply family!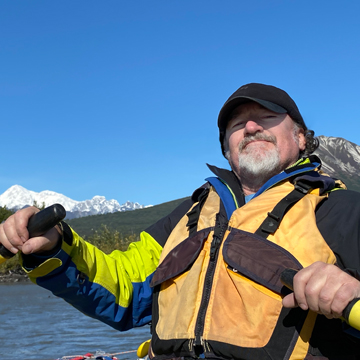 Josh Klauder is a bush rat, dog musher (retired), and river runner. When he isn't on a river or hiding out in the woods, he designs and builds web sites- like this one. Josh has been the Alaska Farm Supply web guy since the beginning. He enjoys the challenge of making the web site and related IT grow as the business has grown, so it serves the needs of the customers as well as the staff. When there is a problem, or something new is needed, he says "I'll figure out a way to make that work."