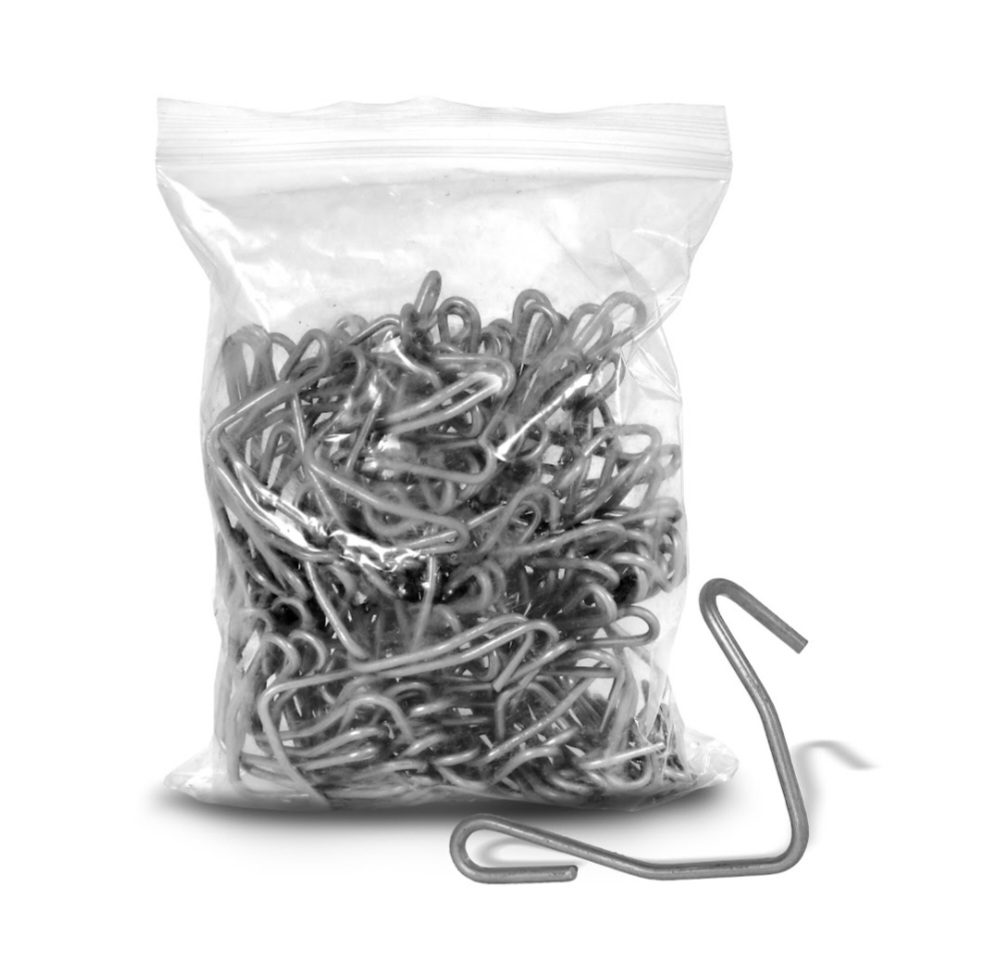 Product Description
-Bags of 25 galvanized metal clips
-For easy connection from wire fencing to T-Posts.
T-post clips make it easy to connect wire fencing to T-posts. These types of clips are constructed from galvanized steel for extra strength and durability, making them long-lasting product that you can rely on. T-post clips are the perfect option for connecting all kinds of wire fencing to T-posts, including electric fencing, and are available in bags of 25.
If you would like to learn how to use T-post fence clips or how many clips per T-post will create the sturdiest fence, we can help. Get in touch with the farm fencing experts from Alaska Farm Supply today to learn more about T-post clips and whether or not they are the best option for your unique fencing requirements.
T-post Fence Clips (Stocked Product), $3.49