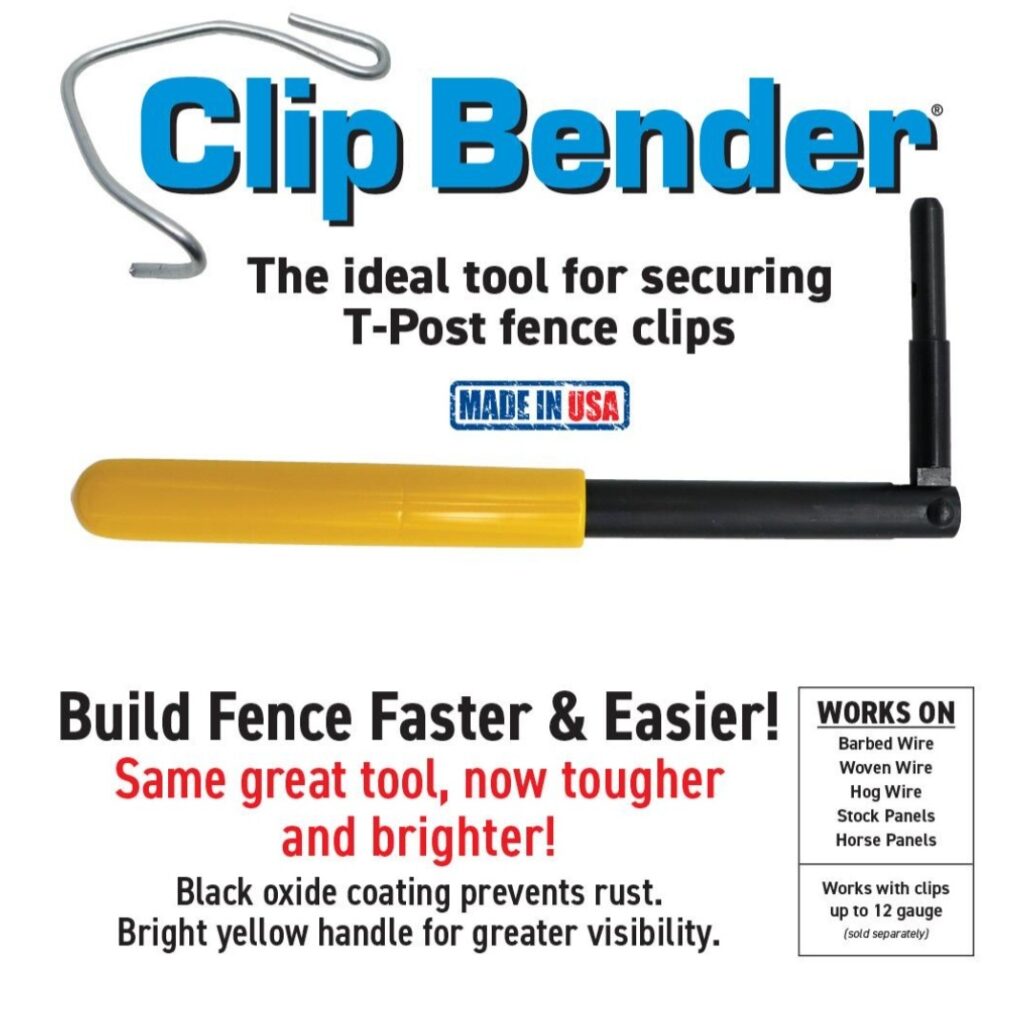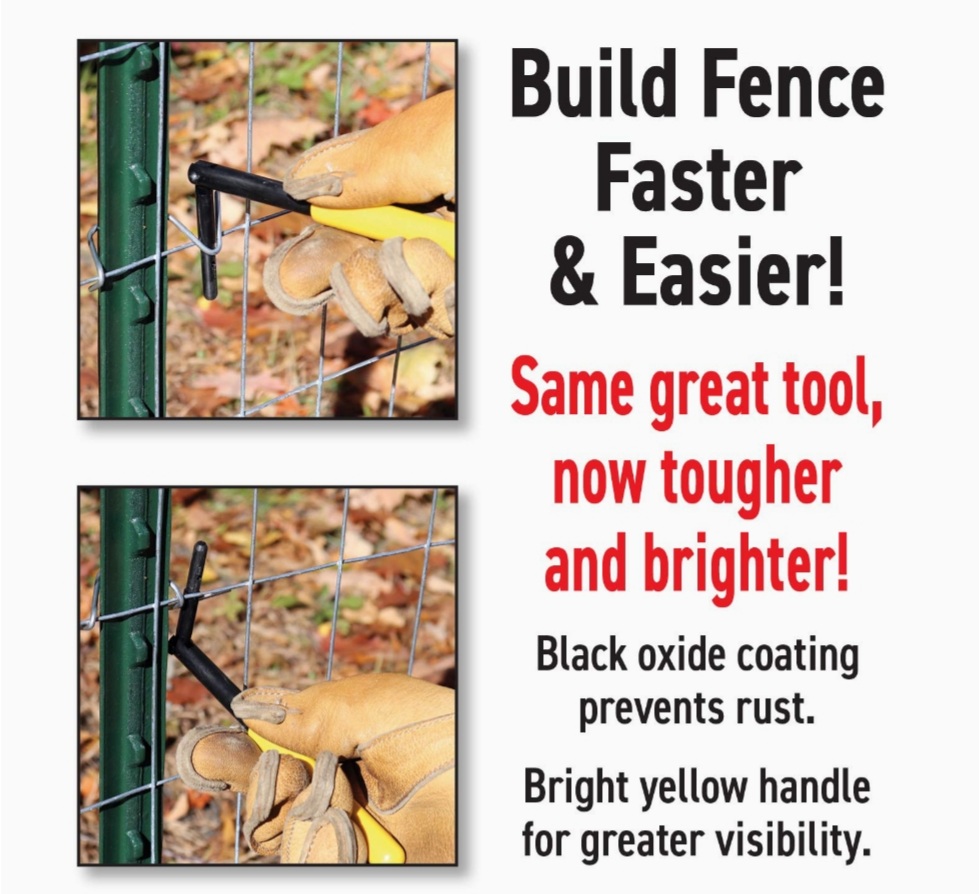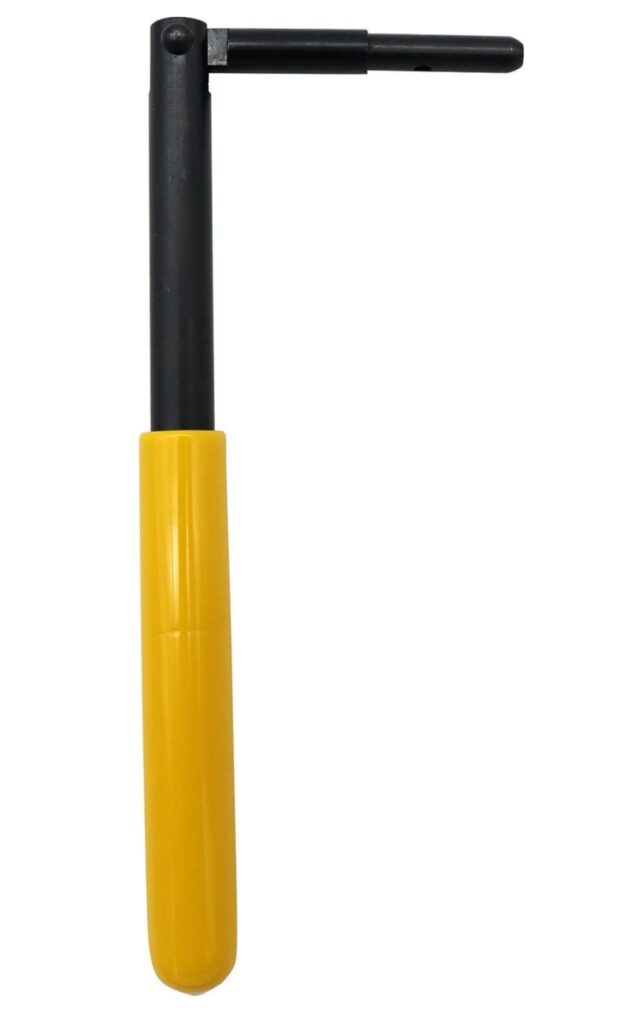 Made in the USA
Alaska Tough
Comfort Grip
Fastest, easiest way to secure t-post fence clips!
NEW – Black oxide coating prevents rust
Bright Yellow handle for greater visibility and easy to find if dropped in the snow.
The Clip Bender is a hand tool used for securing T-Post fence clips. It is made in the USA with 100% steel and has a very comfortable rubber handle grip.
The patented tip inserts easily into the loop to make securing t-post fence clips fast and easy. With its durability and unique design, the Clip Bender is Alaska Tough and without a doubt the best tool for the job.
T-Post Clip Bender (Stocked Product), $16