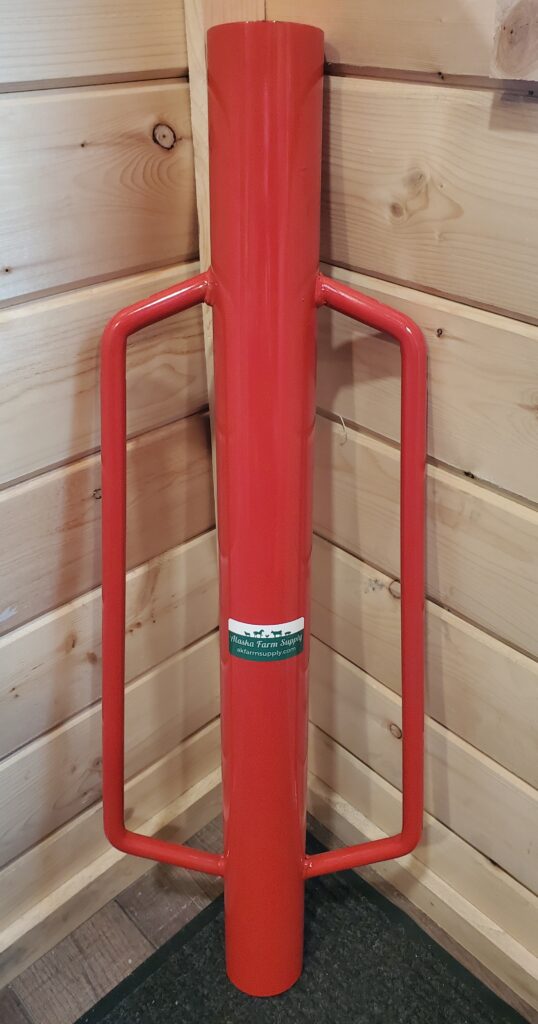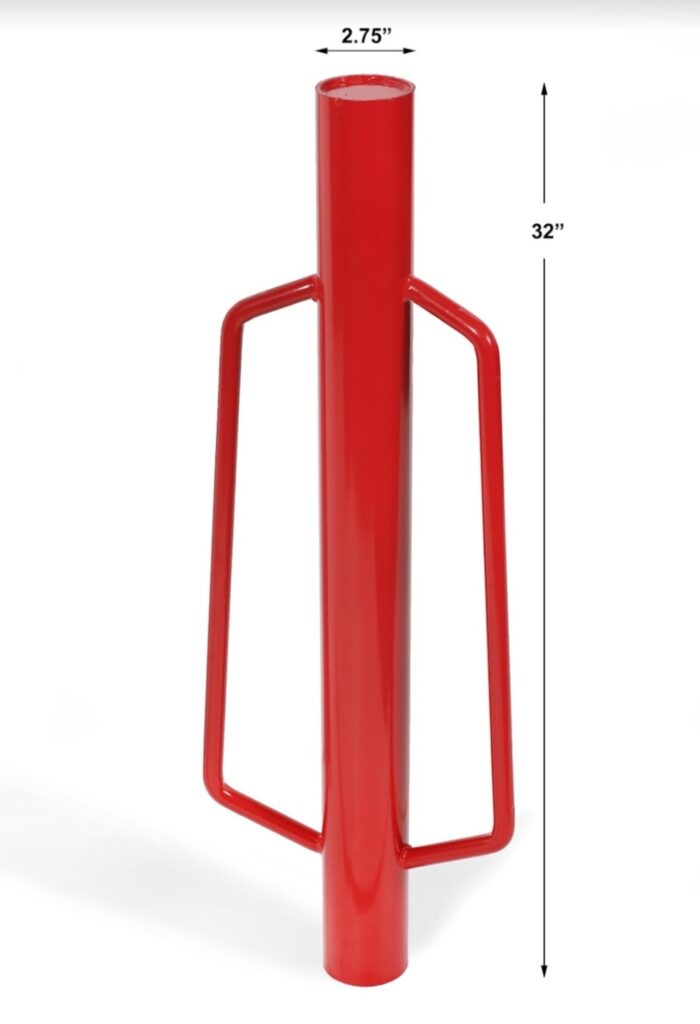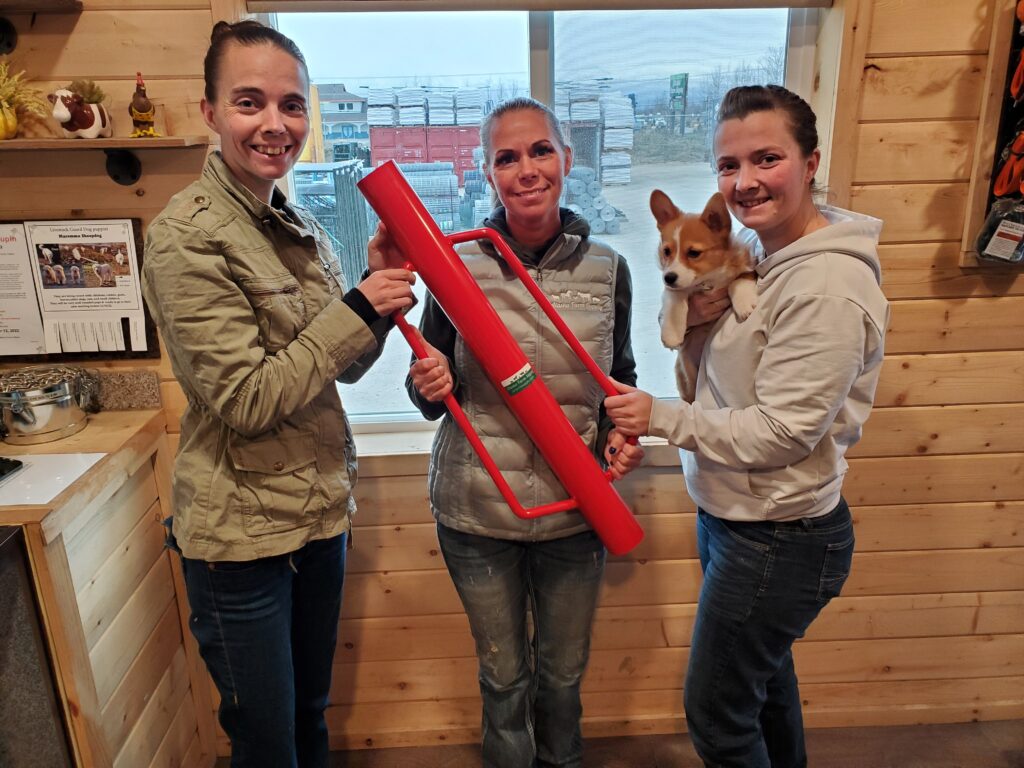 HEAVY DUTY 30 LB T-POST DRIVER:
This driver installs T-Posts & U-Posts with ease! Made with 8 Gauge Industrial Grade Steel, this product is built to last and install thousands of posts!
COMFORTABLE HANDLES
Using two large tapered handles, this makes for a comfortable hold for your hands. Always use gloves during installation
50% HEAVIER THAN COMPETITION
While our competitors sell a T-Post Driver that are 12lbs or 15lbs, an Alaska Farm Supply T-Post Driver is 30lbs or more than double the weight. This means that it takes less effort to install a T-Post because gravity will do the job. Just lift the driver and drop.
FITS ALL POSTS UP TO 2-3/4″ WIDTH
This driver fits posts up to 2-3/4″ width and is 32″ tall and 3″ wide
RUST RESISTANT
Powder coated with a hot rod red finish, this post driver will not rust
USE FOR WOODEN, METAL, SILT, or CHAIN LINK FENCE POSTS
Alaska Farm Supply T-post drivers are great for all fence post types.
GREAT FOR ALL PROJECTS
Whether you have a small DIY project installing 20 posts or a large ranch needing 500 posts, this Alaska Farm Supply driver will get the job done!
WHOLESALE – BUY IN BULK AND SAVE BIG
Save big by buying multiple drivers at once!
Heavy Duty T-Post Driver (Stocked Product), $39