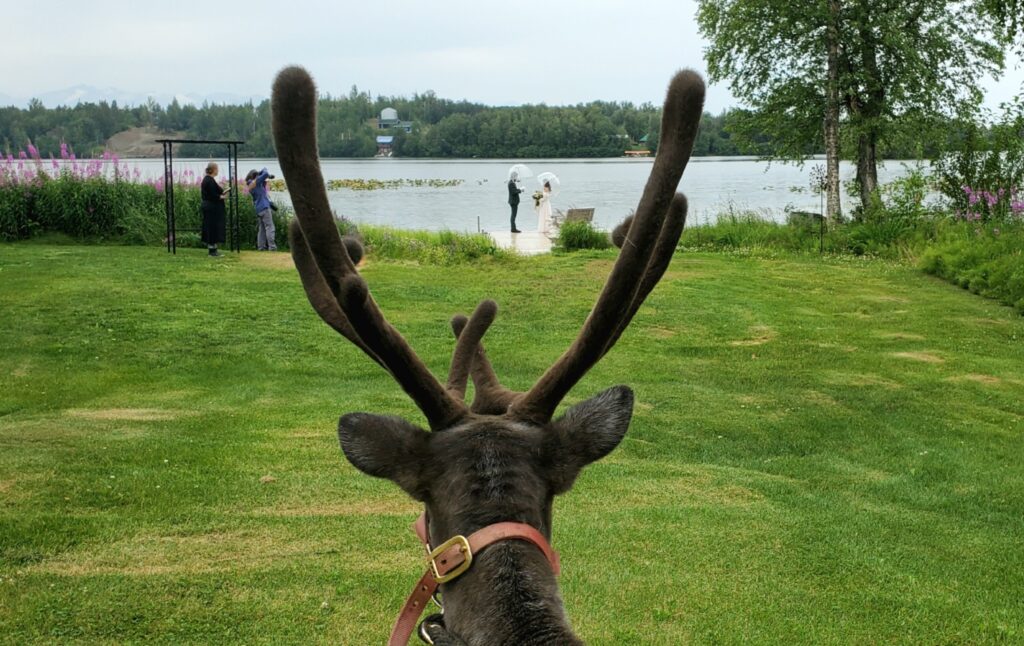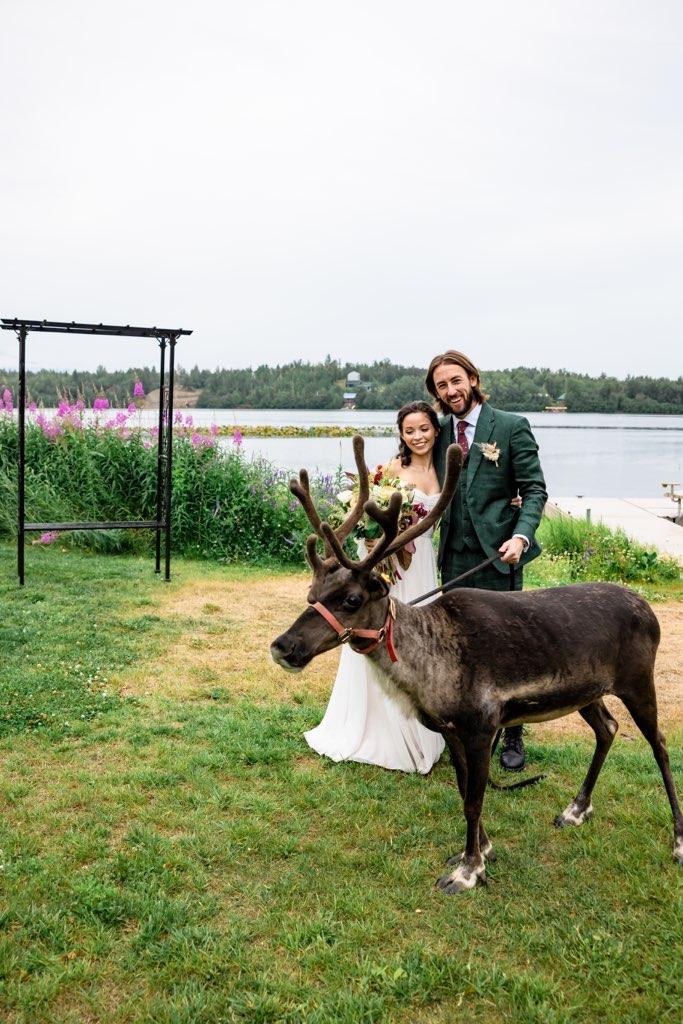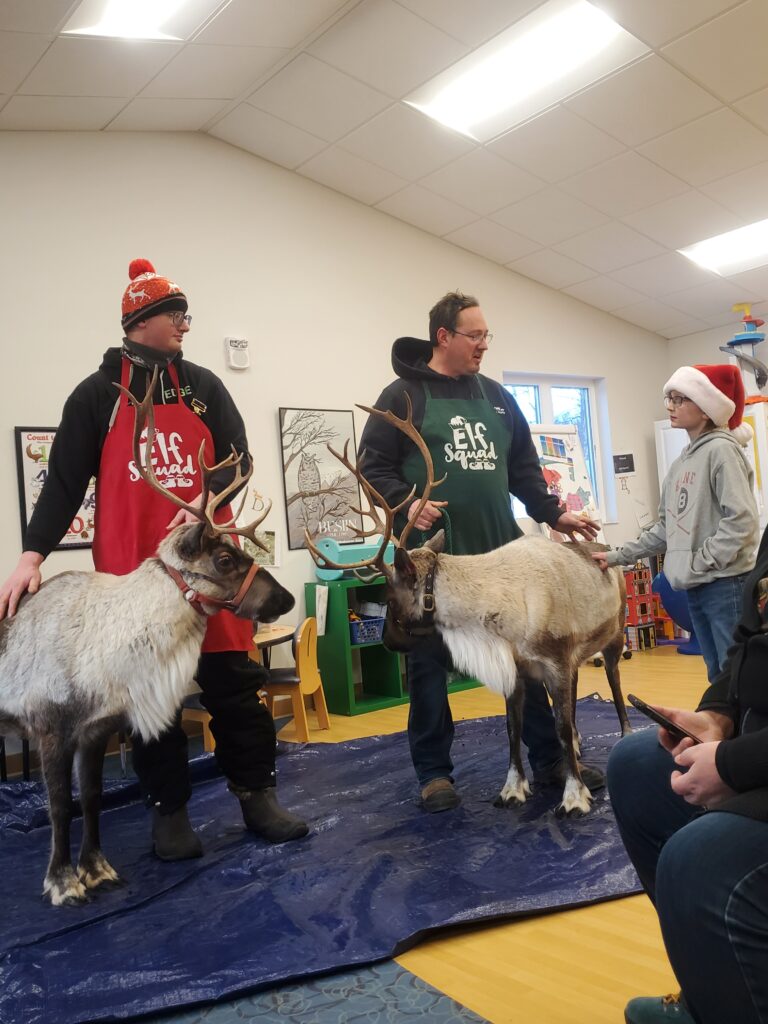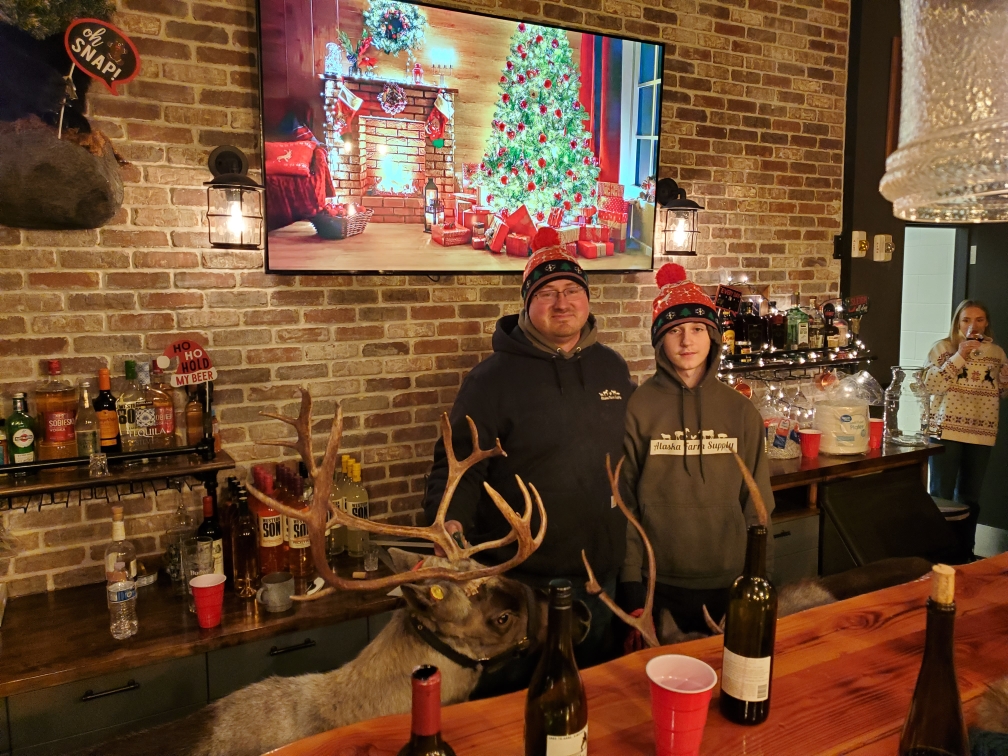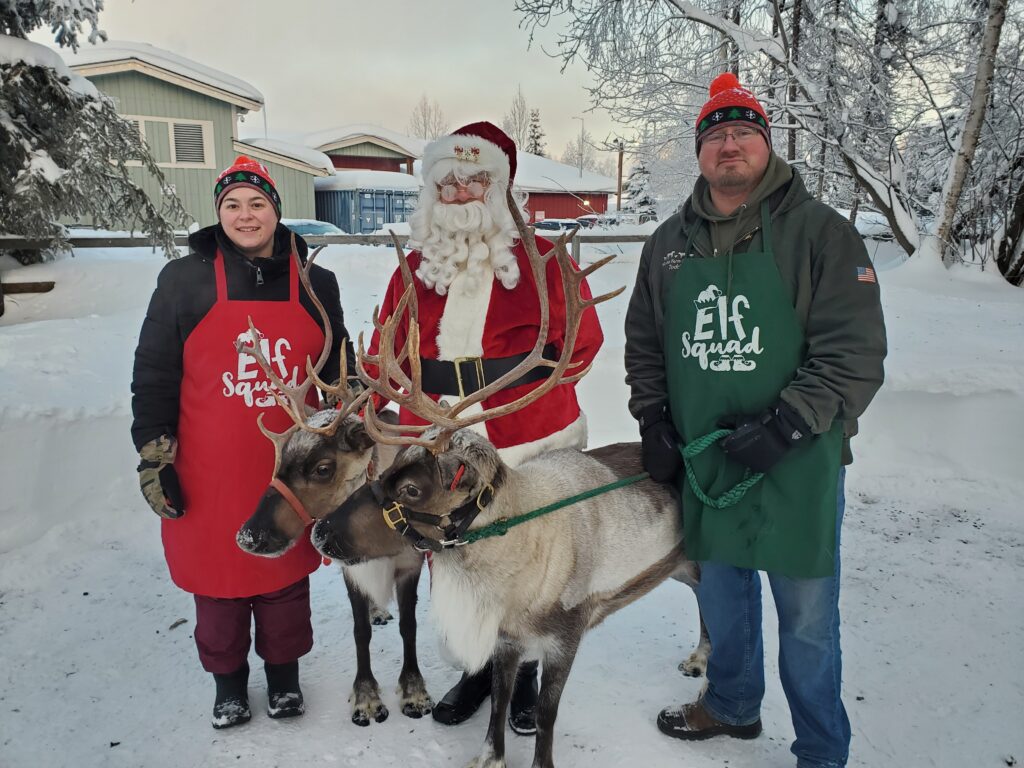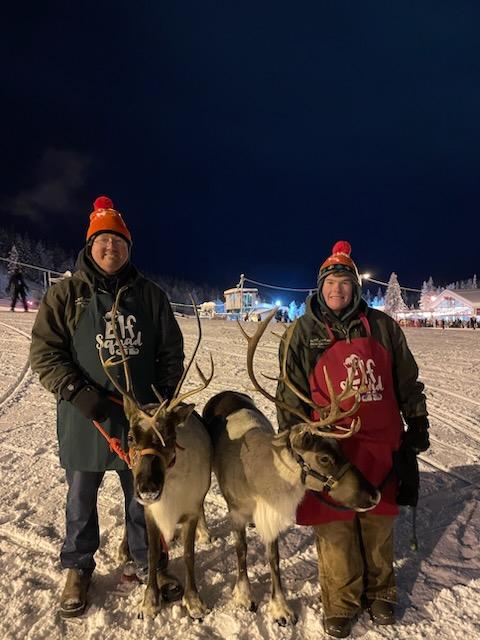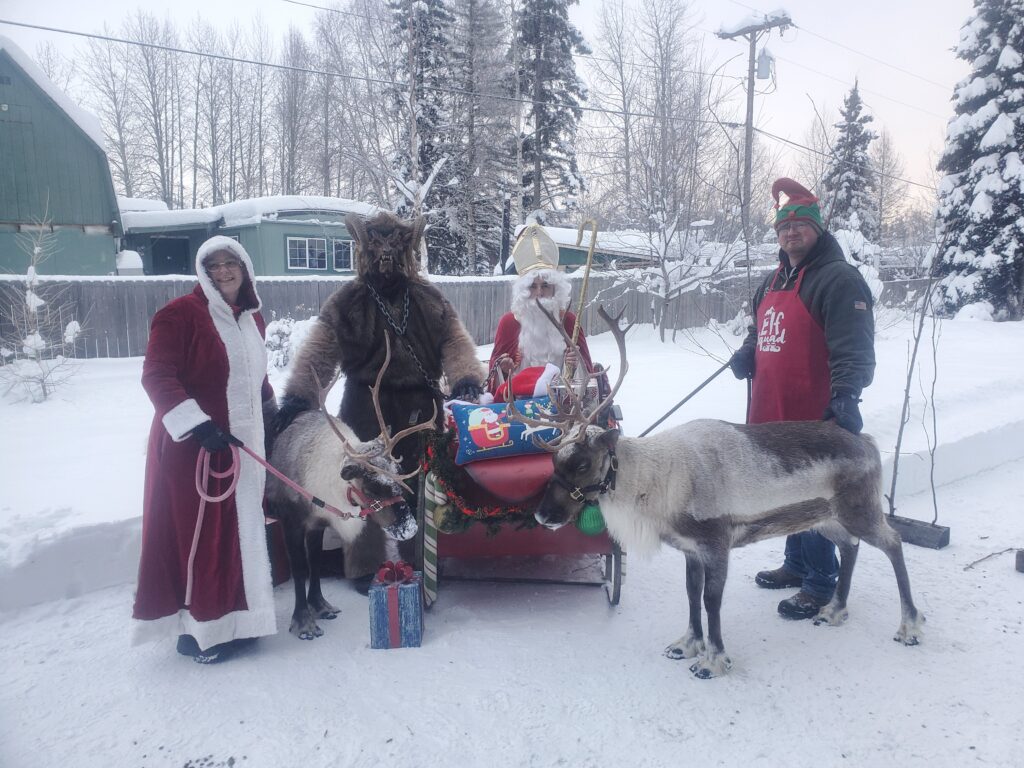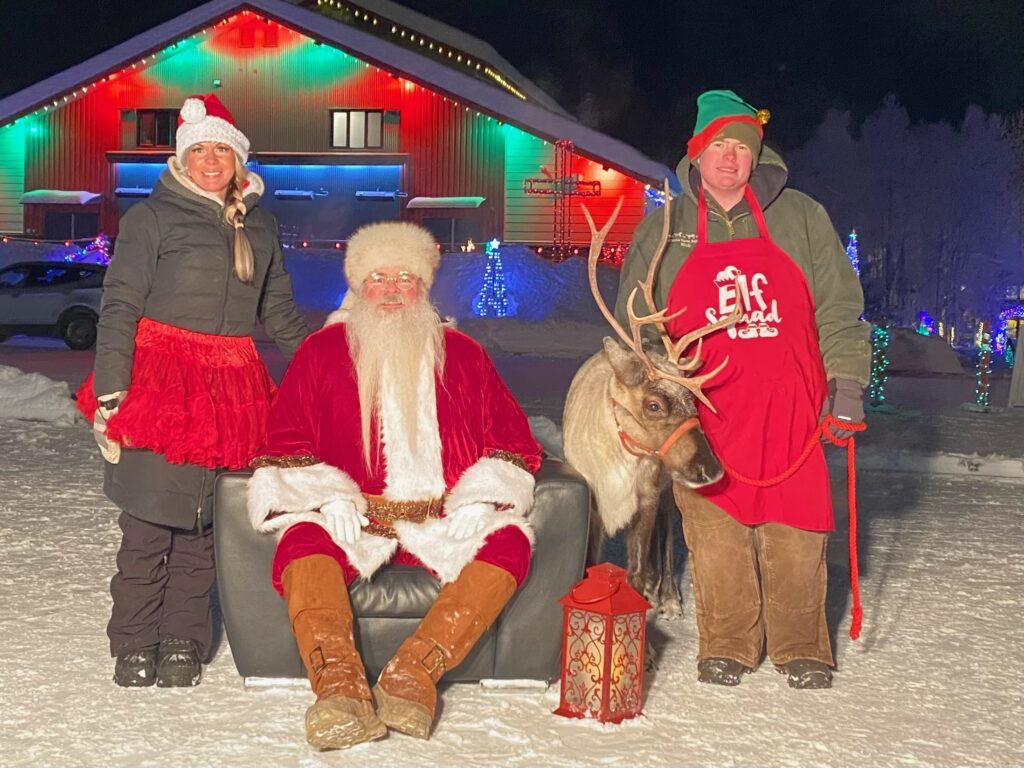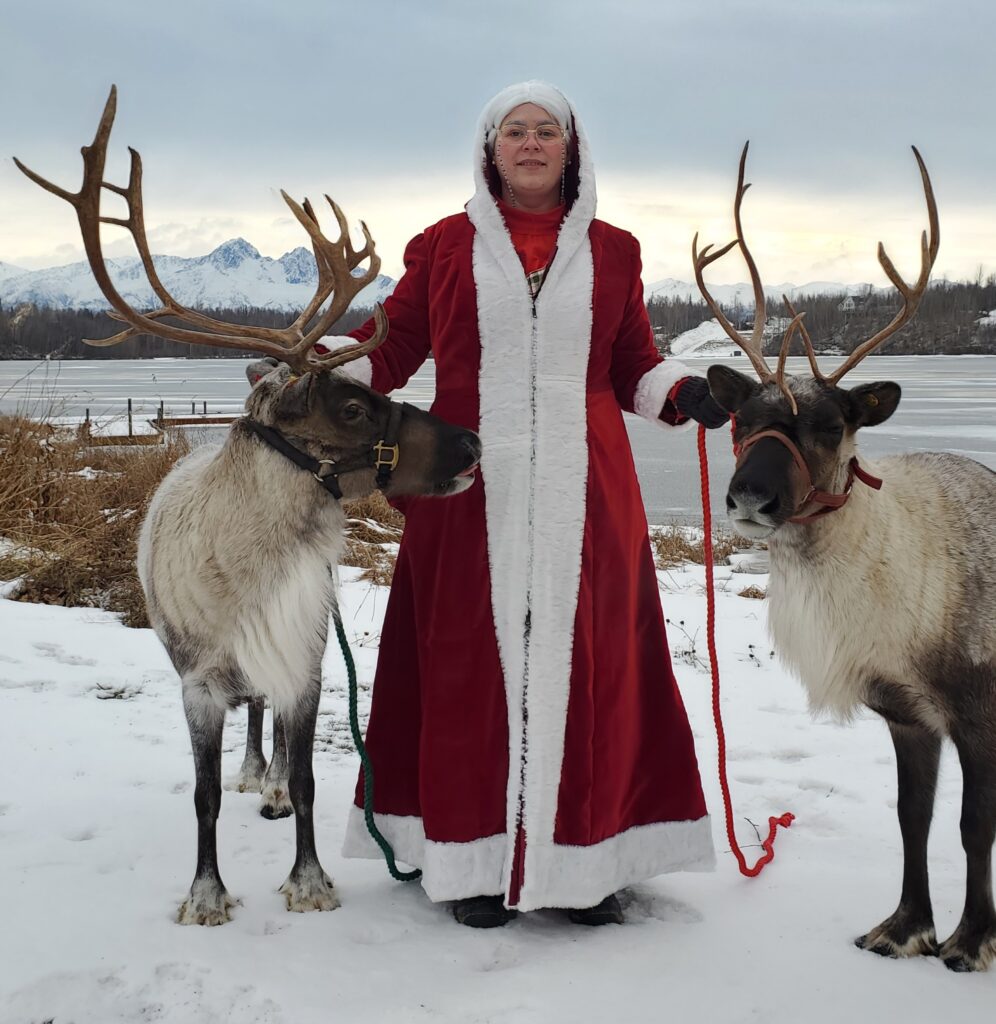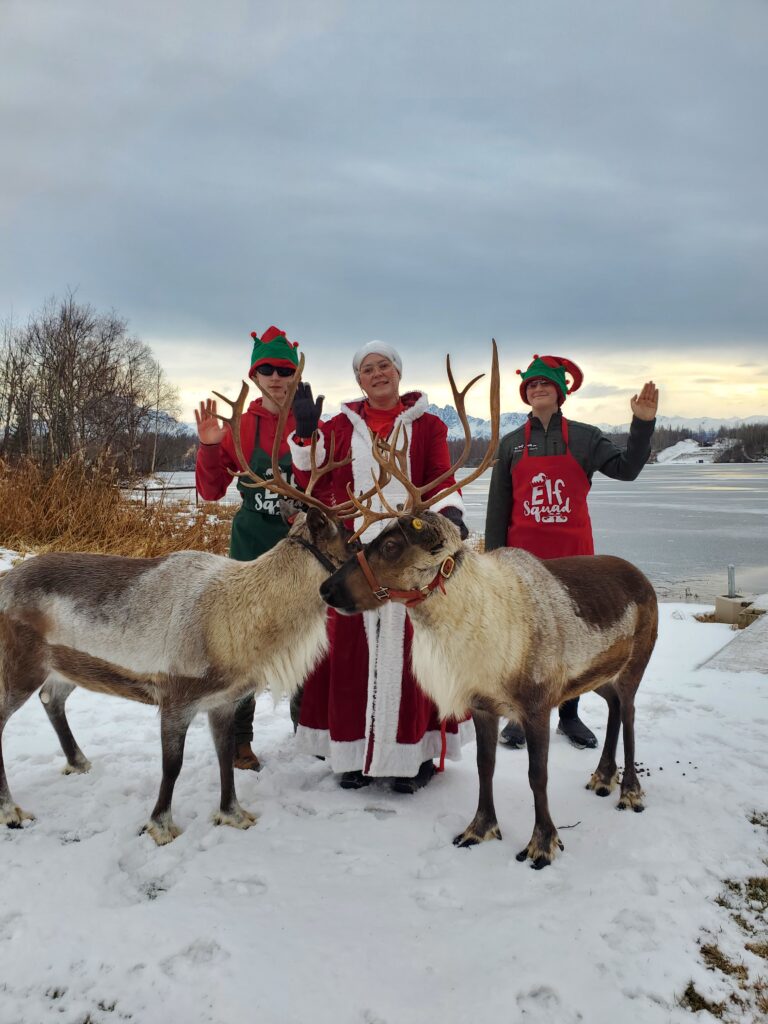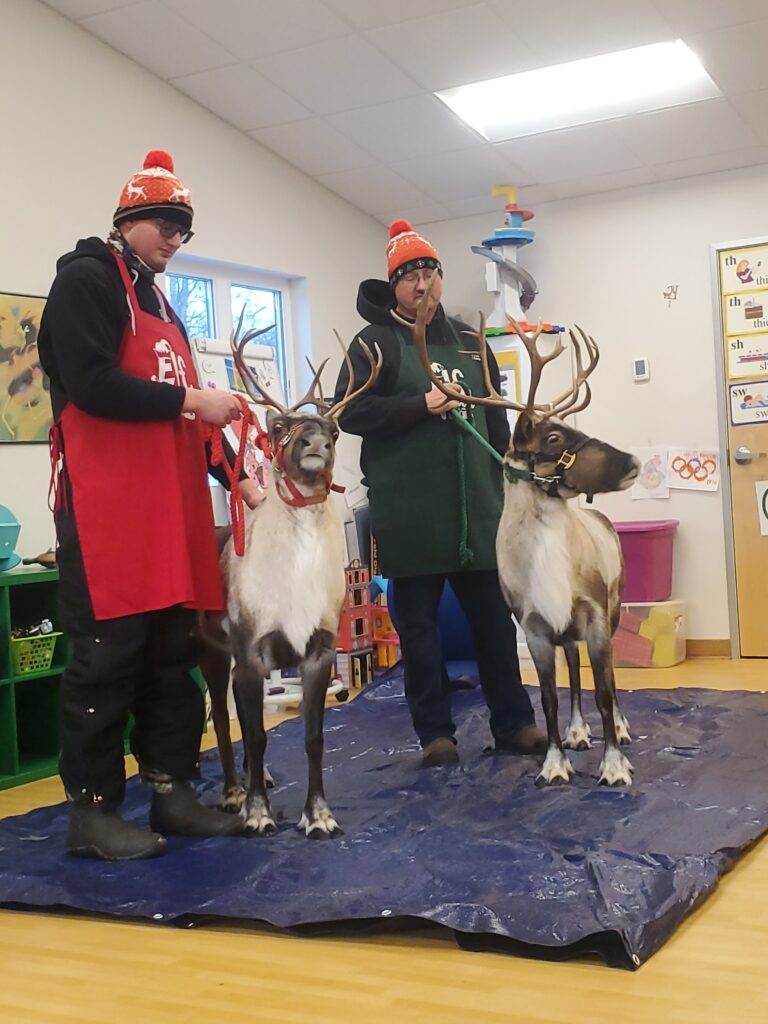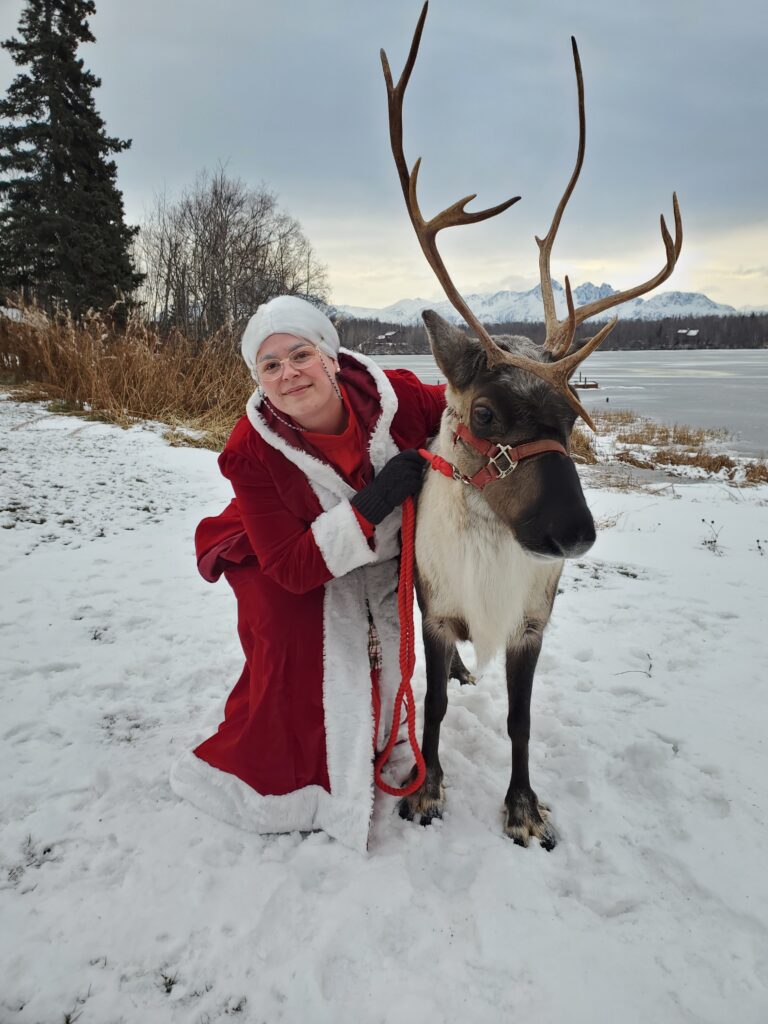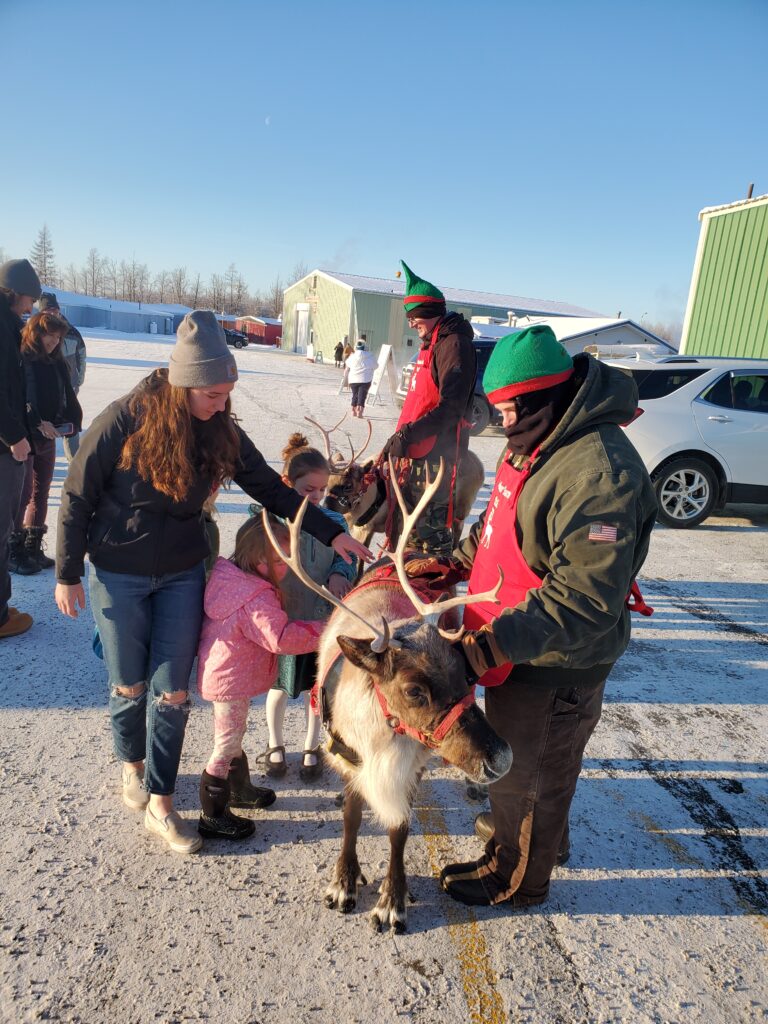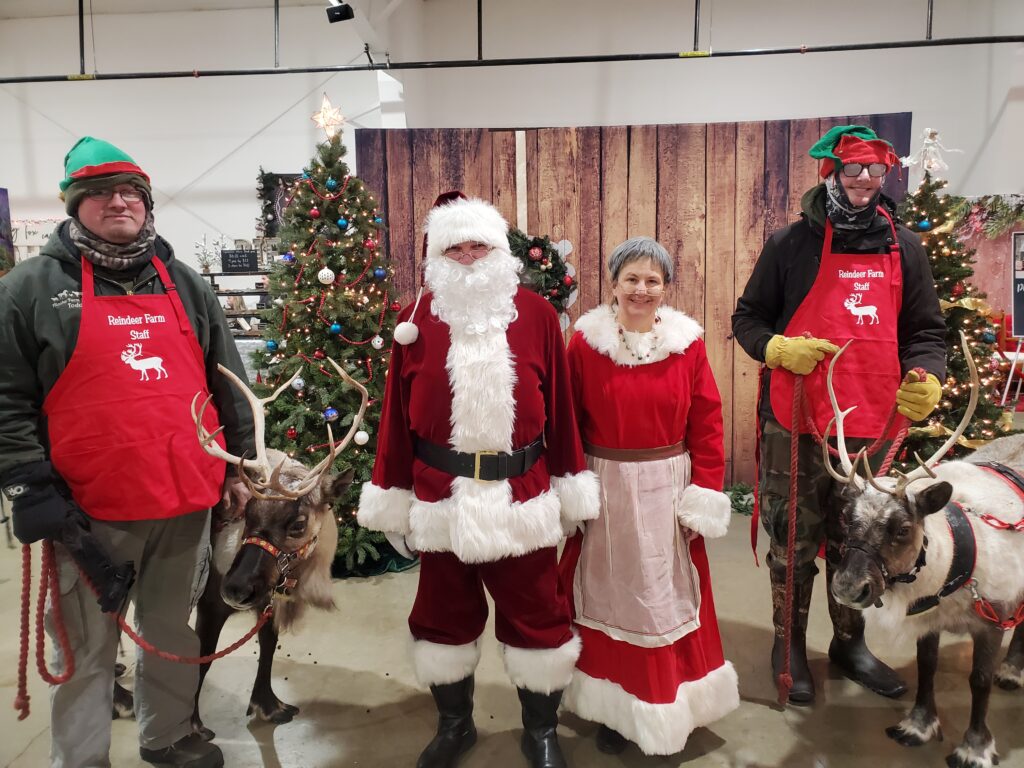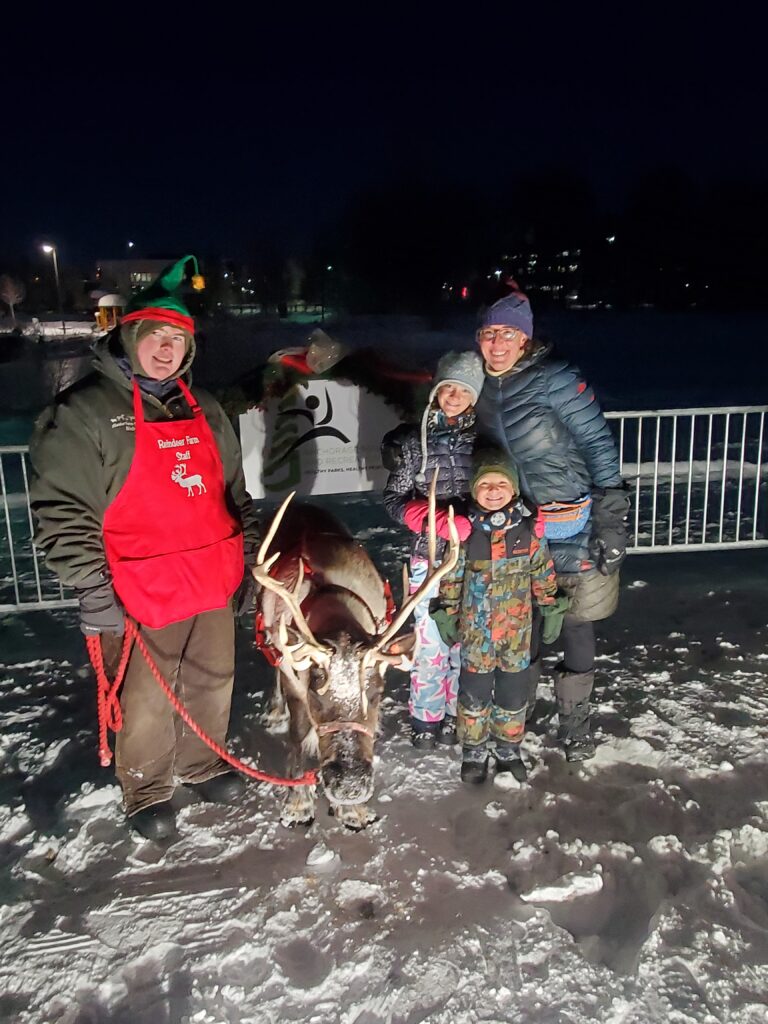 Everybody loves Reindeer! Book our reindeer and handlers for your event.
Basic Package: Snowflake & Blizzard (Reindeer), 2 trained handlers for the 2 hour minimum.
Characters: Ms. Clause and Elfs
Snowflake, Blizzard and our trained handlers specialize and often provide reindeer education for children at school events, support Christmas and holiday gatherings for private and community events, perform photo shoots, commercials, weddings, birthday parties and more! We customize our service to meet your needs while always putting safety of Snowflake, Blizzard and attendees safety first.
Snowflake: Born on the Reindeer Farm in Palmer Alaska and bottle fed by the Hardy family because her mother Blizzard was too young to produce enough milk. From the very beginning Snowflake and Blizzard have a very special and close bond. Her favorite snack is willow leaves, dandelion and unfortunately flowers around our house.
Blizzard: Born on the Reindeer Farm in Palmer, Alaska and is the mother to Snowflake. Her favorite snack is also willow and her best friend is a seeeing eye dog for the blind that visits her on occasion. She loves being around her daughter Snowflake and going on walks.
Please contact us for more information or if you would like to schedule a reindeer appearance.