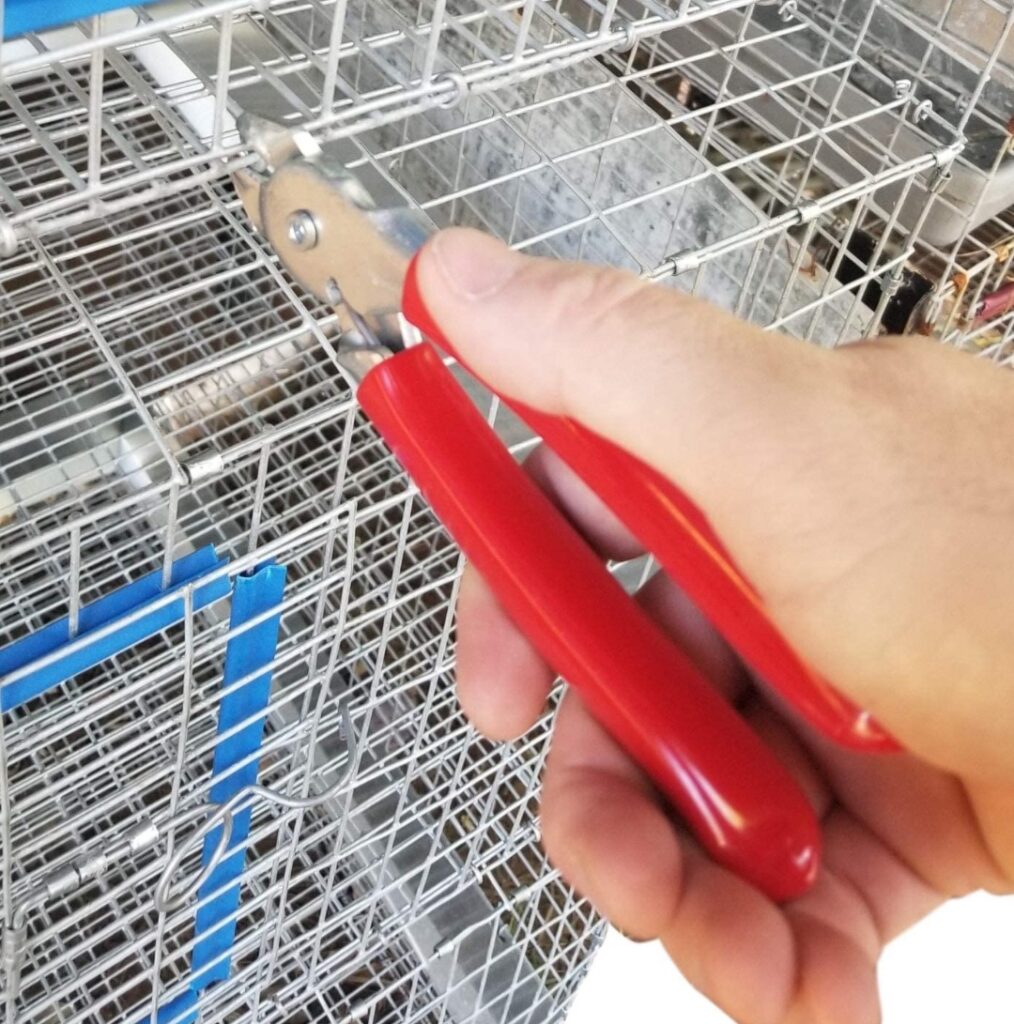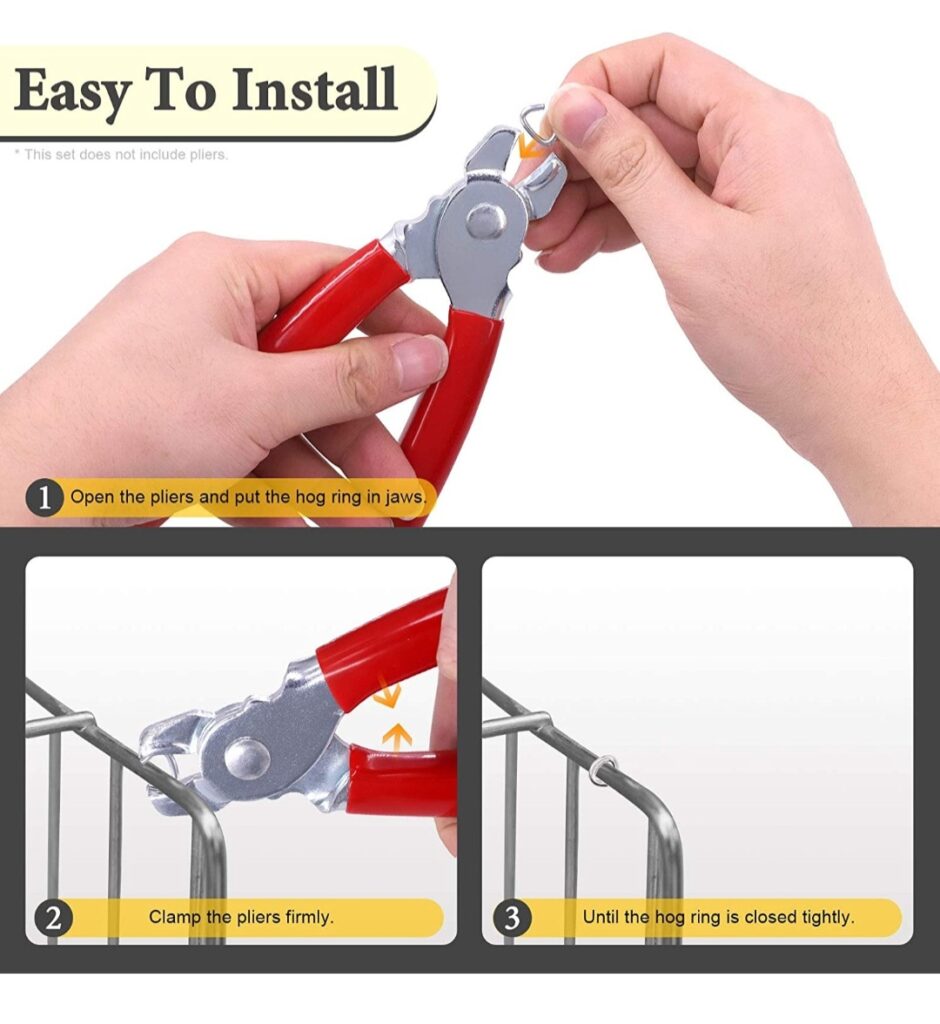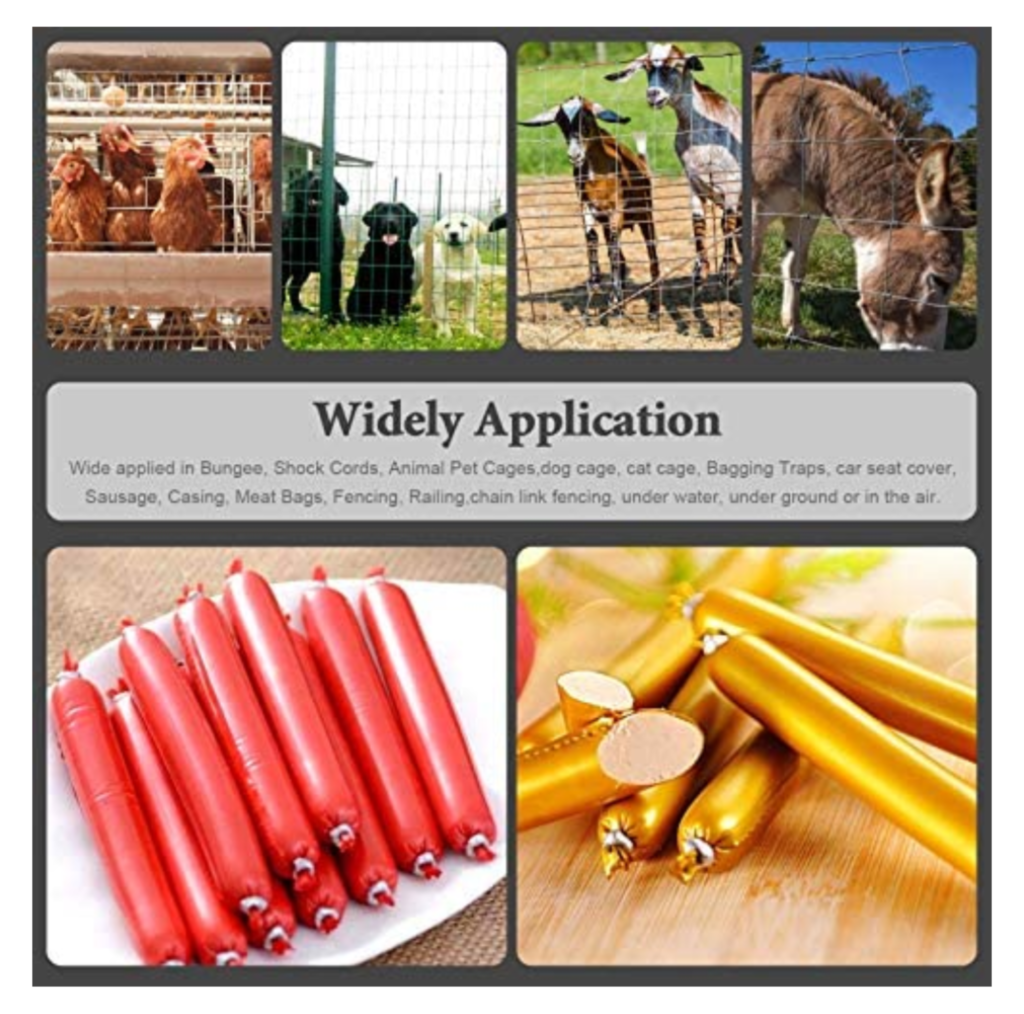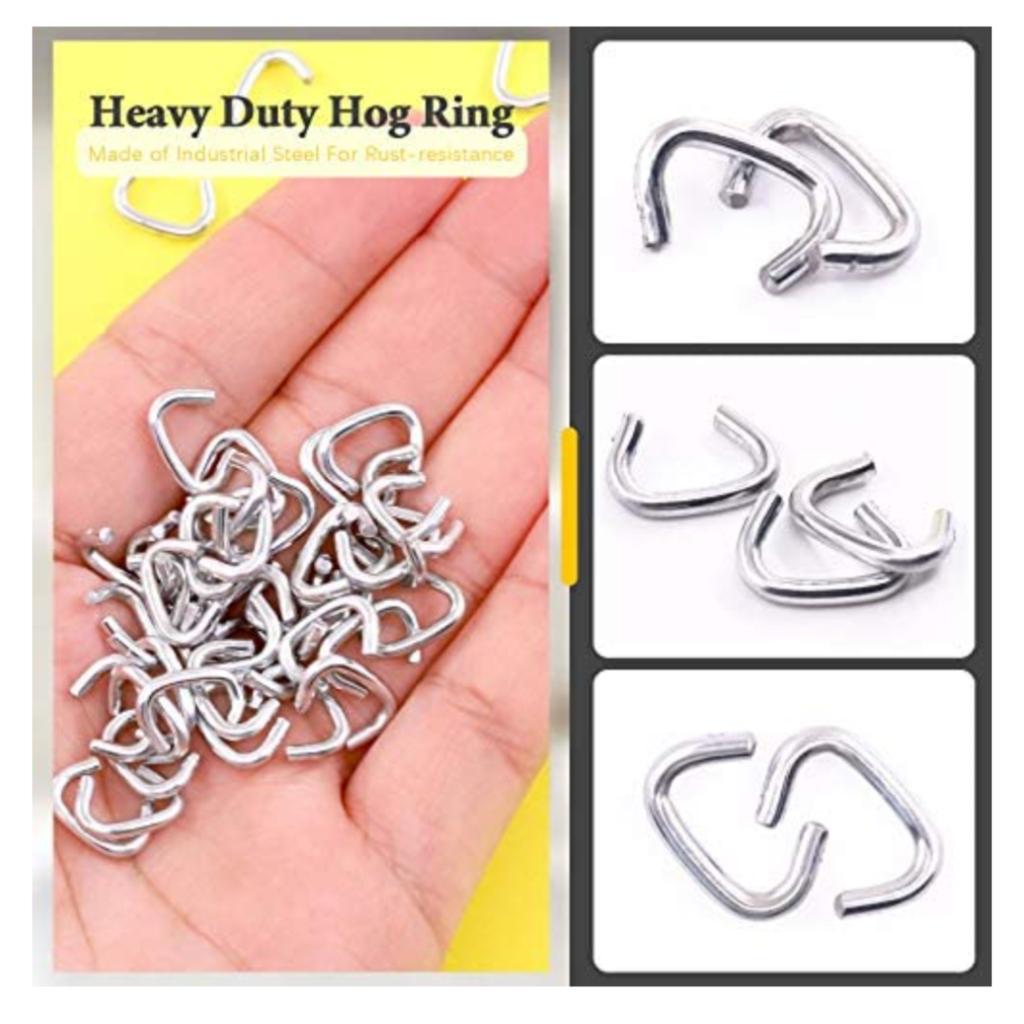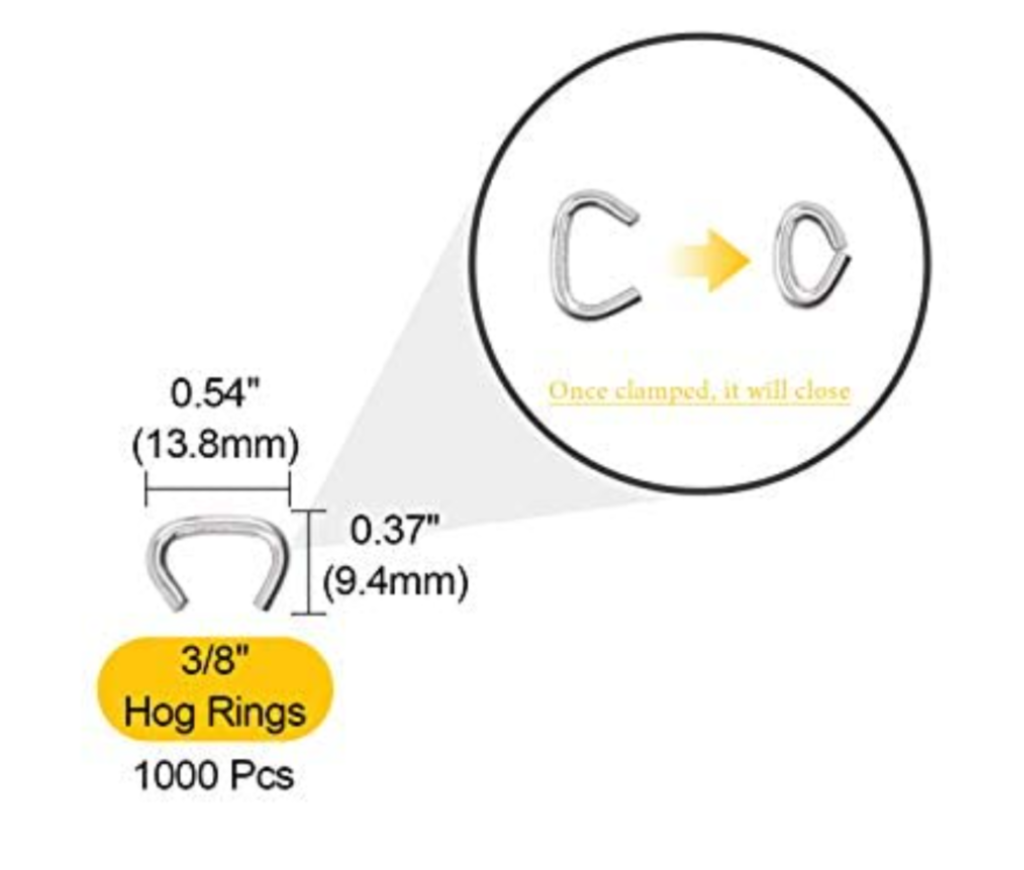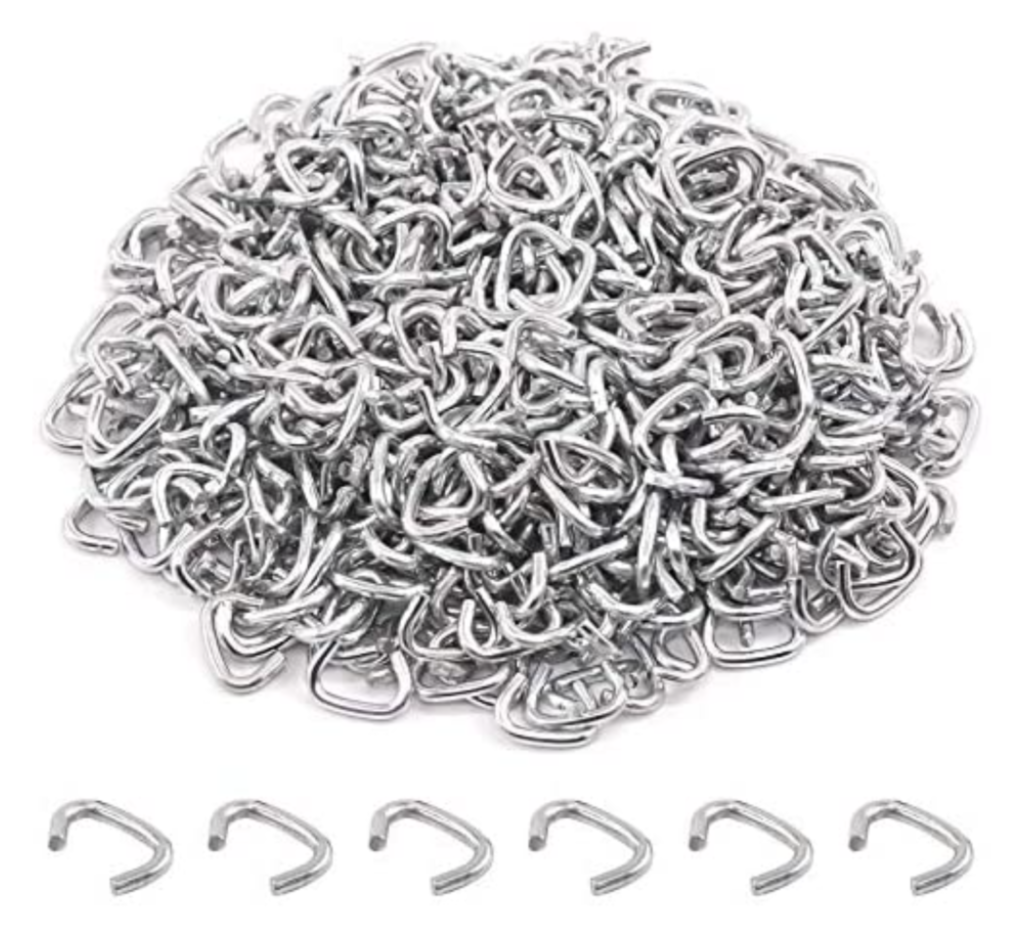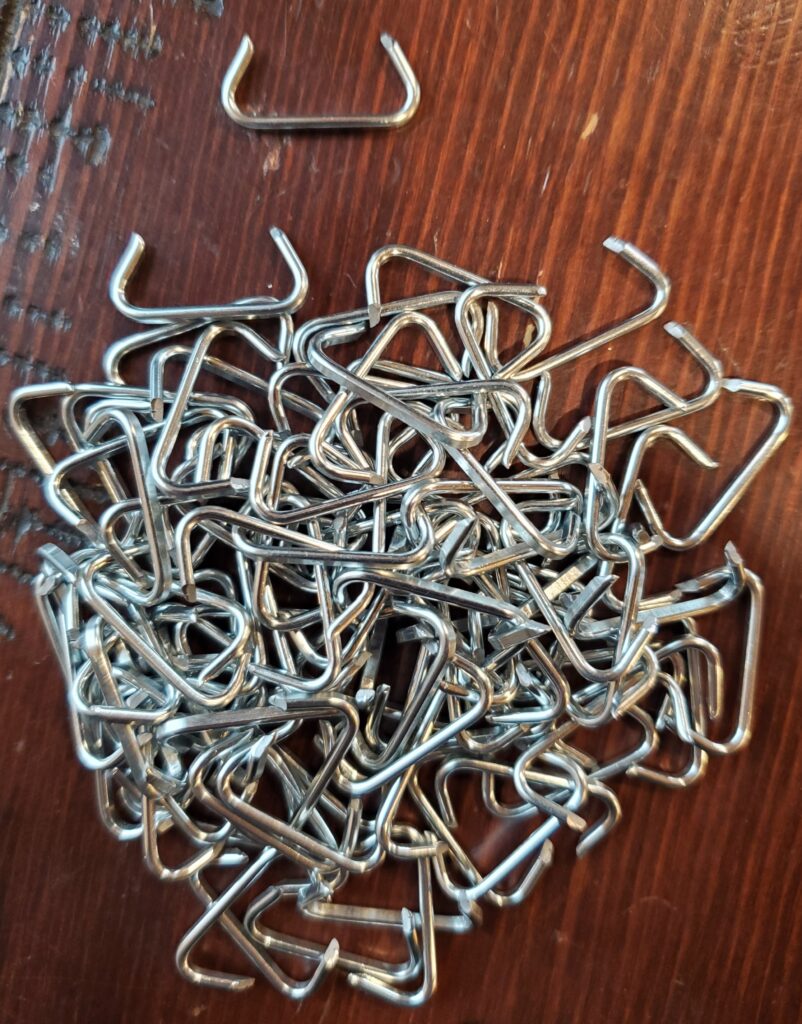 Premium 3/8″ and 3/4″ stainless steel Hog Rings: Super strong, rust-resistance for long service time.
Easy to Use:D style design for easily crimp. Strong for fences, welded panels, home fabric and upholstery. Work great on reattaching car seat covers, adding chicken wire, reinforce pet cages and more.
Widely Application:Wide applied in Bungee, Shock Cords, Animal Pet Cages, dog & cat cages, bagging traps, car seat cover, sausage, casing, meat bags, fencing, railing, chain link fencing, under water, under ground or in the air.
Hog Rings (Stocked Product), $5 per bag