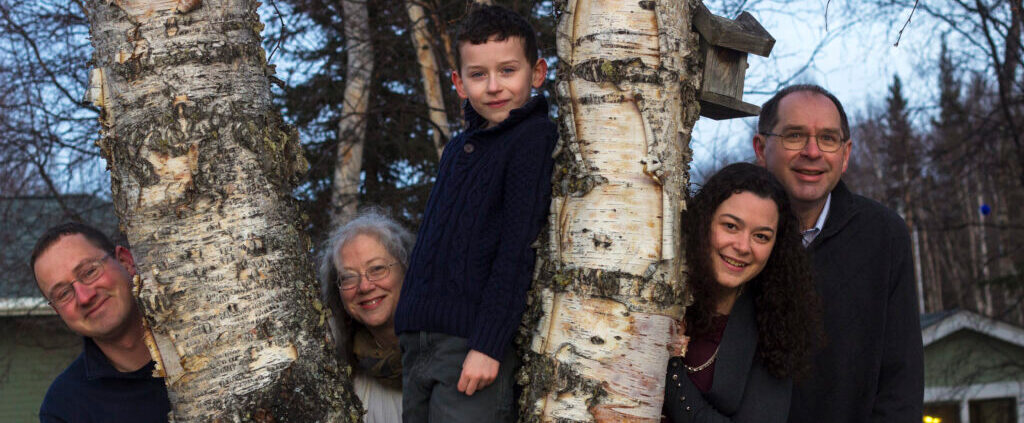 Alaska Farm Supply is a veteran family owned and operated company. Our mission is to help Alaskans cultivate growing farms by providing equipment to safely protect valuable livestock and property. We do this by offering quality farm equipment at affordable prices. Meet the people of Alaska Farm Supply here.
Our goal is to offer customers a large variety of farm products at affordable prices, often at least 20% below competitors in the Last Frontier. We work directly with shippers and factories to ensure quality products.
By using cost saving shipping methods from strategic factory supply locations, we are able to offer low prices. We reduce internal overhead costs through bulk purchasing and selling directly to our customers. If you are tired of wasting time when shopping around for the best price, rest assured when you shop at Alaska Farm Supply, you will get the best and most competitive pricing.
Delivery: We consolidate orders to save money for our customers. Delivery service is available to the Anchorage metro area, Mat-su Valley, and most parts of the Parks, Glenn, Richardson and Seward Highways for a minimal charge.
Orders: If an item is not currently in stock [products labeled 'ordered product'], Alaska Farm Supply can still obtain it for you and have it shipped to our Palmer Yard for FREE. A $50 deposit or 20% of the total purchase is required for all orders that are not stocked. Payment in full is required upon delivery or pickup.
Payment: We accept all major credit cards, money orders, cash and checks from Alaskan nonprofits and businesses. Personal checks are not accepted.
Many of our product lines can be used for non-farming purposes. Such as property gates – providing increased security for rural cabins and remote locations. Plus, protect your yard, plants, trees, and gardens from moose and other Alaskan wildlife. We offer an array of products and are always willing to think creatively to help serve your needs.

Todd Bagetis
Praise from our customers…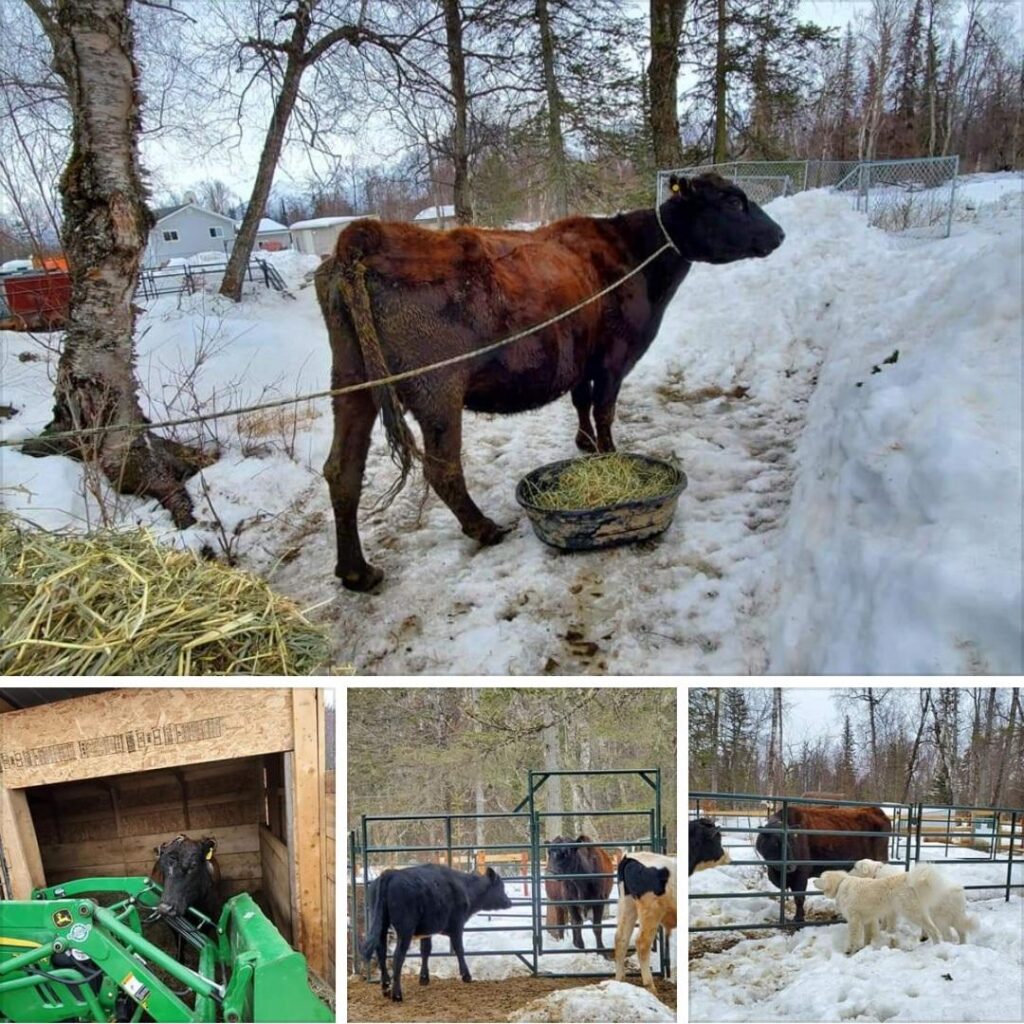 "Today was a long day!!!! We got this 7 year old Black Angus which will be having either an Angus or Hereford calf in May from an embryo transplant. Fingers crossed for a Hereford!! It wasn't too bad getting her back to the pen (surprisingly) but we don't think she's seen sheep or pigs. She definitely did not want to be friends with them!! We got her in the shed, blocked her with the tractor then we had to make an emergency run to Alaska Farm Supply for some cow panels to keep her separated from the others to let her get more used to everything. Happy Easter!!! Alaska Farm Supply thank you again for taking time away from your Easter to help us out!!"

Granite Peak Farms (Sutton, Alaska), April, 2020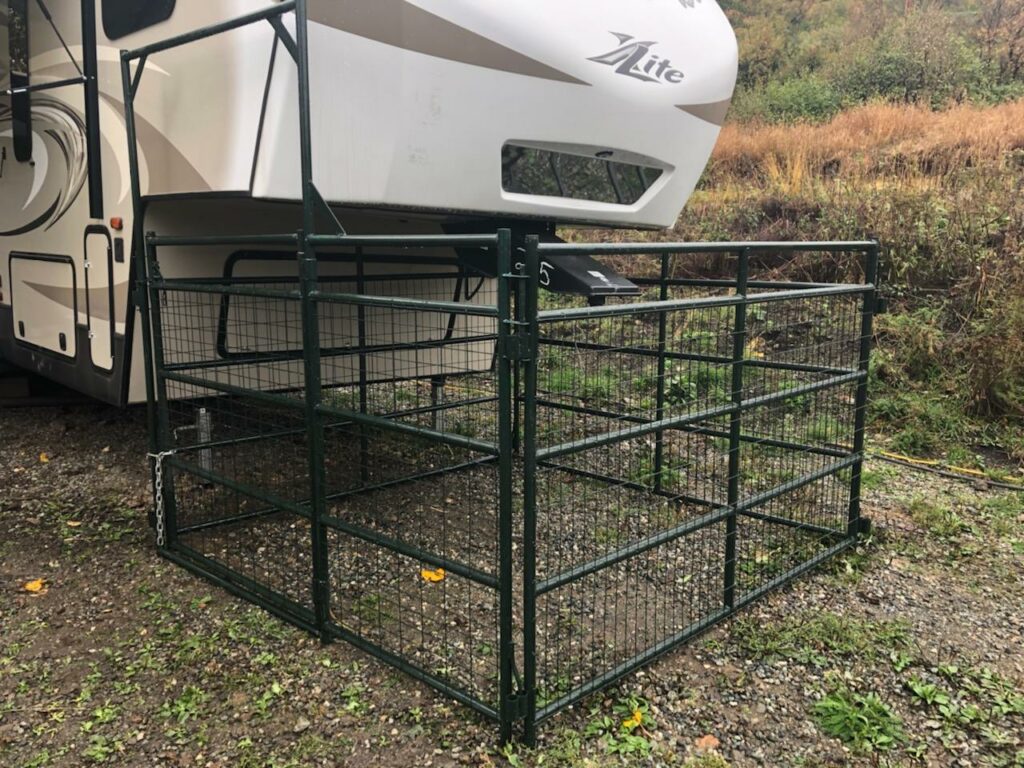 "Just assembled our new dog pen! Great quality and very easy to set up! Love the full sized gate. There will be no escaping from this pen! 🙂 Awesome customer service from Todd – we will be using AK Farm Supply for all our fencing needs!

Lori Carr (Anchorage, AK), September, 2019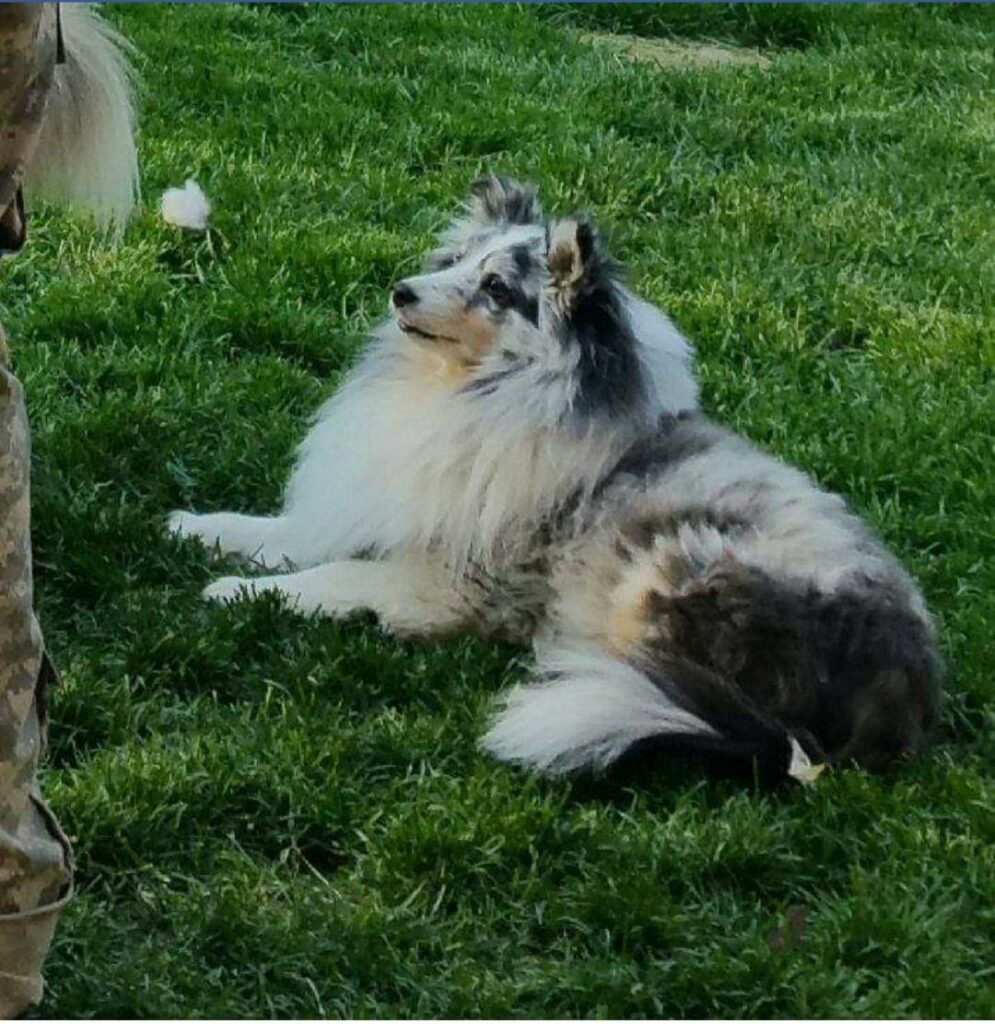 "Very knowledgeable, gives the best customer service"

Tammy Hamilton Tessier (Fairbanks, AK), August, 2019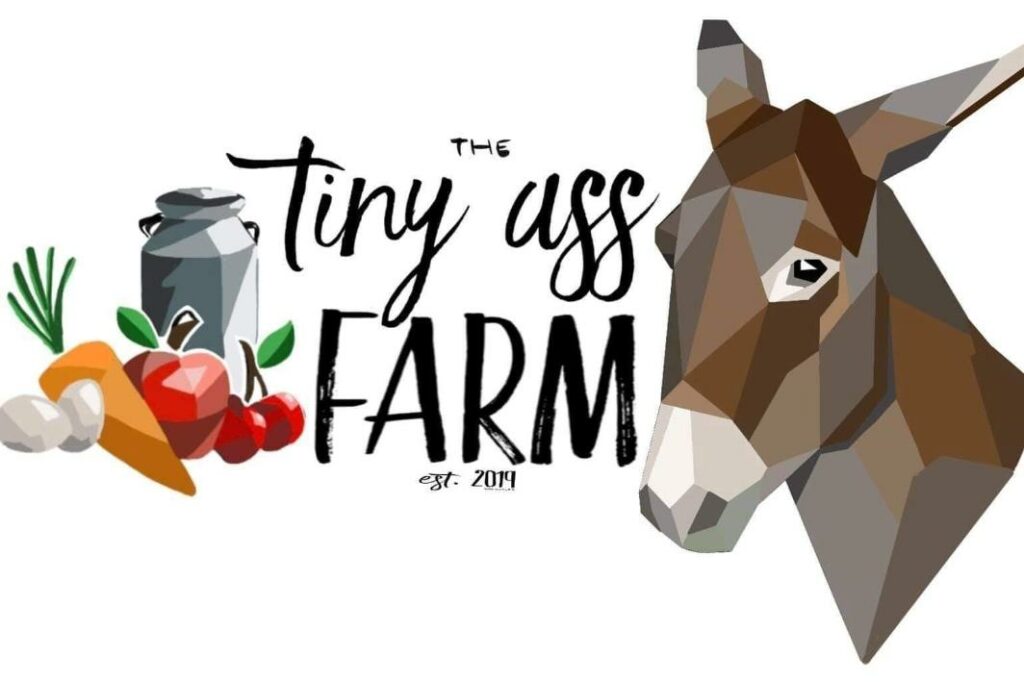 "You guys were awesome to work with – will be using you for any of our future farm supply needs!"

Tessa Reimer (Wasilla, AK), June, 2019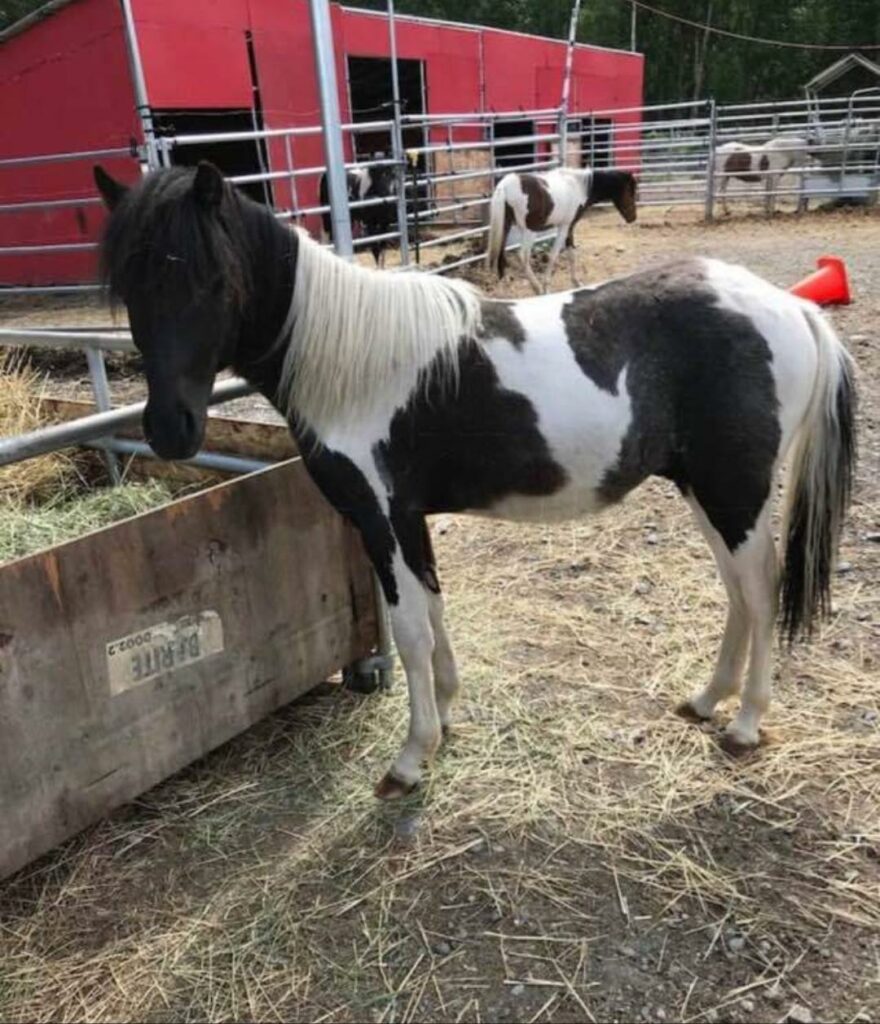 "Todd and Meg have great customer service, I recommend them for any of your farm supplies!! Day or night Todd has delivered and helped me set up my panels for my horses. This meant the world to me because my husband works on the north slope and there's just somethings I can't do by myself, he always makes sure my horse needs are met before he leaves and checks in to see if there's anything else I need. You won't go wrong with this business, give them a call and let them help you with your farm needs."

Kelly Boitz (Willow, AK), June, 2019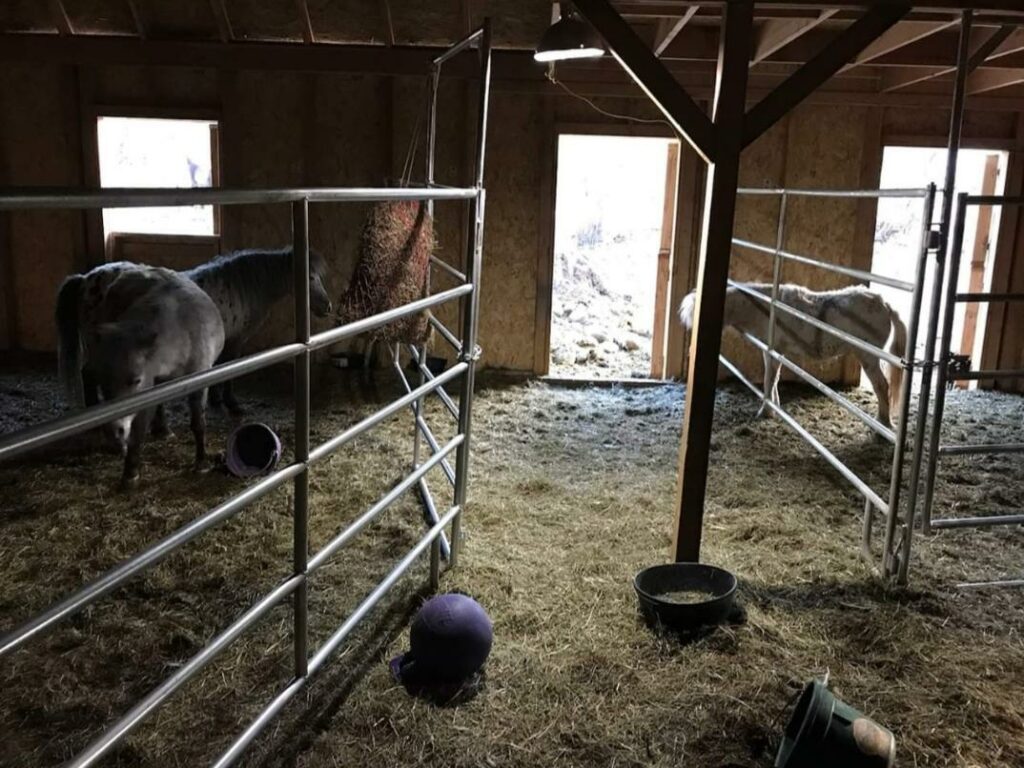 "I purchased these panels from Alaska Farm Supply to separate my stallion who was breaking through my wooden fencing; He was trying to get to my mare who is about to foal any day. She went into a false heat and my stallion was repeatedly trying to climb and break through the old fencing I had up before. After I put up the new fencing panels and separated Tiki (Stallion), he calmed down (see top picture). He tried twice to get through the panels but they held strong!
I was super impressed with how accommodating Todd was to my situation. I called him and he was able to help me with more panels that I needed within minutes—I greatly appreciate his fast response and input on what type of fencing to get. I am sure that his quick response helped prevent a possible injury to my miniature horses."

Thanks Todd!

Beverly Wulf (Wasilla, AK), May, 2019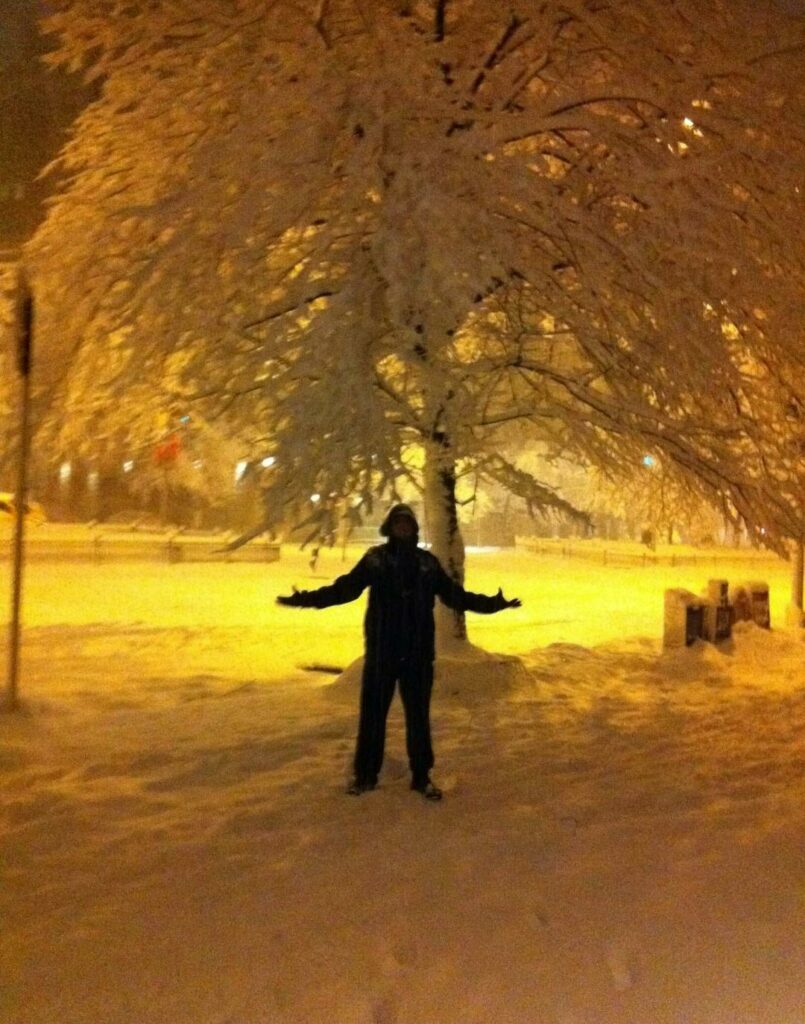 "I was helping a family member in AK research some panel fencing solutions for their chickens, and Todd was more than helpful in describing what he had in stock, and helped us figure out what we needed. he really came through for us and gave us a great deal. We ended up going with some mesh panel fencing and will be sure to go through Todd again the next time we purchase some galvanized panels. Thanks again Todd!"

Hugo E (Wasilla, AK) May, 2019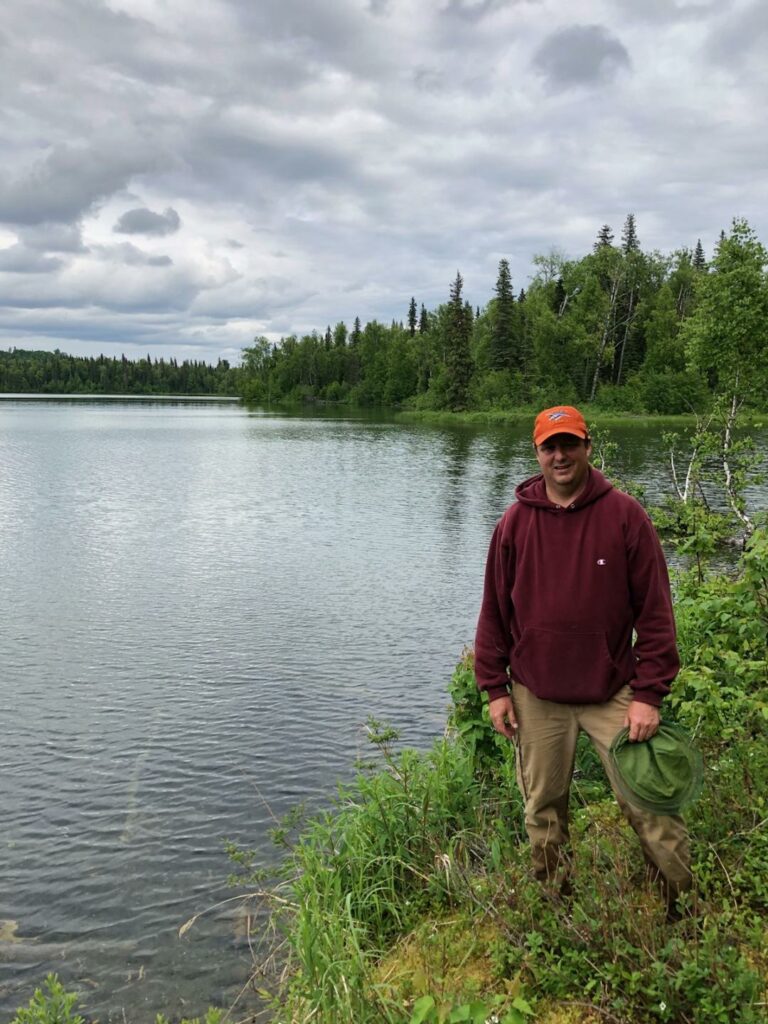 "I've known Todd for years. He is a top notch guy. Honest, fair, and always goes the extra mile…Highly recommend!"

Steve Soherr (Lake Creek, AK), April, 2019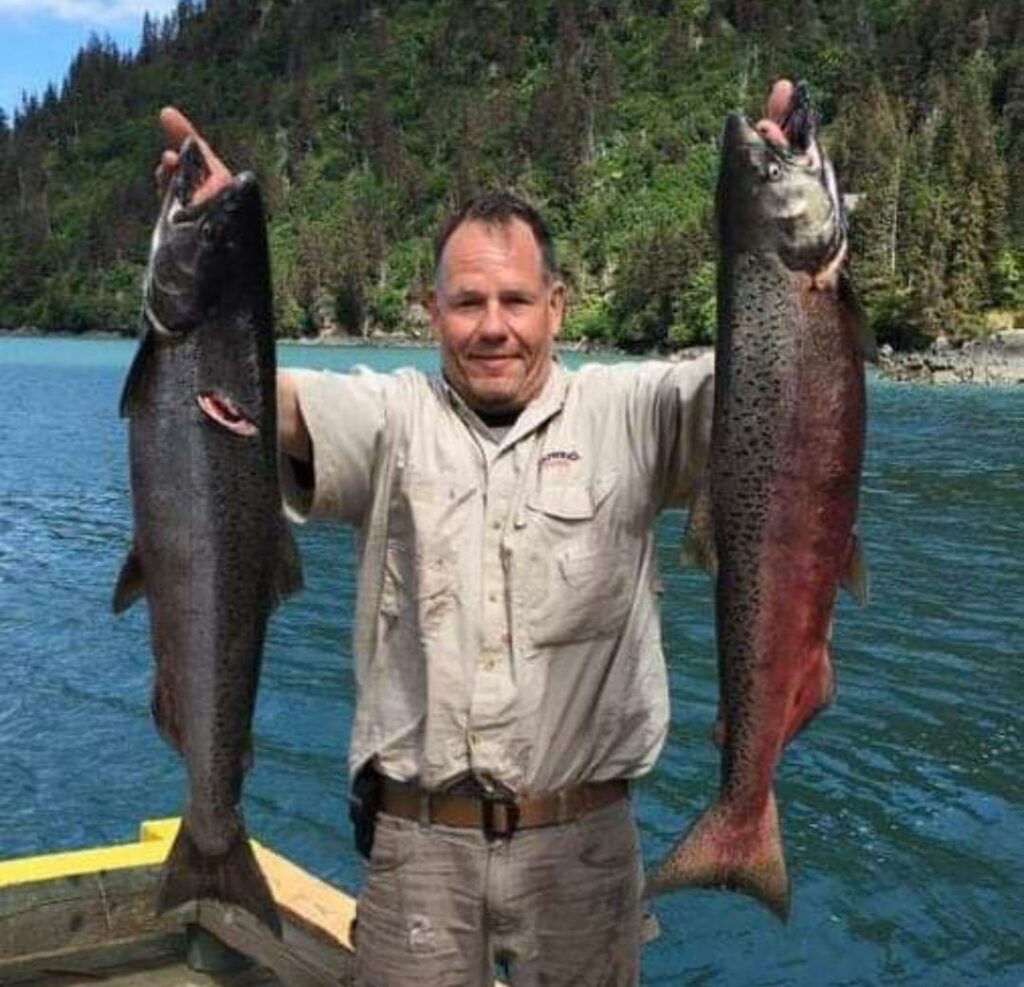 "Knowledgeable owner made the entire transaction enjoyable with great products that will last a long time without breaking the bank."

Eric Bleakney (Butte, AK), April, 2019
"Very friendly and helpful. Looking forward to more experiences like this one."

Connie Gardner (Fairbanks, AK), March, 2019