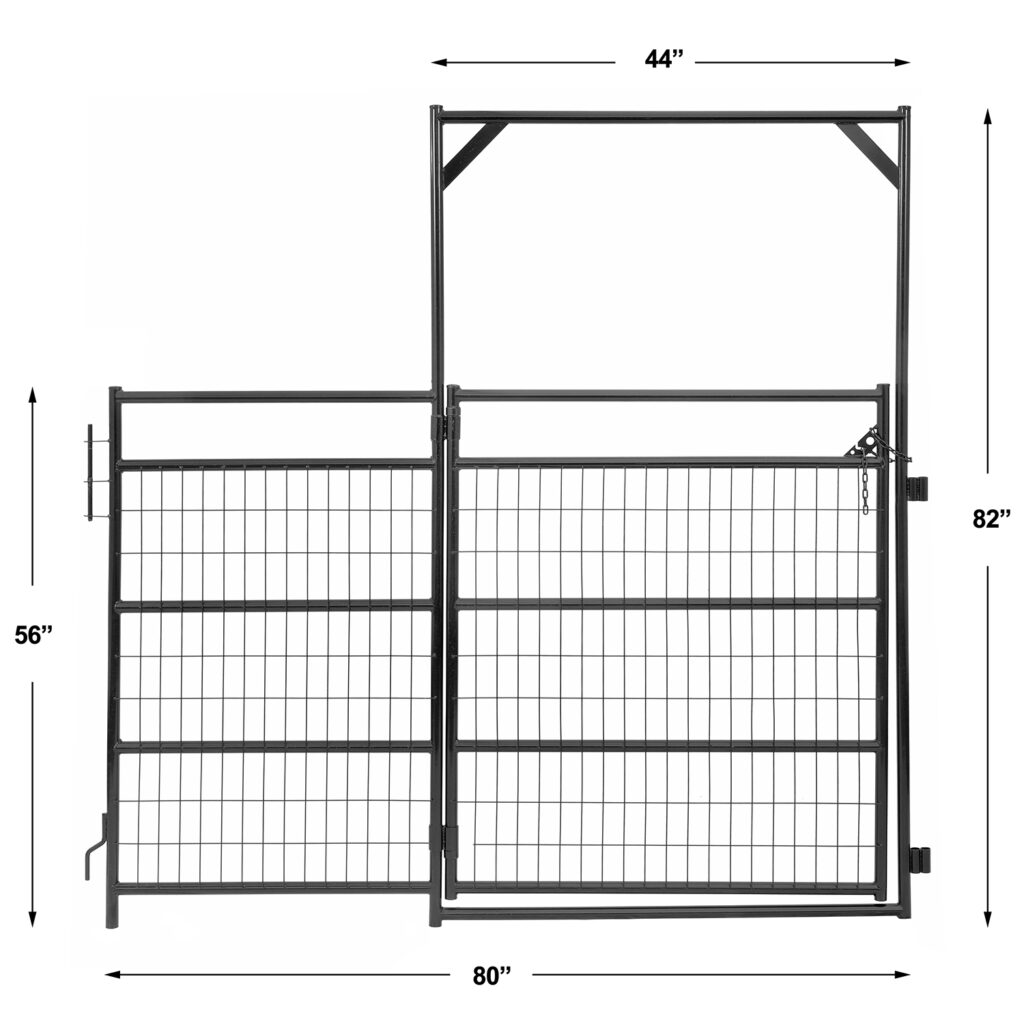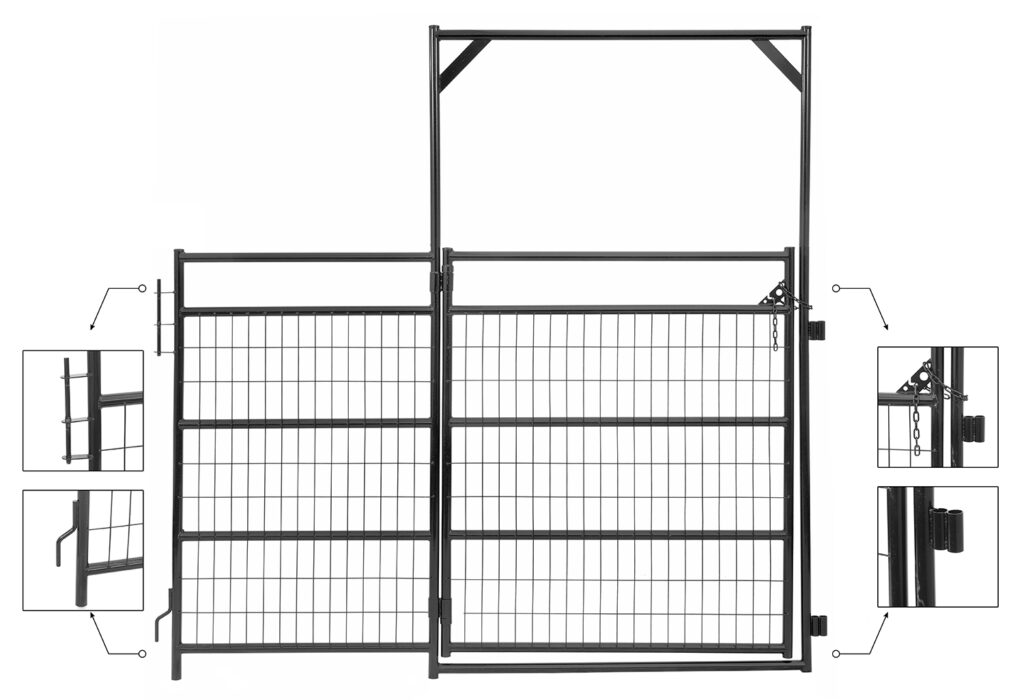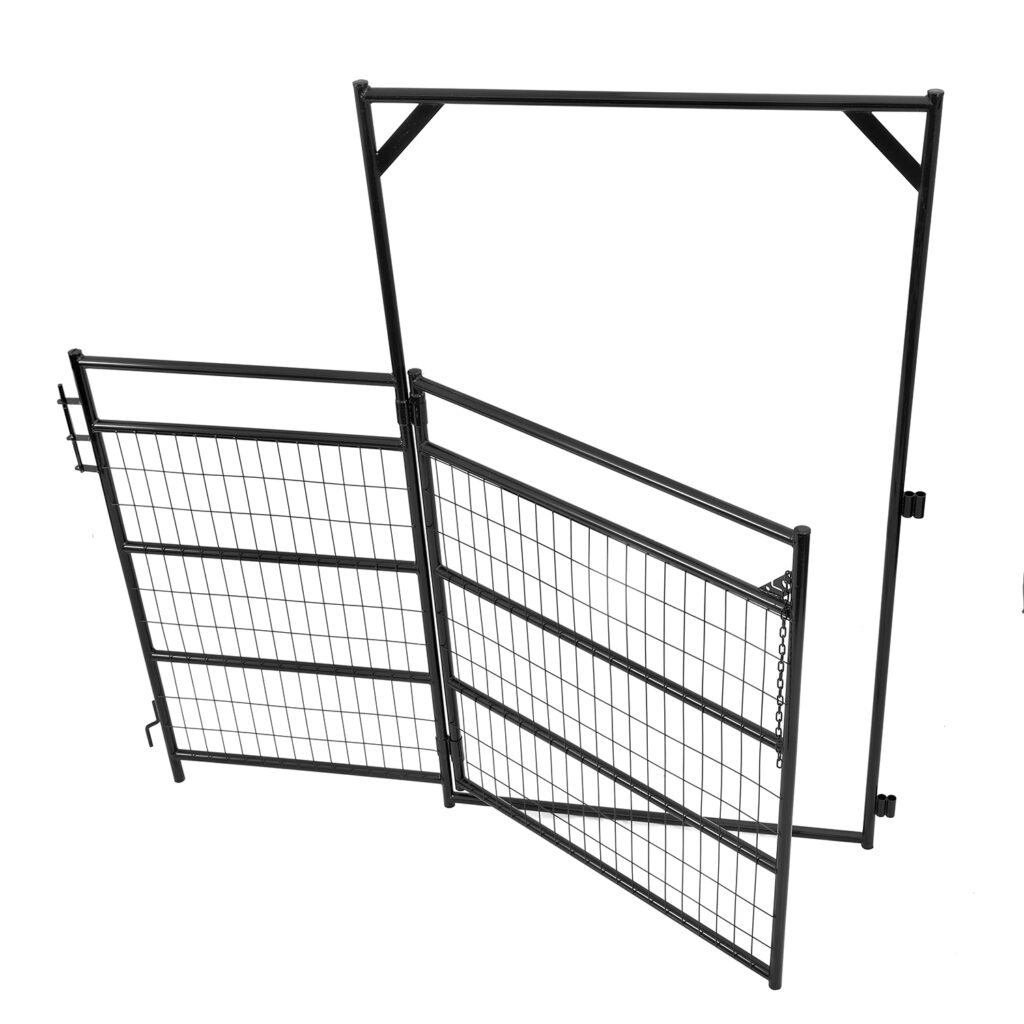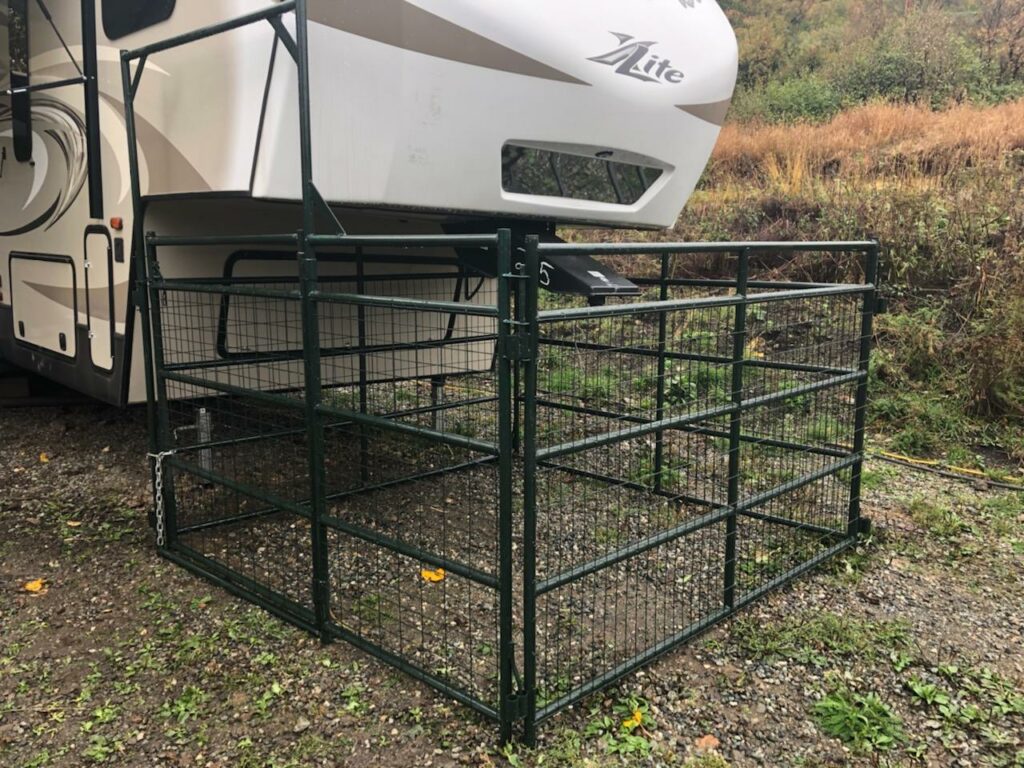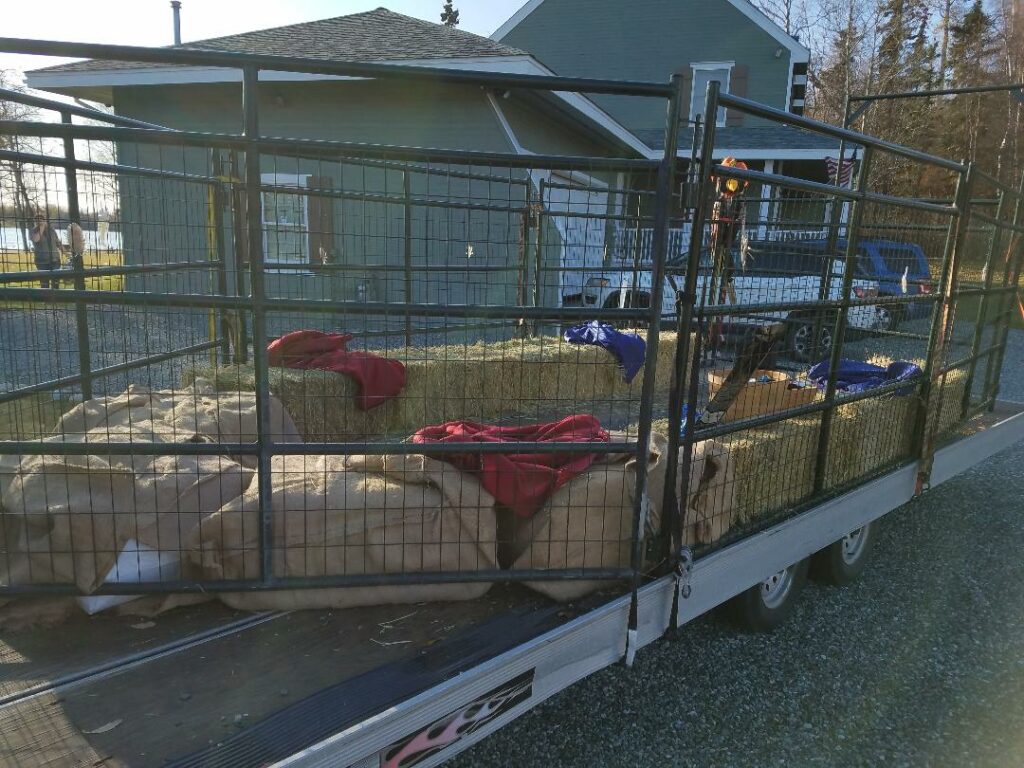 Product Detail
Size: 7′
Weight: Approximately 35 pounds (LD), 45 pounds (HD)
Material: Powder Coated Steel
Strength: Light & Heavy Duty
Multi-use and perfect for dogs, pigs, chickens, sheep/goat and various small animals. LD is compatible with our portable panels and gates.
Product Description
These gates have mesh that go down to the ground. Great for pens, pigs, dogs, kidding and lambing and outdoor fencing. Alaska Farm Supply Top sellers! 4′ gate, 6′ 10″ high, is framed for a total width of 7′. Quick release welded pin system so pin will never be lost. Multi-use gates!
Mesh 7′ LD and HD Panel Gate (Stocked Products), $179 & $189