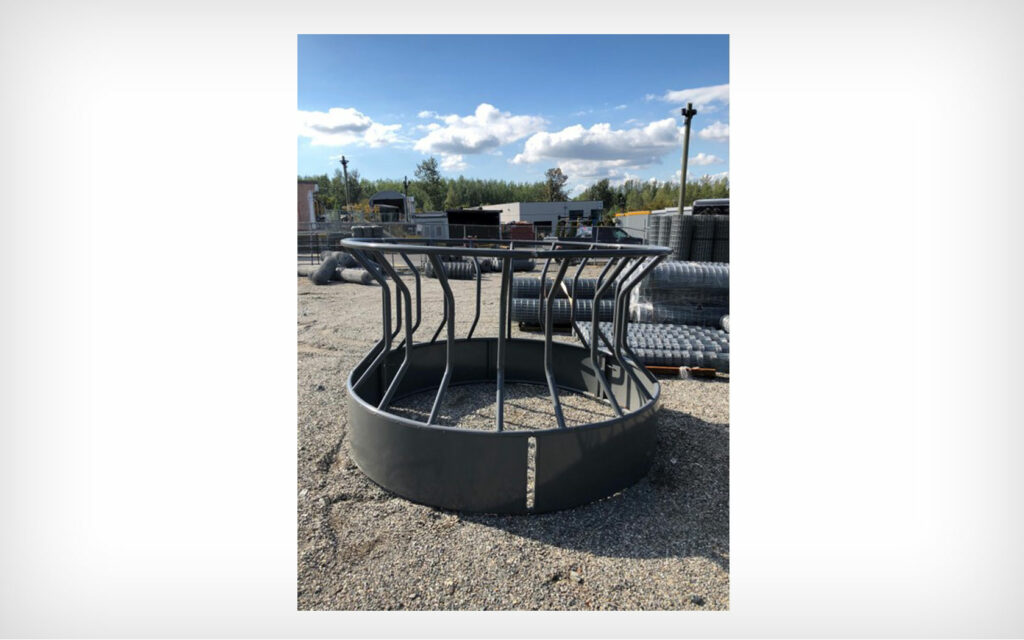 High Quality & Extreme Heavy Duty
If you are looking for the best round bale feeder for cattle, horses, and sheep, then the round bale funnel feeder might just be exactly what you have been searching for. This type of livestock funnel feeder is ideal for use in the field, as it allows livestock to slowly consume a bale of hay throughout the day.
To learn more information about our selection of heavy-duty bale feeders including the round bale funnel feeder, get in touch with the experts from Alaska Farm Supply today. Our team would love to help you select the perfect round bale feeder for your livestock and is always available to answer any questions you might have.
Heavy Duty Round Bale Funnel Feeder (Stocked Product), $839