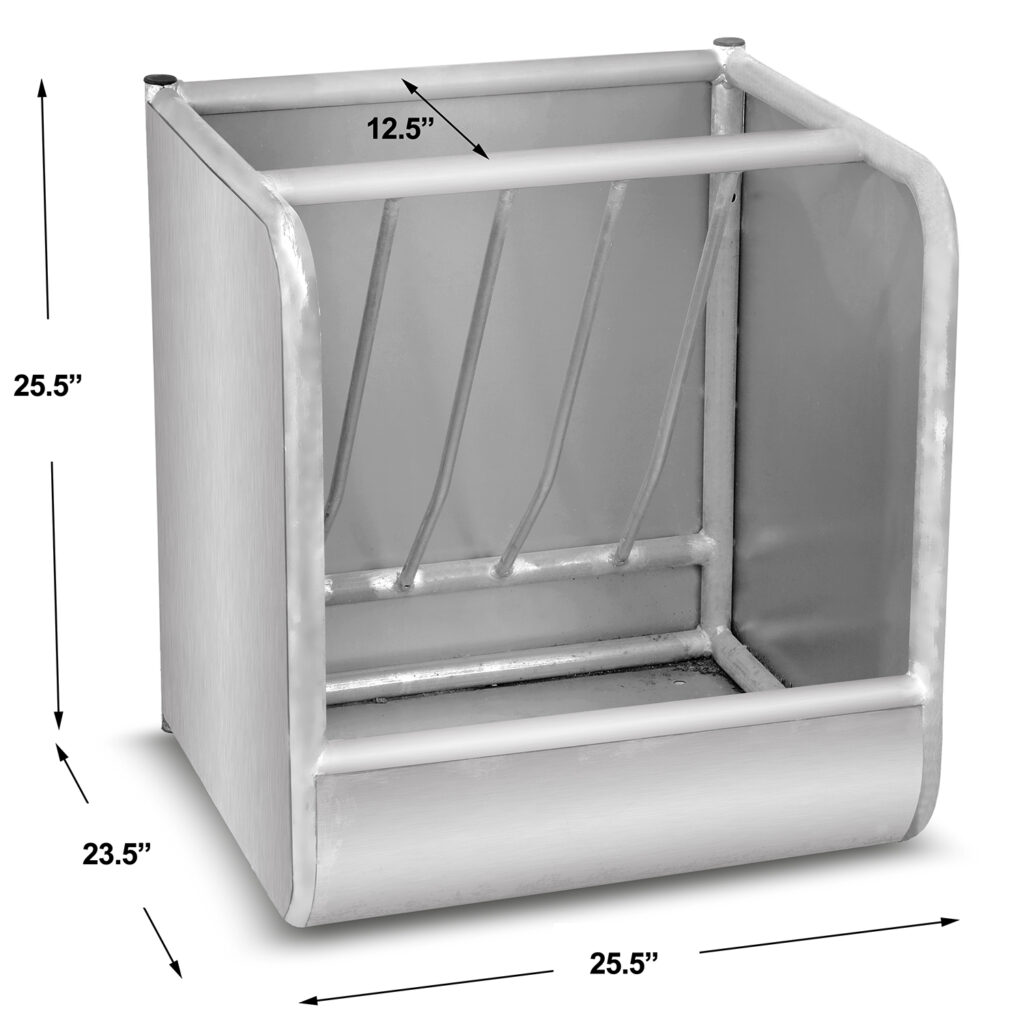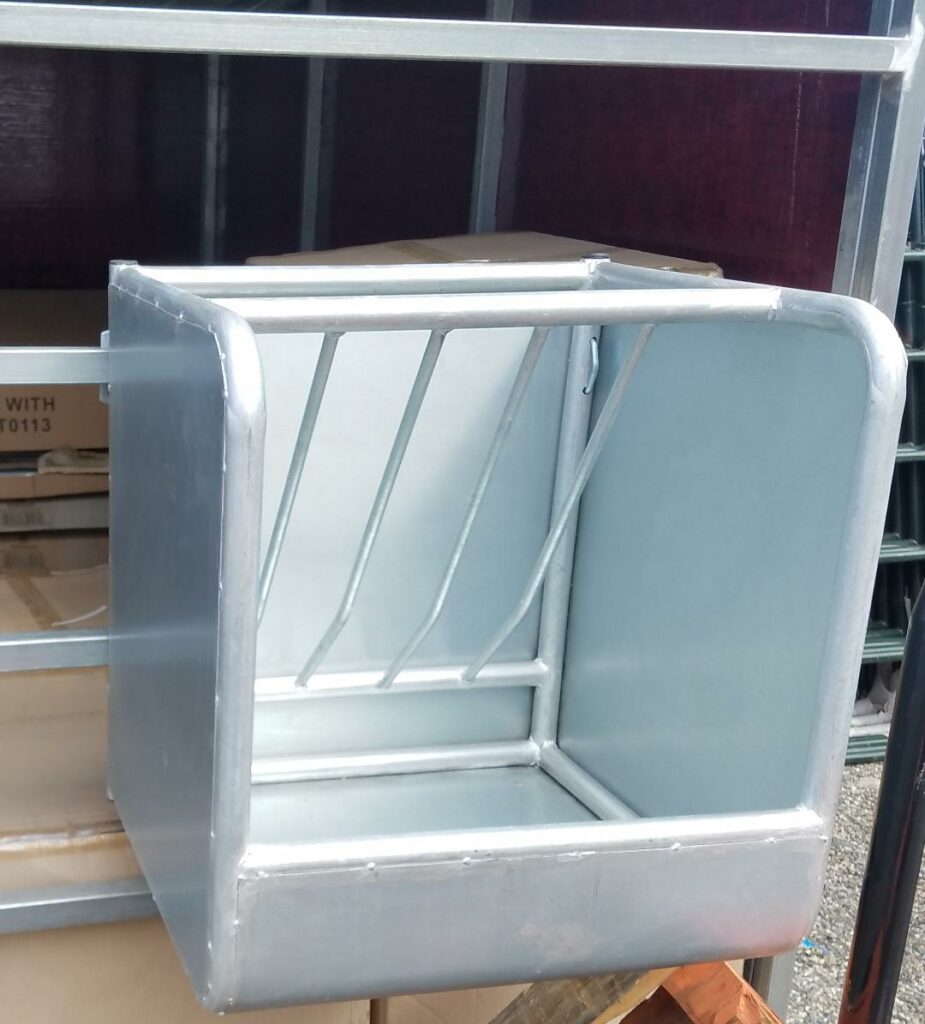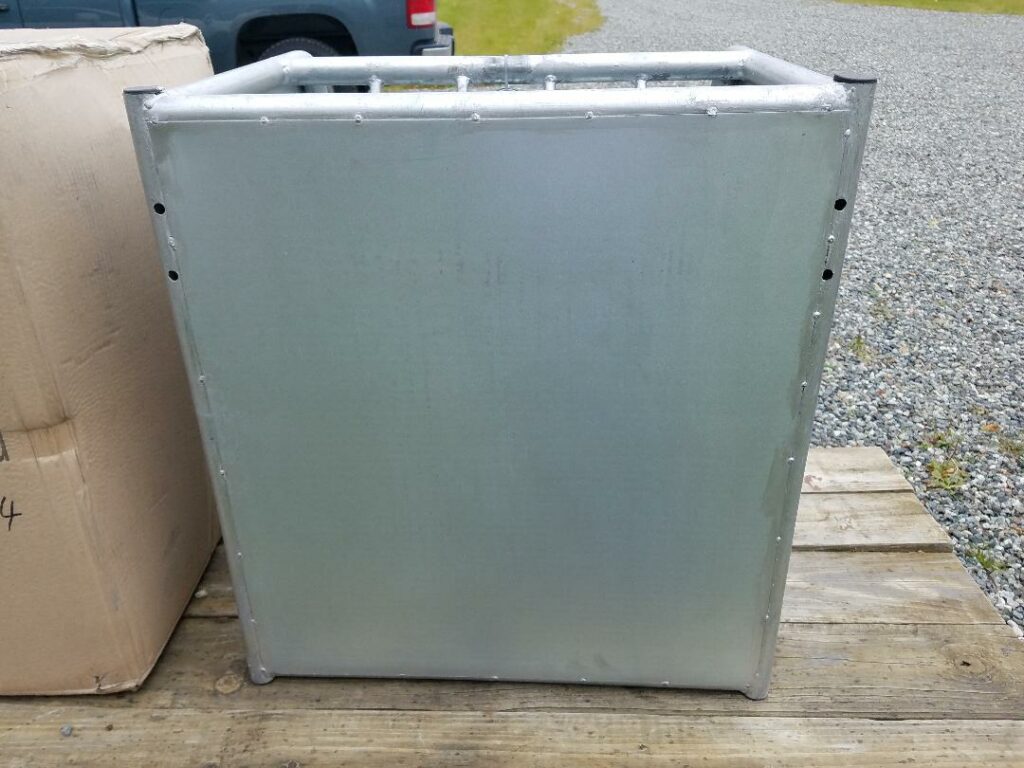 Product Description
Galvanized
2' x 2' x 2'
Comes with U-bolts for attaching to panels or rails in stalls.
If you are looking for the ideal solution for feeding newborn lambs, our manger feeder with optional cover might be the perfect solution for you. This type of livestock feeder is made from galvanized metal and is 2′ x 2′ x 2′. All manger feeders for lambs are also designed to unbolt, making it incredibly easy to attach them to panes or rails in stalls.
To find out more information about manger feeders for lambs and sheep, get in touch with the team from Alaska Farm Supply today. Our team of farm fencing experts would love to help you select the perfect feeding option for your unique manger set up, as well as to answer any questions you might have.
Option: $10 additional charge for the covered manger feeder.
Manger Feeder (Stocked Product), $179