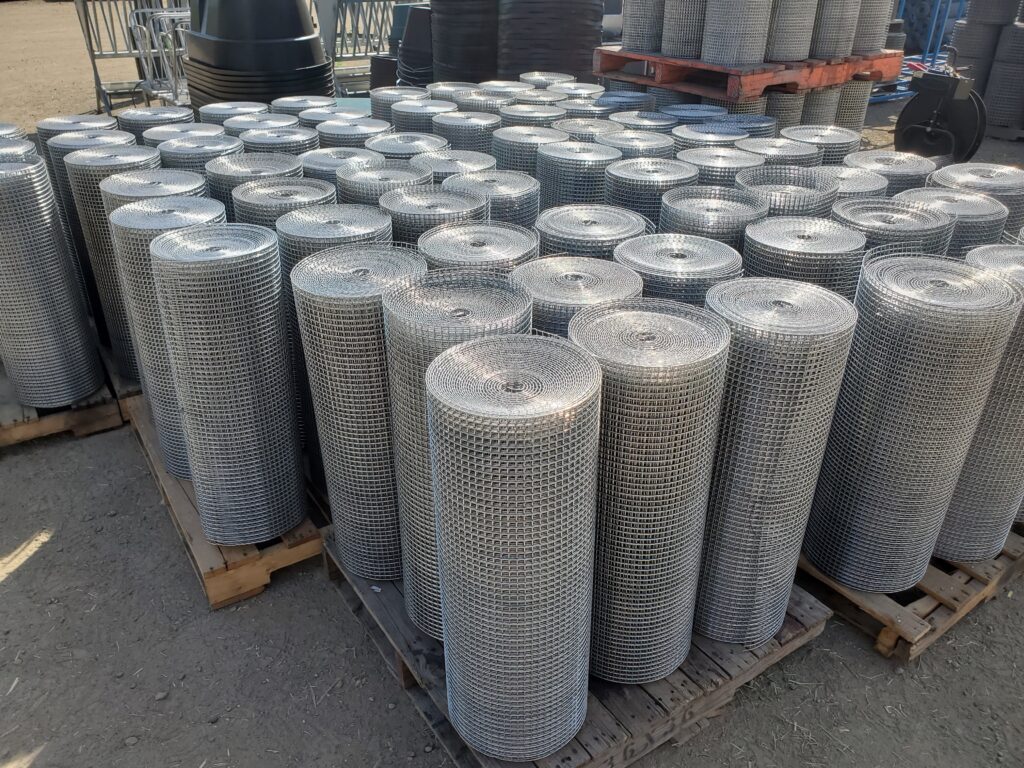 Product Description
Size: 30″ by 50′
Gap spacing: 1/2″ by 1/2″
Material: Class 1 Galvanized
Strength: 14 Gauge!
If you are looking to purchase wire mesh for a rabbit hutch or are wanting to learn how to build a wire rabbit cage, we can help you select the perfect rabbit wire fencing for your project. Alaska Farm Supply carries a variety of rabbit wire products, including rabbit wire 1/2″ x 1/2″ x 50′. This rabbit fence wire mesh is made from galvanized steel and boasts a 14-gauge strength.
Alaska Farm Supply carries the best wire for rabbit cages in 50′ and 100′ rolls. Get in touch with our team of farm fencing experts today to learn more about our rabbit wire products or to learn more about building a rabbit cage.
Rabbit Wire Fence 30″ x 50′ (Stocked Product), $199