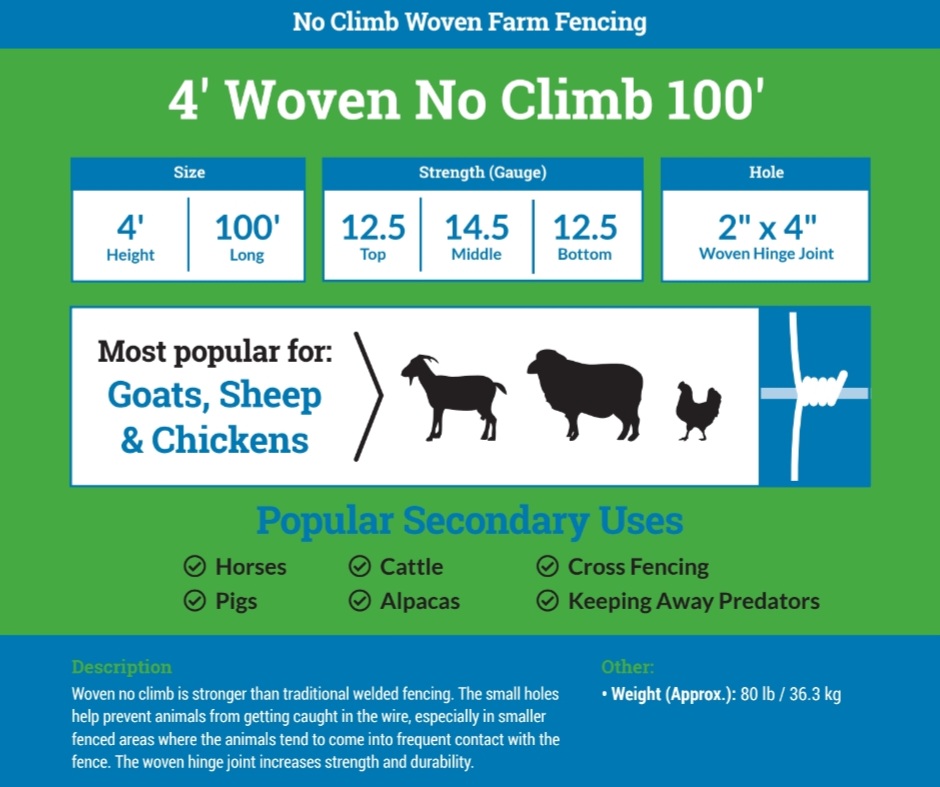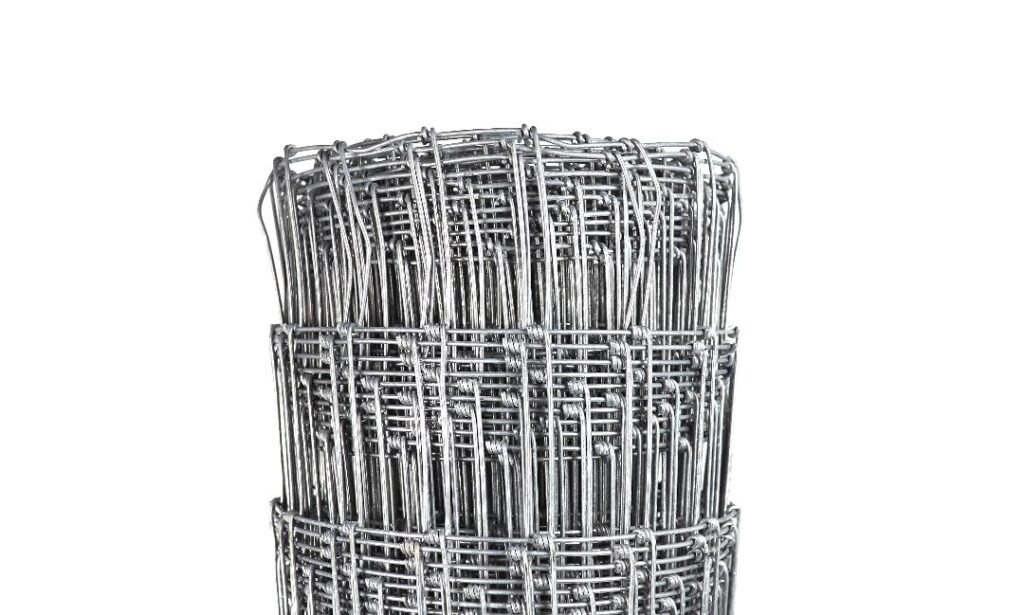 Product Details
Size: 4′ High & 100′ Long
Weight: 80 Pounds
Material: Class 1 Hot Dipped Galvanized
Woven Hings Joints Provide Plenty of Strength, 2″x4″ Hole Structure.
Product Description
Woven no climb 4'x100′ fencing is ideal for a variety of different uses on the farm because it is made from class 1 hot dipped galvanized steel and is strong enough to withstand everyday wear and tear—offering a 12.5-gauge strength along the top and bottom and a 14.5-gauge strength in the middle. All of our woven no climb fence 4'x100′ comes with hinge joint knots and 2″x4″ holes, making it incredibly difficult for predators to climb the fence and get at your animals.
Our professional team can help with all your wire fence selection and woven no climb fence installation needs. Get in touch with the experts from Alaska Farm Supply today to find out more about woven no climb fence 4'x100′ and if it is the right product for your unique requirements.
Woven No Climb Fence 4′ x 100′ (Stocked Product), $159