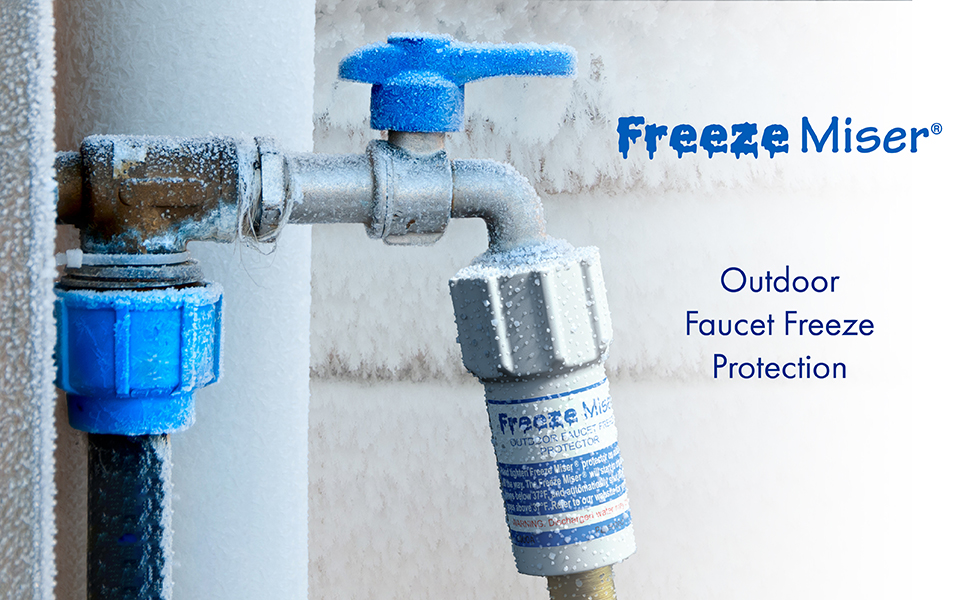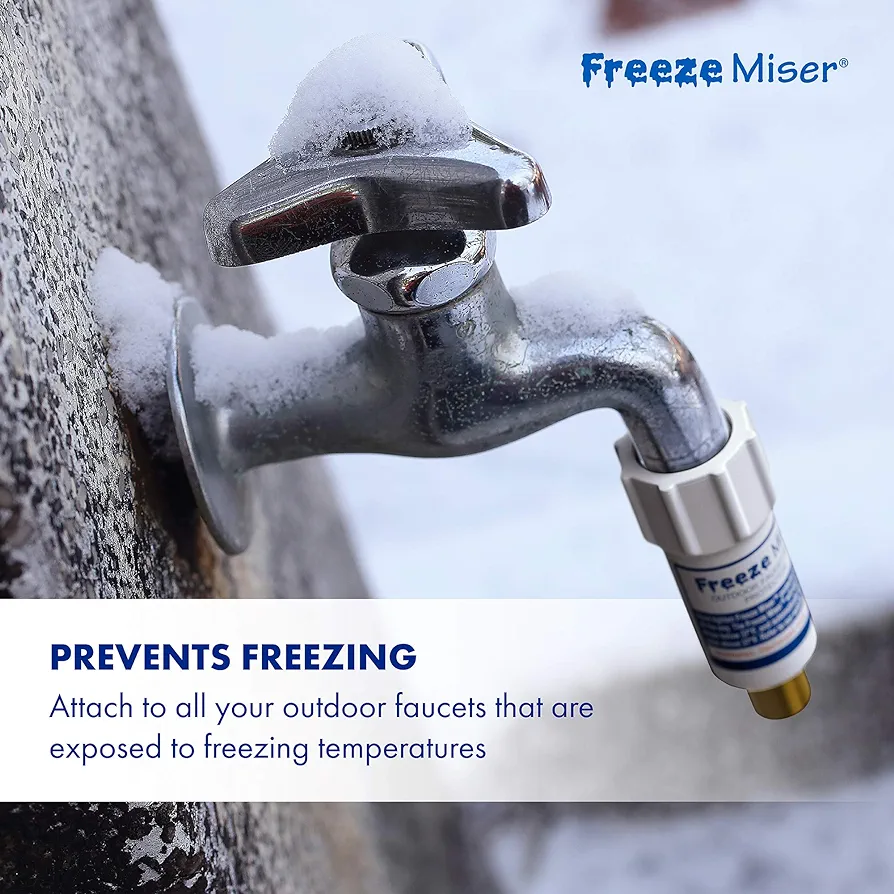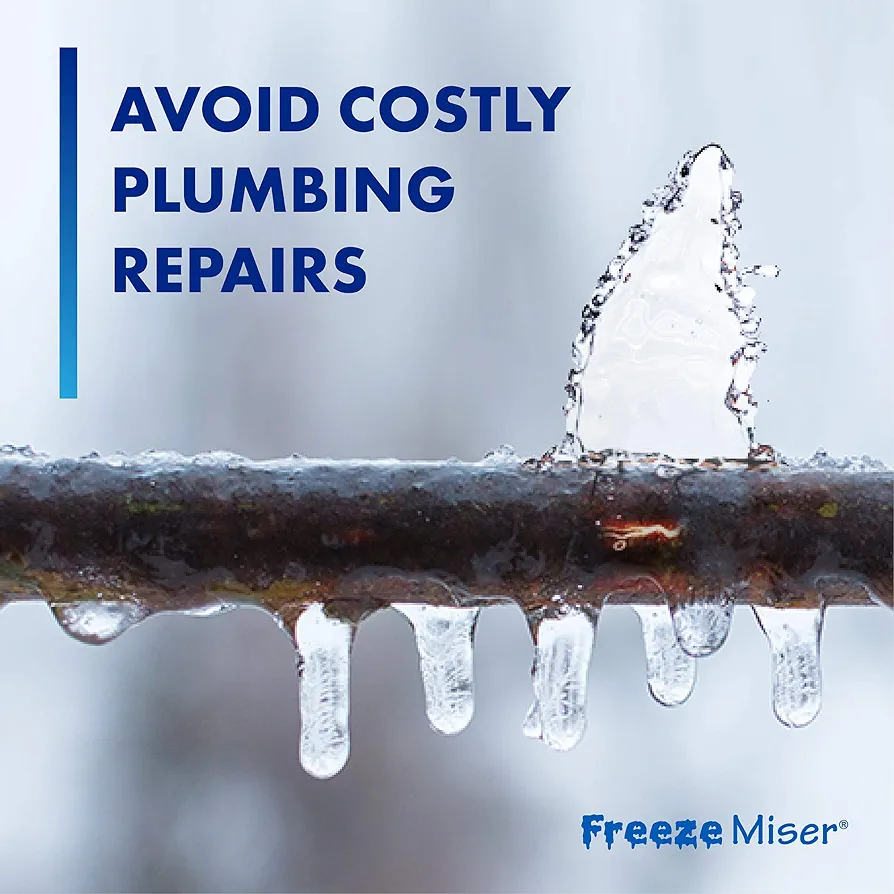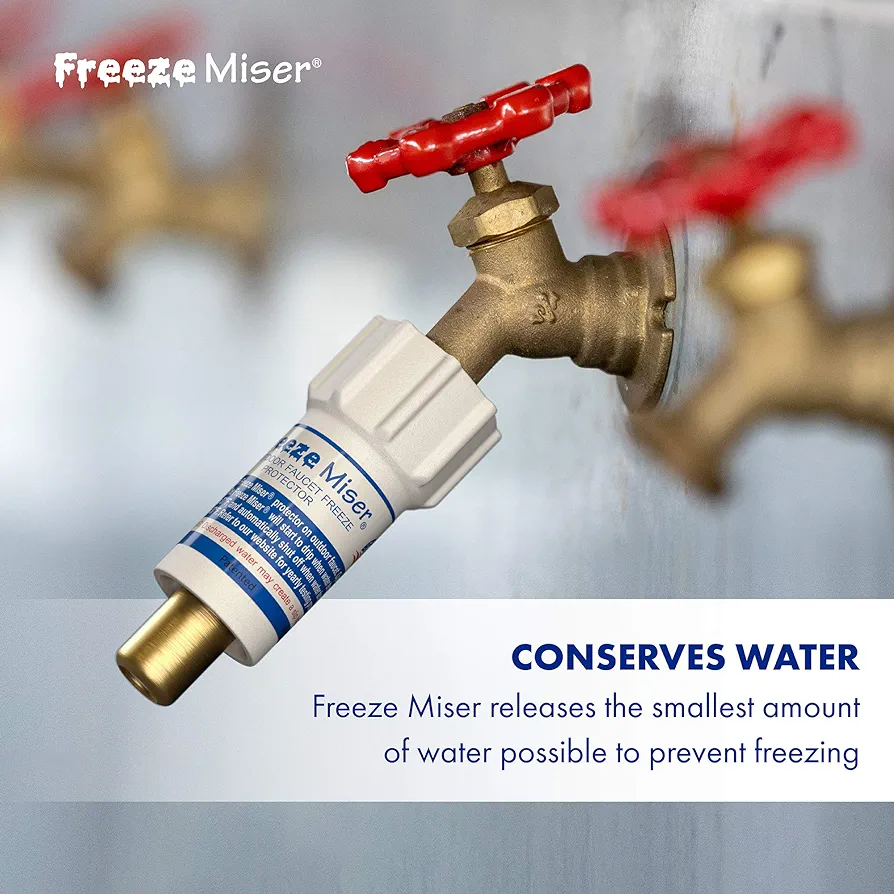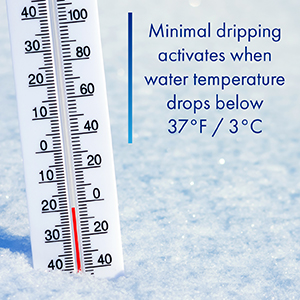 Product Details
Faucet protection in just 2 SIMPLE STEPS: Hand-tighten the Freeze Miser on your exterior faucet. Open faucet all the way to ensure that water pressure is available to the Freeze Miser (Minimum 10 PSI). And that's it – YOUR FAUCET IS PROTECTED FROM FREEZING!
The Freeze Miser releases only the necessary amount of water to prevent your faucet from freezing. Its patented design senses the internal water temperature, allowing no water to drip until the water temperature drops below 37°F/3°C. That means better faucet freeze protection, using the least amount of water possible.
WHILE THE USUAL winter faucet covers, fabric faucet socks, and the manual drip method can protect an outdoor faucet IF temperatures don't drop too low, they often don't provide enough protection to prevent pipes and faucets from freezing. Blue Penguin's Freeze Miser PREVENTS FREEZING FROM EVER HAPPENING, no matter how cold the temperatures or for how long – made of sturdy BRASS, STAINLESS STEEL and COLD IMPACT RESISTANT Polypropylene.
Freeze Miser (Stocked Product), $30