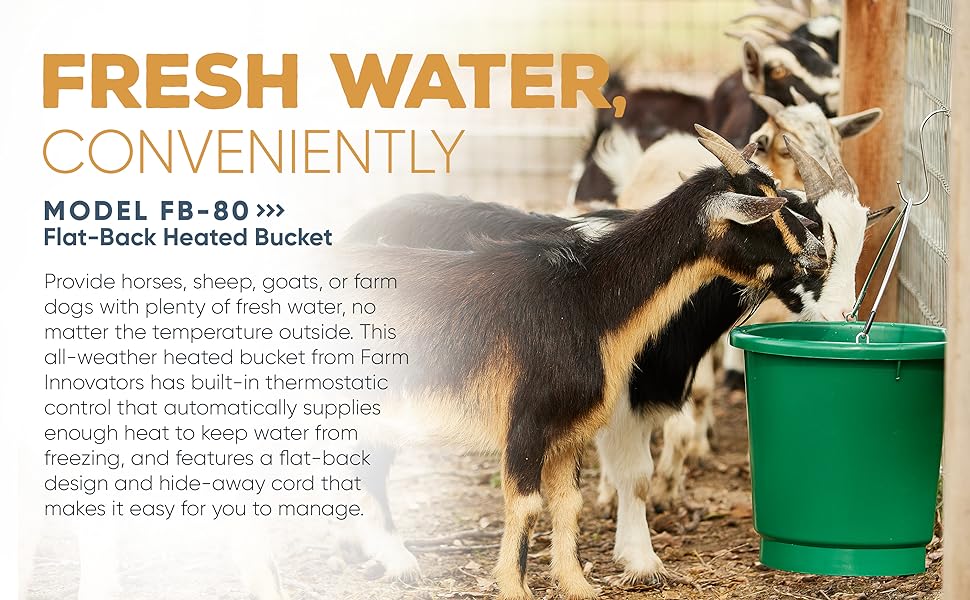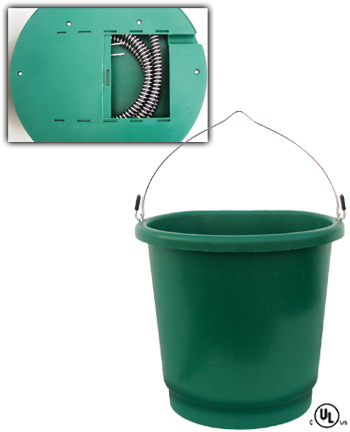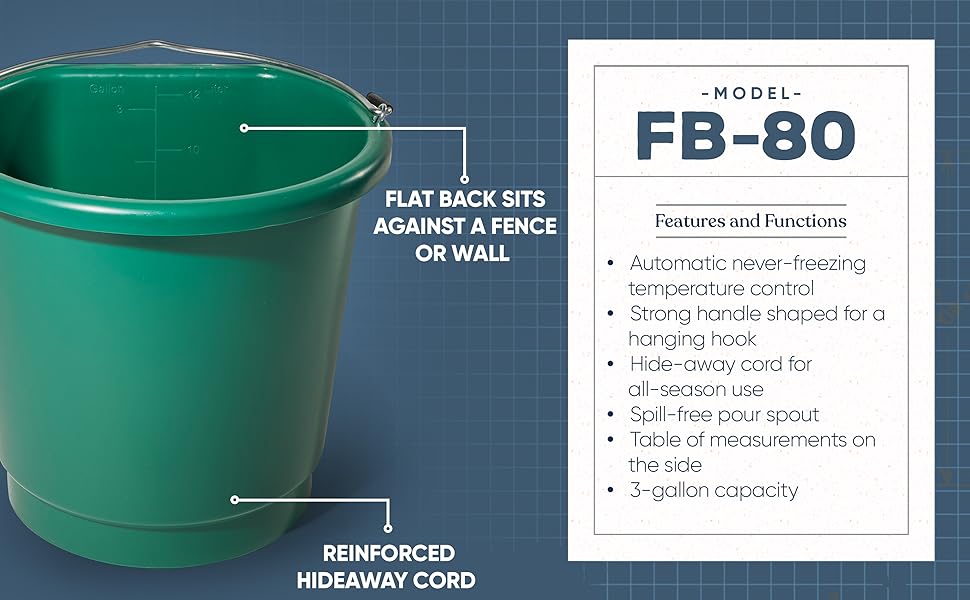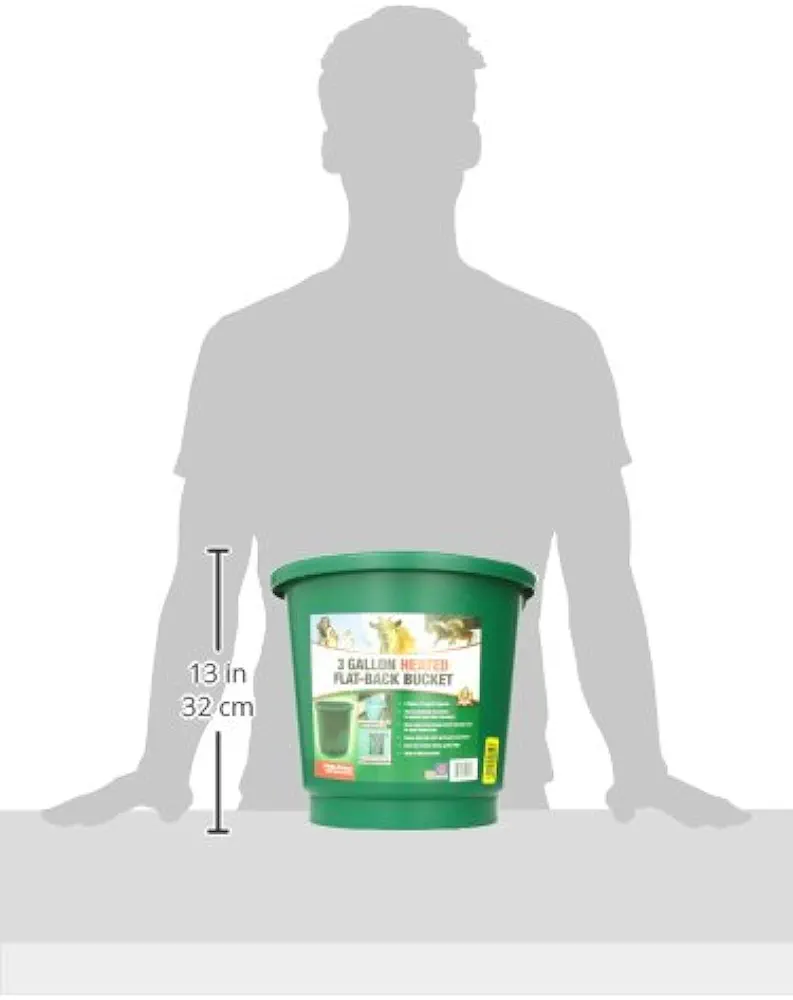 Details
The hidden heater is thermostatically controlled to operate only when necessary – you won't be using electricity unless it's cold outside! Your animals' water won't freeze and they'll know they can always come back for more.
The heavy-duty power cord is equipped with an anti-chew coil and reinforced connectors, and it easily coiling in a hidden compartment beneath the bucket for year-round use.
With a heavy-duty handle shaped for a fence hook (not included), a built-in table of measurements, spill-free pour spout, and hefty 3-gallon capacity, this one heated bucket does it all for your farm.
Flat back provides stability when hung on a wall
Thermostatically controlled to operate only when necessary
Unique "Hide-Away" cord compartment conceals cord for year round use
Heavy-duty "anti-chew" cord protector and bail with reinforced connectors
Table of measurements
3 Gallon Flat-back Bucket (Available in December), $49