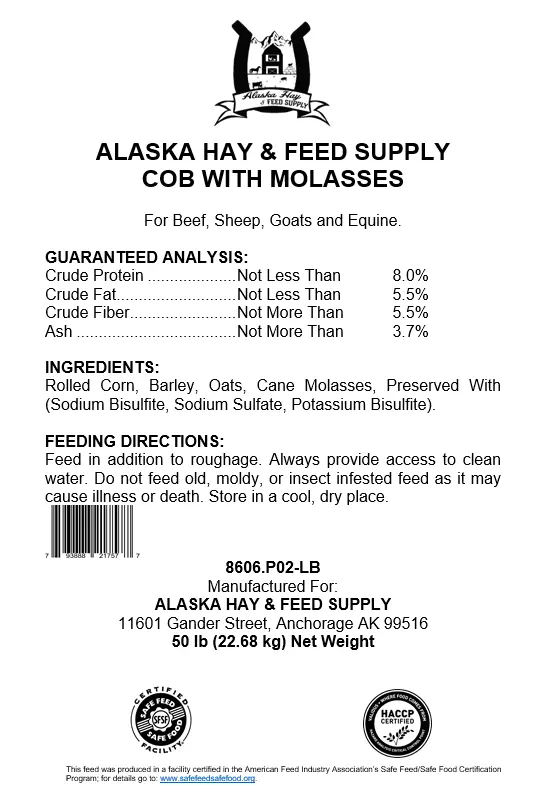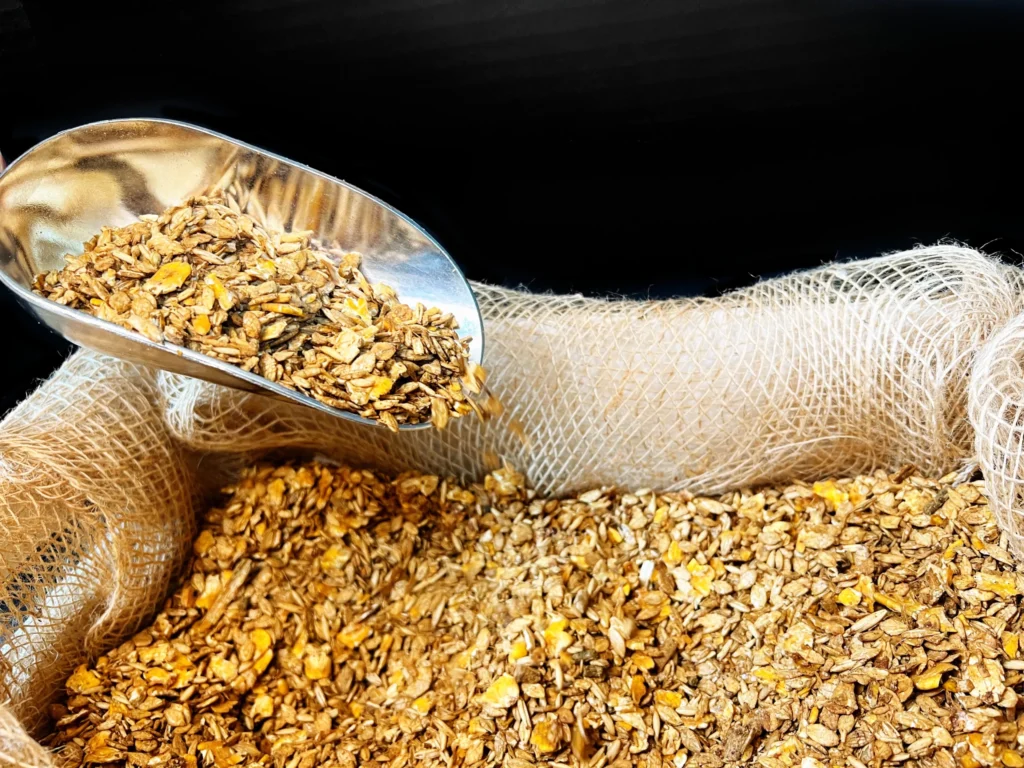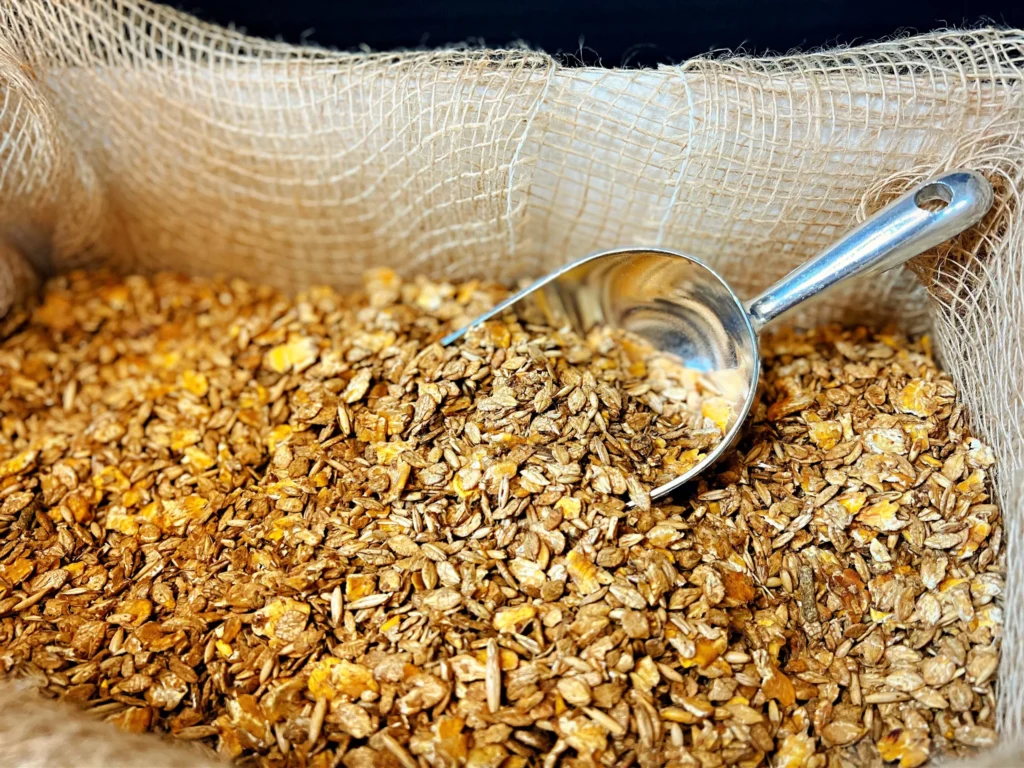 A perfect blend of rolled corn, rolled barley and rolled oats to create a source of readily digestible sugars. This product is well suited for all varieties of livestock.
Protein: 8%, Fat: 2.5%, Fiber: 5.5%
Discounts are available for bulk orders (min 2 pallets) and also full containers. Contact Alaska Farm Supply for more information. Feed contains all USDA certified ingredients and is USDA certified scaled.
COB with Molasses (Stocked in Winter), $24