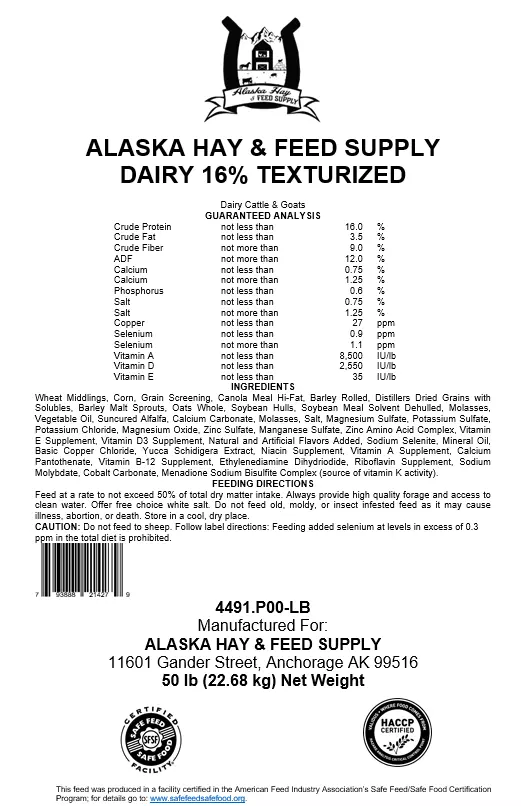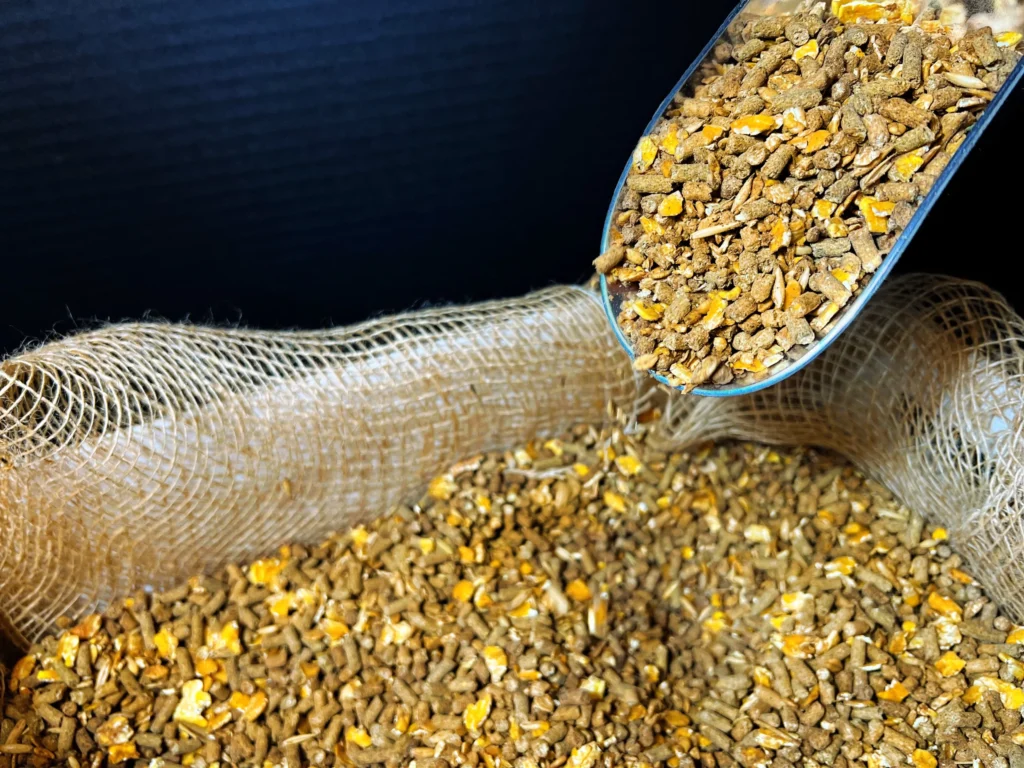 Formulated with key essential vitamins and minerals. Our Texturized 16% Dairy is made up of 16% all-natural protein ration that contains a blend of grains, proteins, vitamins, and minerals to promote optimal milk production.
Perfect chow for growing cows, sheep, goats, does, bucks, pygmy goats and show goats.
Features: Protein: 16%, Fat: 3%, Fiber: 10%
Discounts are available for bulk orders (min 2 pallets) and also full containers. Contact Alaska Farm Supply for more information. Feed contains all USDA certified ingredients and is USDA certified scaled.
Dairy 16% Texturized (Stocked Product), $26.50