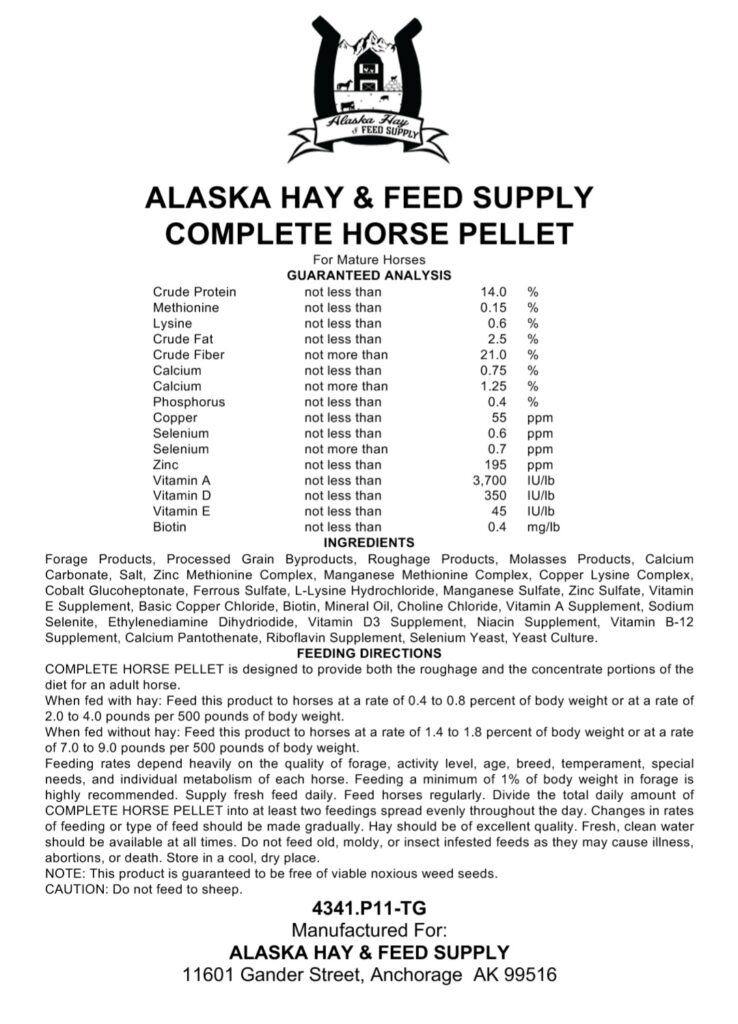 This is a ration made with a full measure package consisting of probiotics, digestive enzymes and an anti-body formula to support the immune system by controlling salmonella and E-coli. This fully loaded formula absolutely crushes the competition and is the perfect feed for horses in Alaska.
Features: Protein: 14%, Fat: 2.5%, Fiber: 21%
Discounts are available for bulk orders (min 2 pallets) and also full containers. Contact Alaska Farm Supply for more information. Feed contains all USDA certified ingredients and is USDA certified scaled.
Complete Horse Pellet (Stocked Product), $29.95