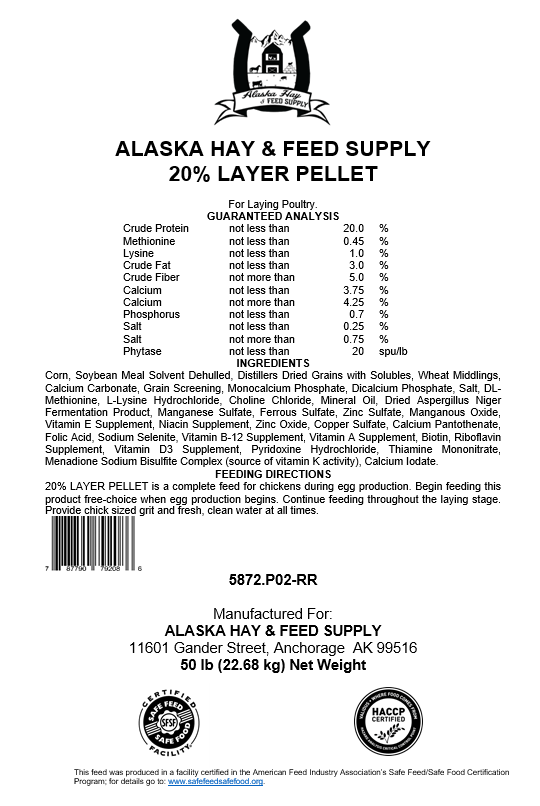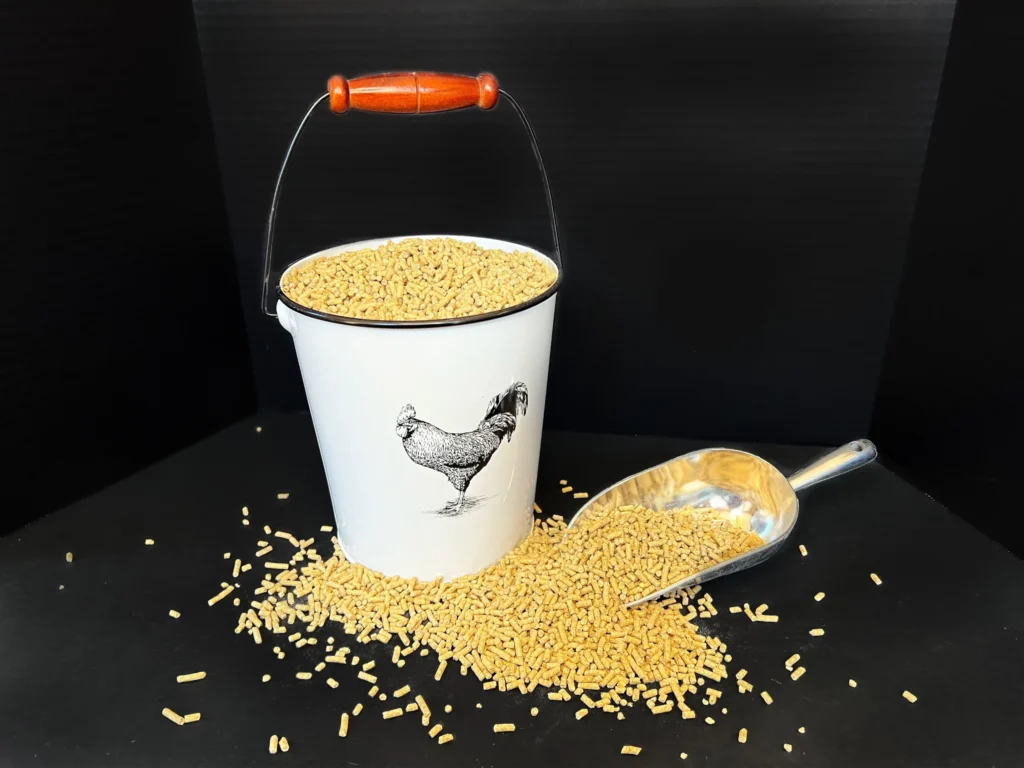 High Performance Egg Layer Pellets:
Our House Brand 20% Chicken Layer Pellets is a well-balanced complete layer ration for producers looking for higher protein levels than other layer feeds. This feed Is designed to promote healthy birds and maximum egg production for Alaskan birds.
Discounts are available for bulk orders (min 2 pallets) and also full containers. Contact Alaska Farm Supply for more information. Feed contains all USDA certified ingredients and is USDA certified scaled.
20% Layer Pellets (Stocked Product), $28.50