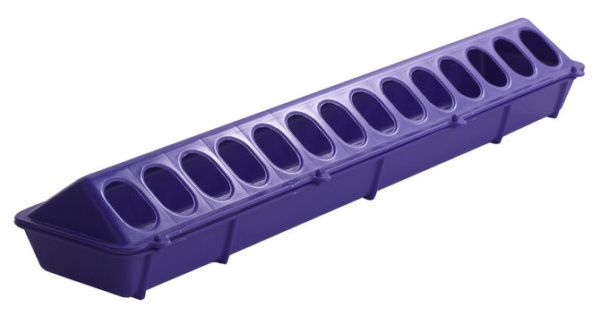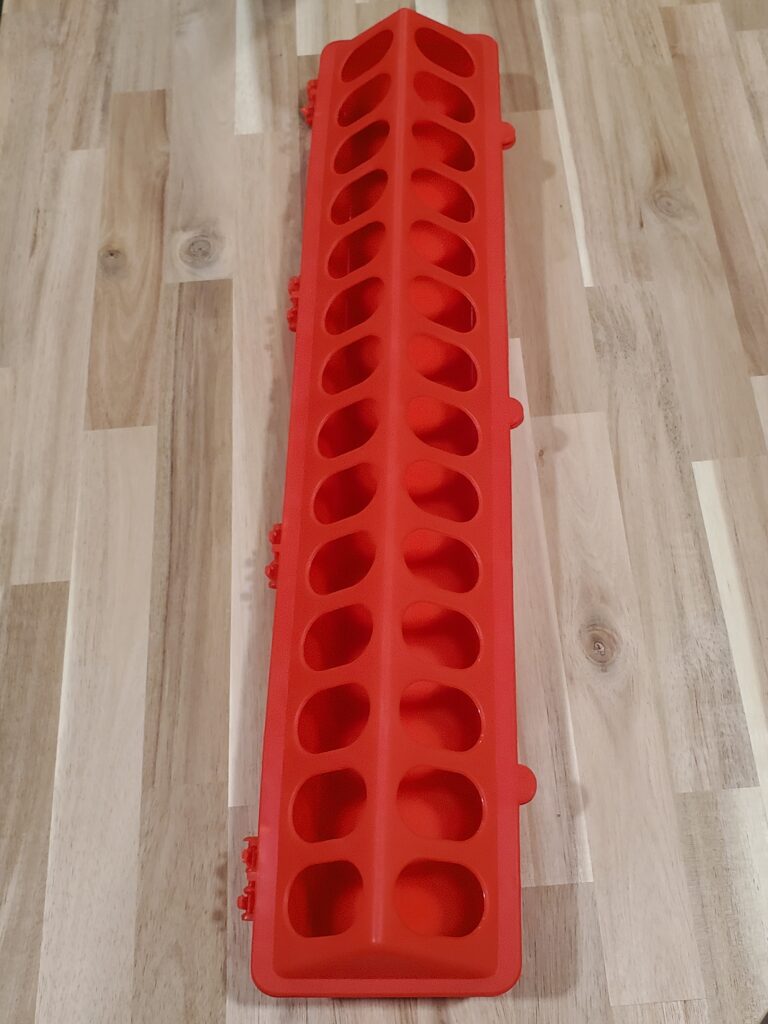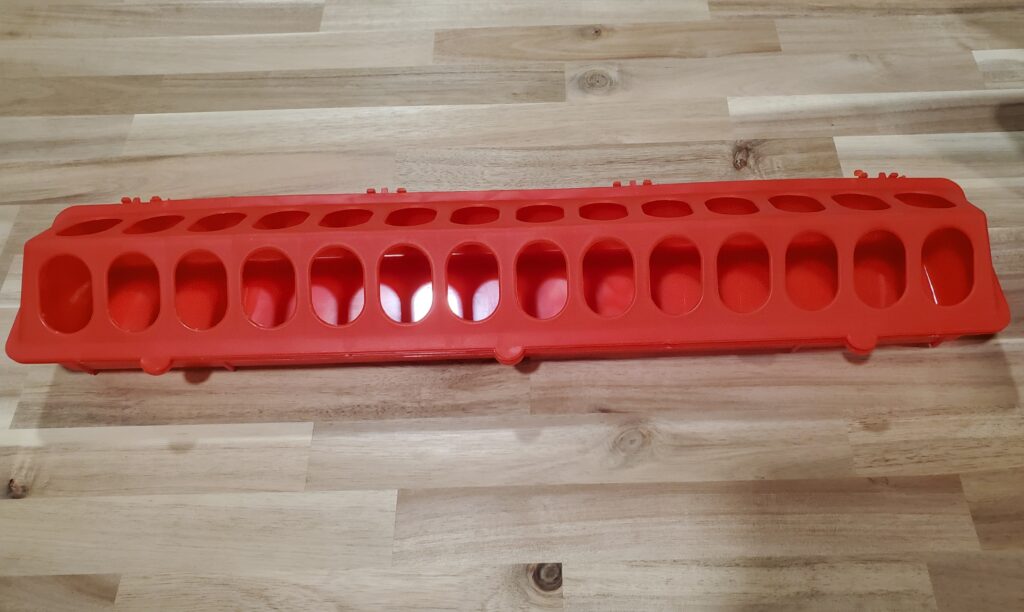 HOLES FOR FEEDING – This feeder tray features 28 feeding holes (14 on each side) that allow feeding at a controlled rate.
PROTECT YOUR FEED – The covered top helps preserve your chicken food and keeps debris out of the feed.
MINIMIZE WASTE – The plastic poultry feeder has individual feeding holes that minimize waste from spillage.
EASY TO CLEAN – The durable feeder's top slides off for easy filling and cleaning, allowing for stress-free use.
HIGHLY DURABLE – The feed tray is made of high-density polypropylene plastic allowing for years of service.
*Available in Red and Purple*
Chic Tray Feeders (Stocked Product), $4