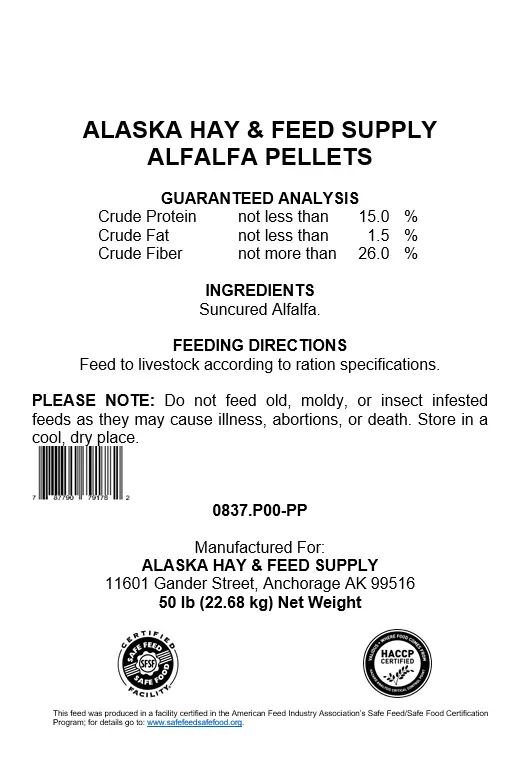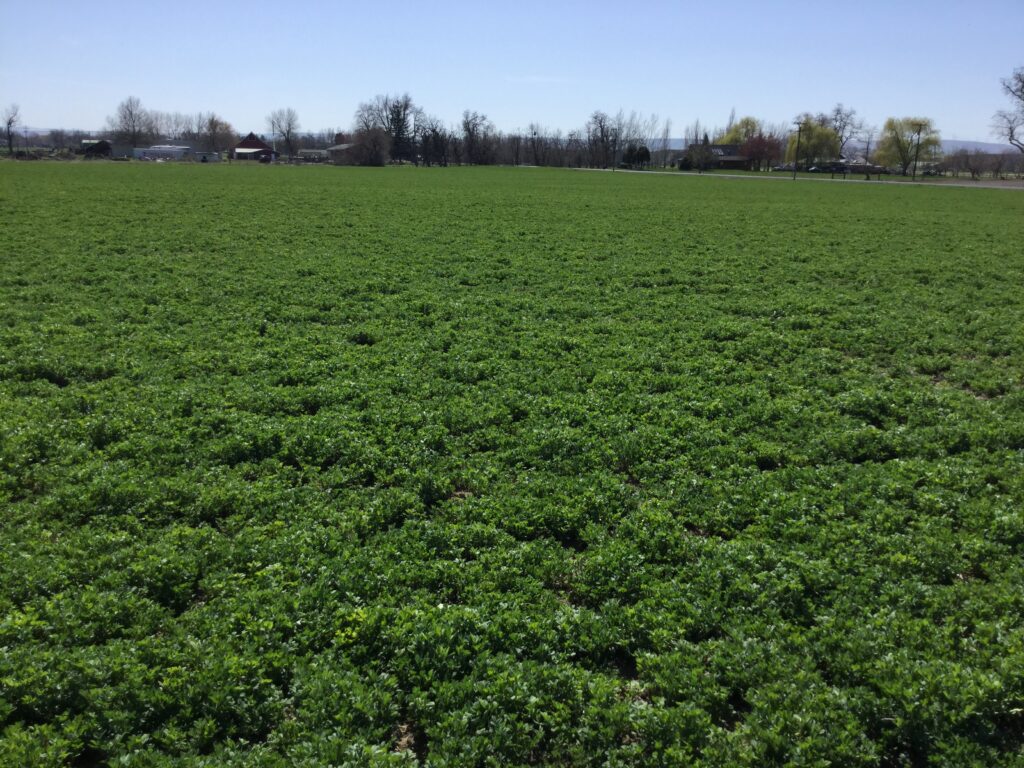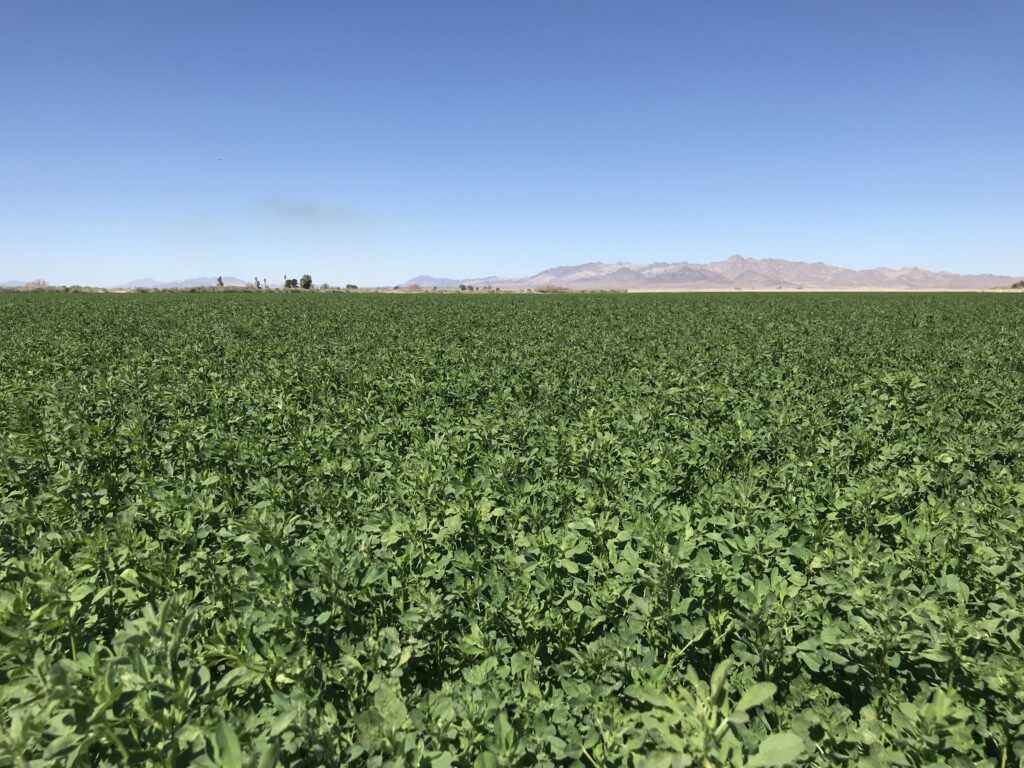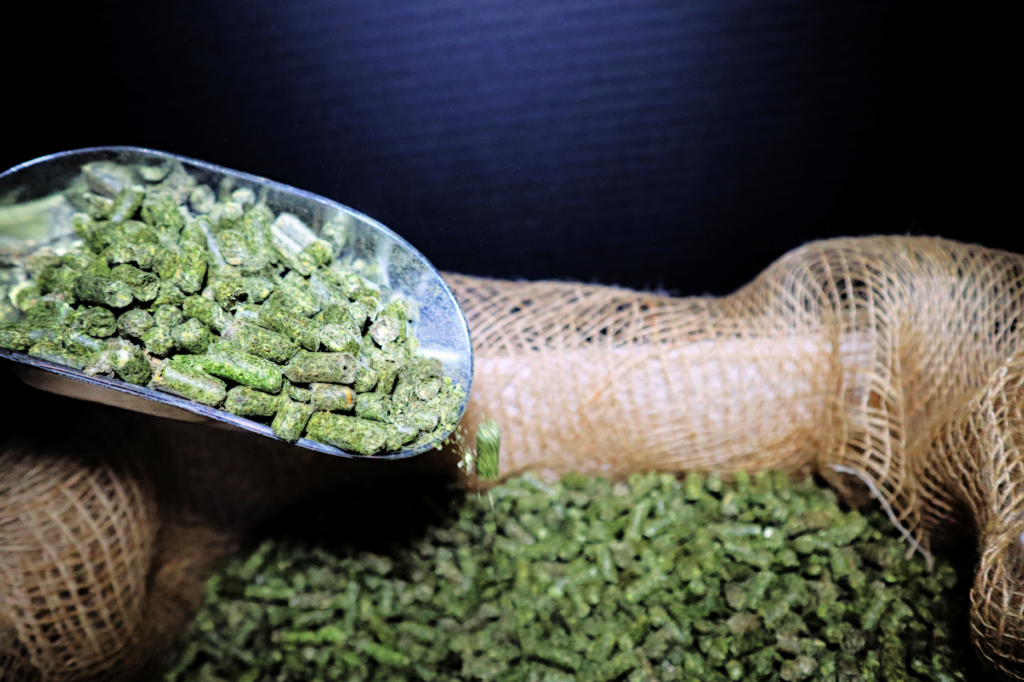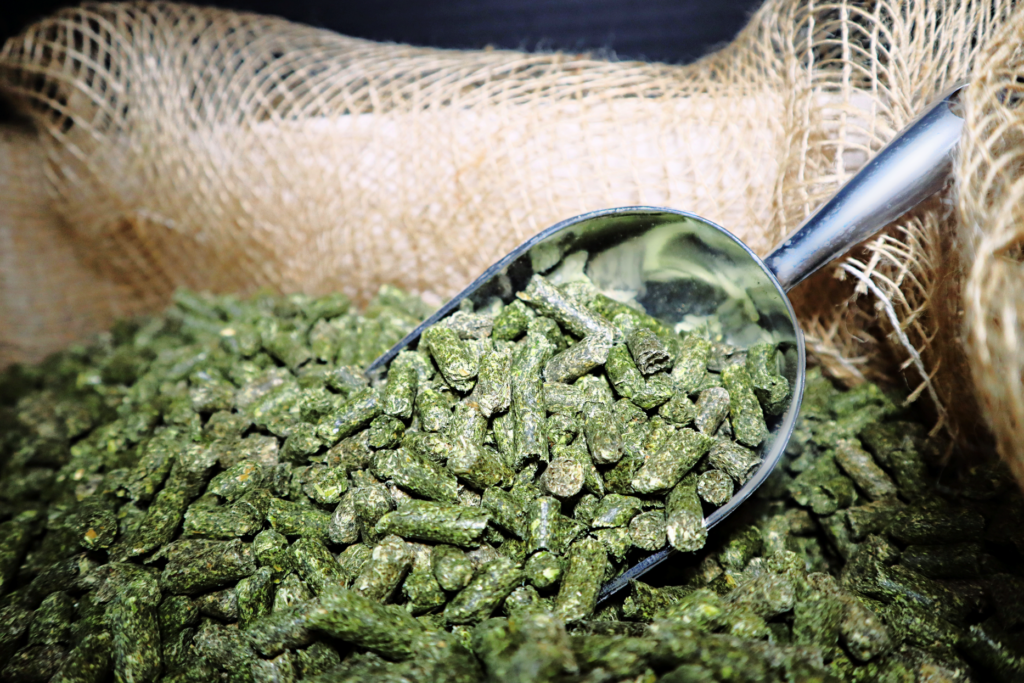 Our product is made with only the best sun cured alfalfa out of the Washington and Oregon area. It is a widely used feed for all livestock, but more specifically horses. It provides a convenient easy to transport forage source that is high in protein, calories, & fiber.
*Alfalfa Cube feed bags are manufactured by Braver Brand*
Discounts are available for bulk orders (min 2 pallets) and also full containers. Contact Alaska Farm Supply for more information. Feed contains all USDA certified ingredients and is USDA certified scaled.
Alfalfa Pellets and Alfalfa Cubes (Stocked Products), $25.30 & $25