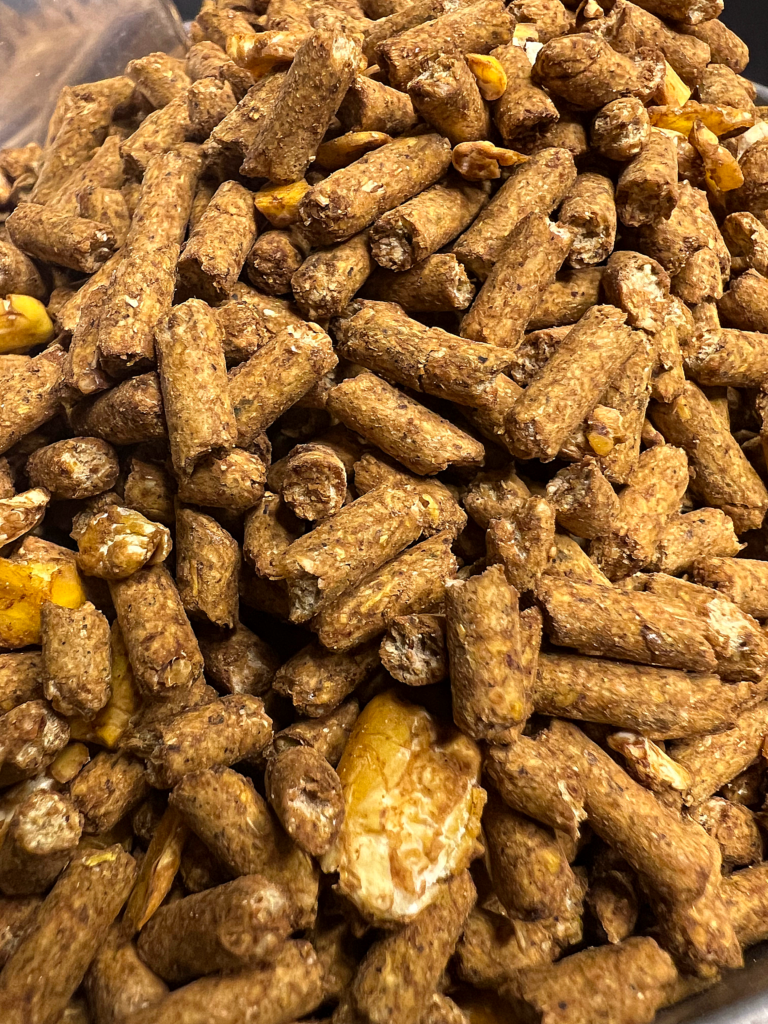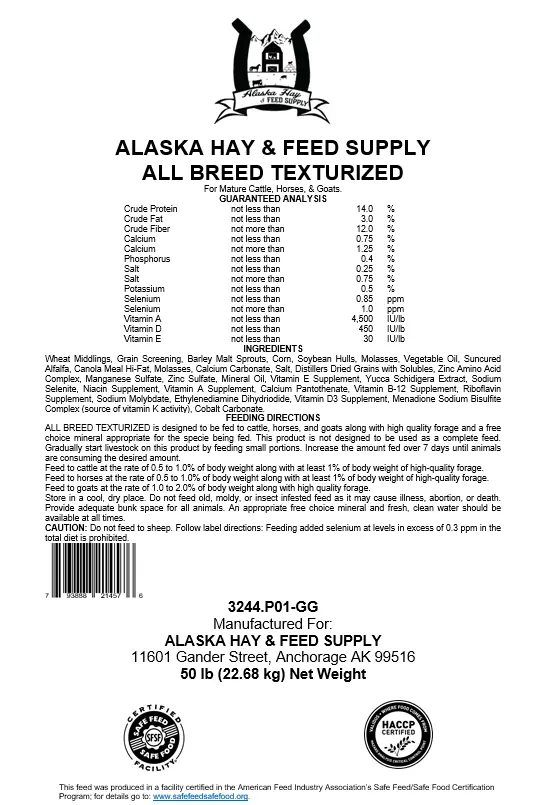 Our house brand of textured pellets is a high-quality grain ration that is suitable for feeding virtually all livestock. Formulated with 14% protein, this medium protein and energy grain is an excellent choice for supporting the health and well-being of your animals.
Our All Breed 14% Protein Textured Pellets are made with the finest ingredients and do not contain any artificial additives. This ensures that your animals are getting the most natural and nutritious feed possible. Additionally, these pellets are affordably priced, making them a great value for our customers.
Whether you are looking to support your livestock's muscle growth and development, or simply want to provide them with a balanced and healthy diet, our All Breed 14% Protein Textured Pellets are an excellent choice. We are confident that your animals will thrive on these premium pellets, and we appreciate your choice in our brand.
Discounts are available for bulk orders (min 2 pallets) and also full containers. Contact Alaska Farm Supply for more information. Feed contains all USDA certified ingredients and is USDA certified scaled.
All Breed Texturized (Stocked Product), $25.50