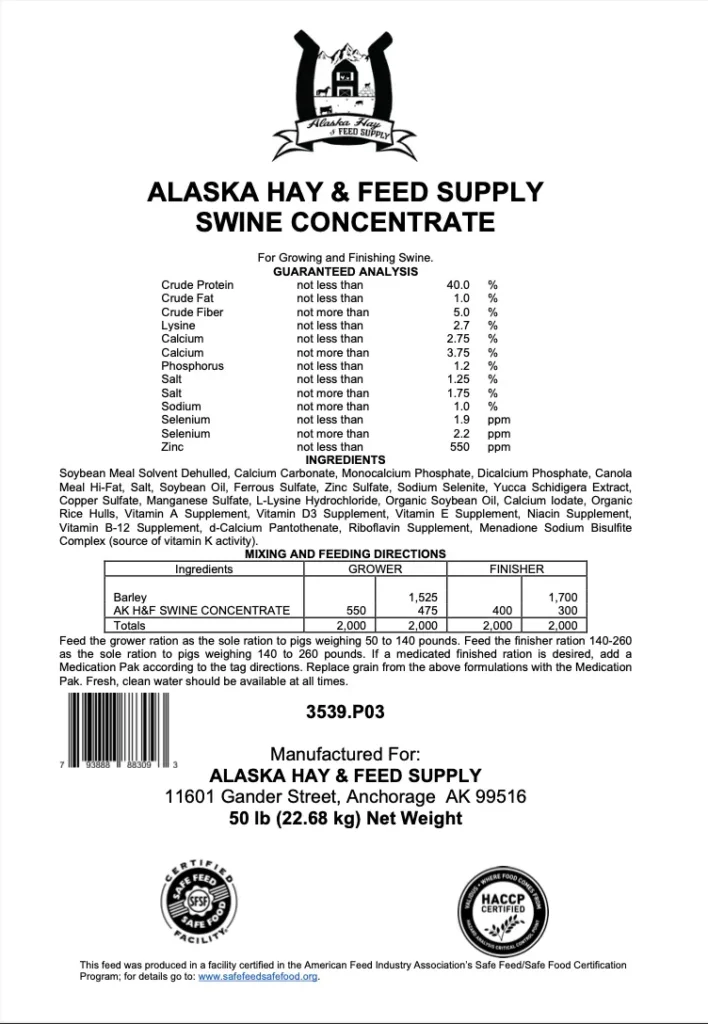 Our hog concentrate is specially formulated to provide all the necessary nutrients and energy for your pigs to grow healthy and strong.
Our concentrate contains a high percentage of protein, vitamins, and minerals that are essential for the proper development and growth of your hogs. With a 40% concentration, you can be sure that your hogs are getting the most out of every meal, resulting in faster weight gain and improved overall health.
What sets our hog concentrate apart from the rest is its exceptional quality and consistency. We use only the finest ingredients in our formula and maintain strict quality control measures to ensure that each batch of concentrate meets our high standards.
When you choose our hog concentrate, you can trust that you're making the best investment for your pigs and your farm. Not only will your hogs thrive, but you'll also see a significant improvement in your bottom line. With faster growth and better health, your pigs will reach market weight sooner, allowing you to sell them for a higher price and increase your profits.
So why wait? Invest in the best hog concentrate 40% in Alaska today and watch your pigs thrive! Order now and see the difference for yourself.
Swine Concentrate 40% (Stocked Product), $35