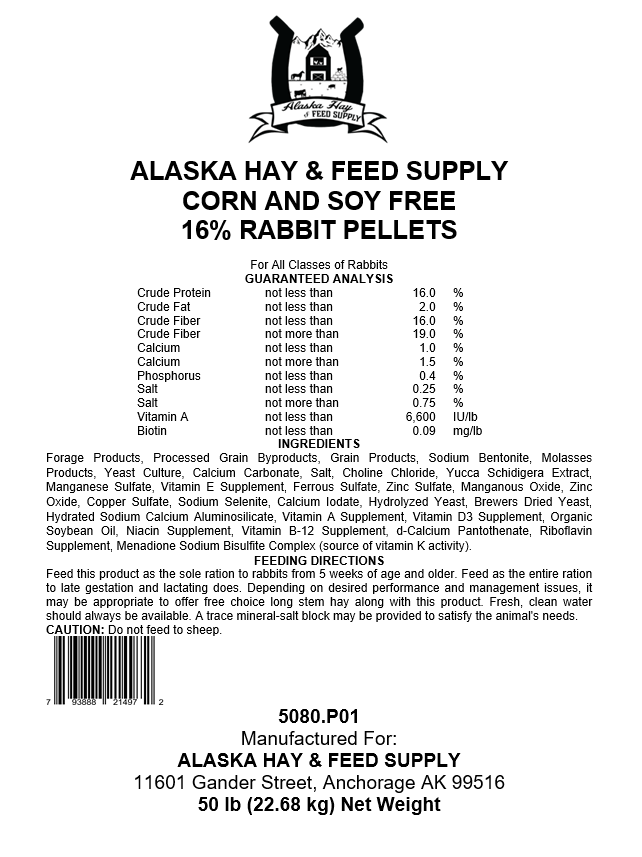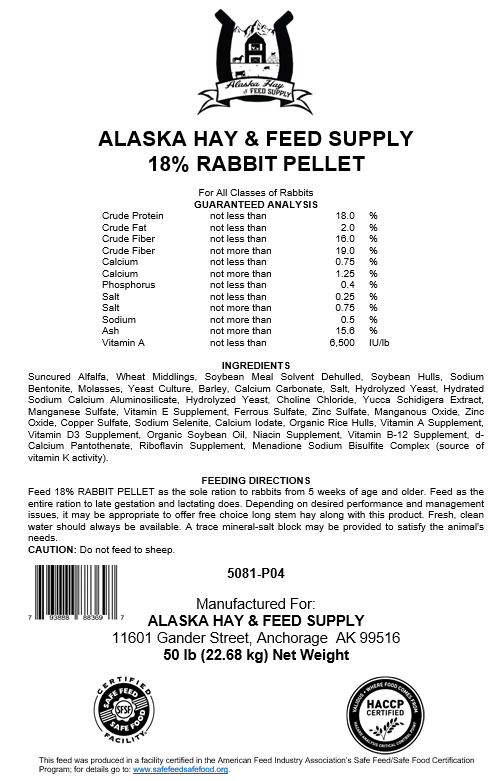 Our premium House Brand 16% (soy-free, corn-free) and 18% Rabbit Feed is palatable, and nutritious, with an increased vitamin package for Alaskan animals in mind.
Our Feed is enhanced with our very own nutritional package so that your rabbits can absorb the maximum vitamin and mineral content from their feed possible. Suitable for all rabbit life stages after weaning. As this feed contains no corn it will be great for white show rabbits.
*Protein is 16-18% with a guaranteed minimum 16% and Corn & Soy Free.
*Protein is 18-20% with a guaranteed minimum 18%.
16% and 18% Rabbit Pellets (Stocked Product), $28.50 & $29.50