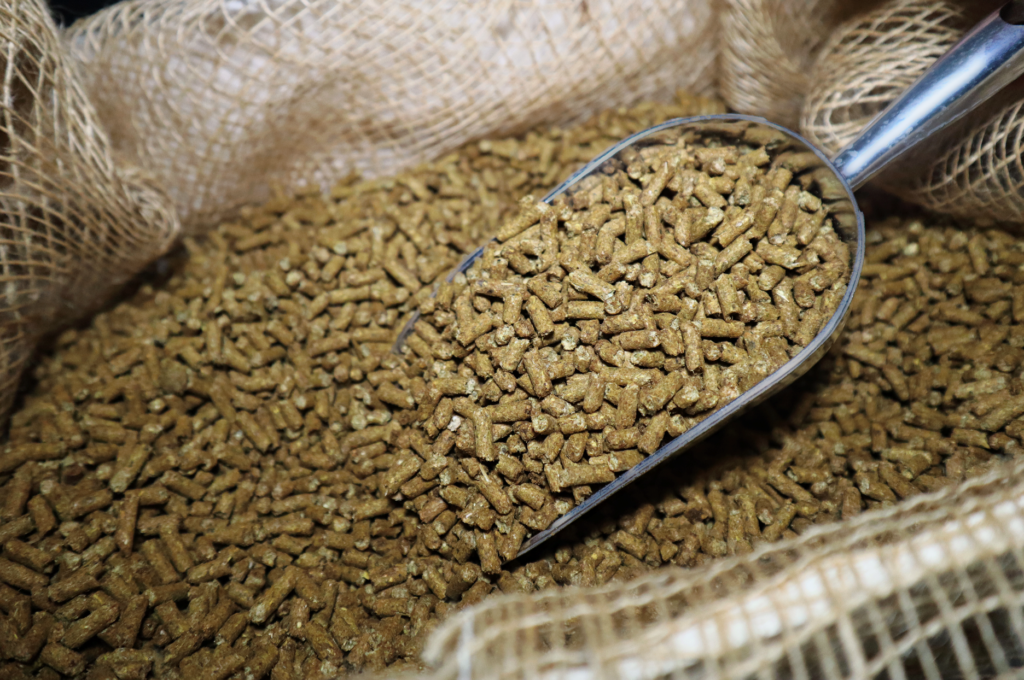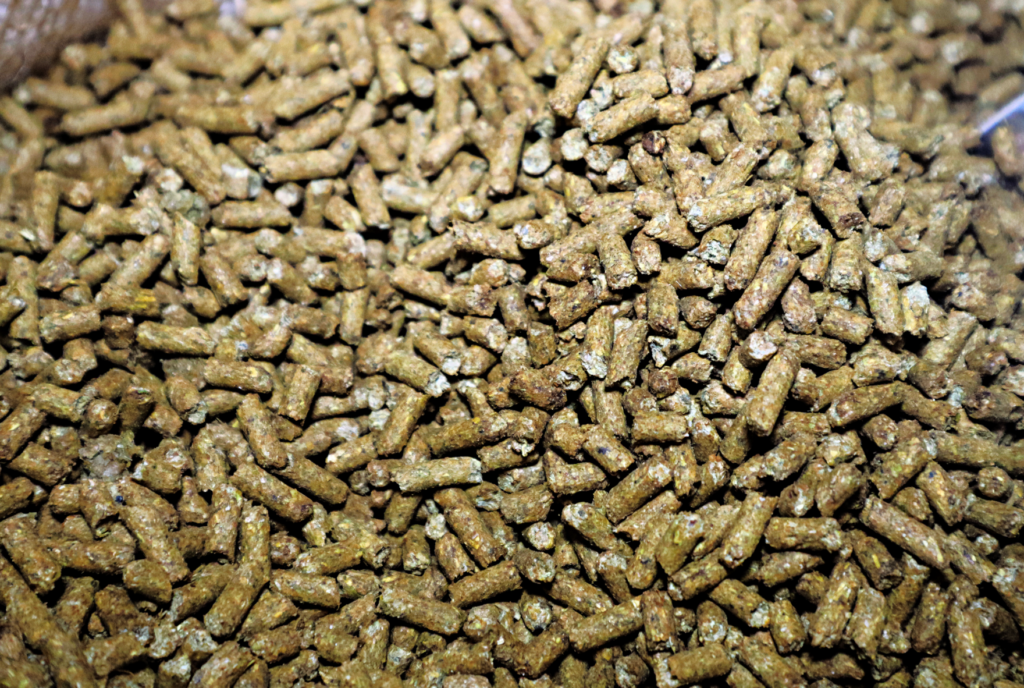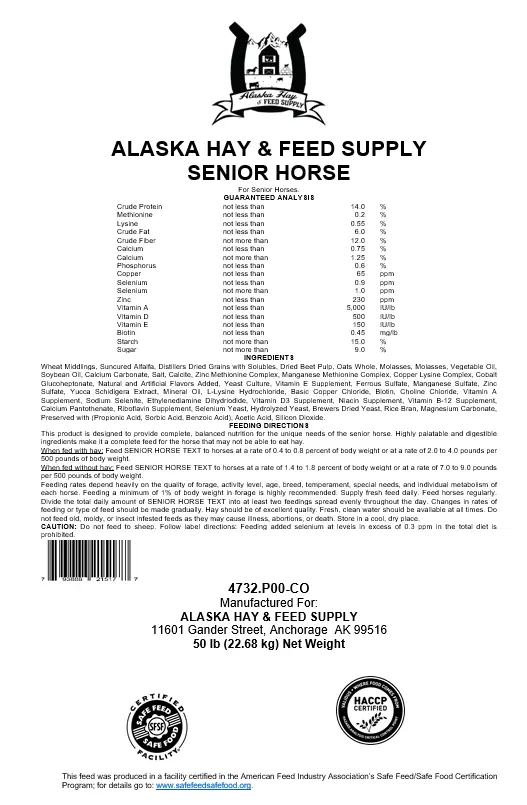 Alaska Hay & Feed Supply's Senior Feed is safe to be fed as the complete diet for horses unable to consume forages. This is advantageous for horses who may not be able to chew hay, may have respiratory problems or allergies, or when high quality roughage is not available.
Includes Alltech® BioMOS®, Diamond V Yeast Culture®, Nuwen Calsea Powder Advance at manufacturer's recommended levels for your horse's digestive wellness and immune balance through nutritional excellence.
Trust in the fixed formulation. Our formulas stay consistent every batch without the ingredient switching of least-cost formulation.
Alaska Hay & Feed Supply's Senior features SelPlex® from Alltech® as a natural yeast derived selenium source in response to the low availability of this trace mineral in Alaska's forages.
Includes Zinpro® 4-Plex EQ Performance Minerals®. Alaska Hay & Feed complexed trace minerals including zinc, manganese, copper and cobalt. These minerals may only be required in small amounts each day, but they play a critical role in numerous metabolic functions that affect the health of the horse.
Manufactured For Alaska In Mind. For the equine community in Alaska. Enjoy the benefits of a premium feed at an affordable cost with added vitamins to ensure your horse is getting every it needs for Alaska's climate.
Discounts are available for bulk orders (min 2 pallets) and also full containers. Contact Alaska Farm Supply for more information. Feed contains all USDA certified ingredients and is USDA certified scaled.
Senior Horse Pellets (Stocked Product), $32.50