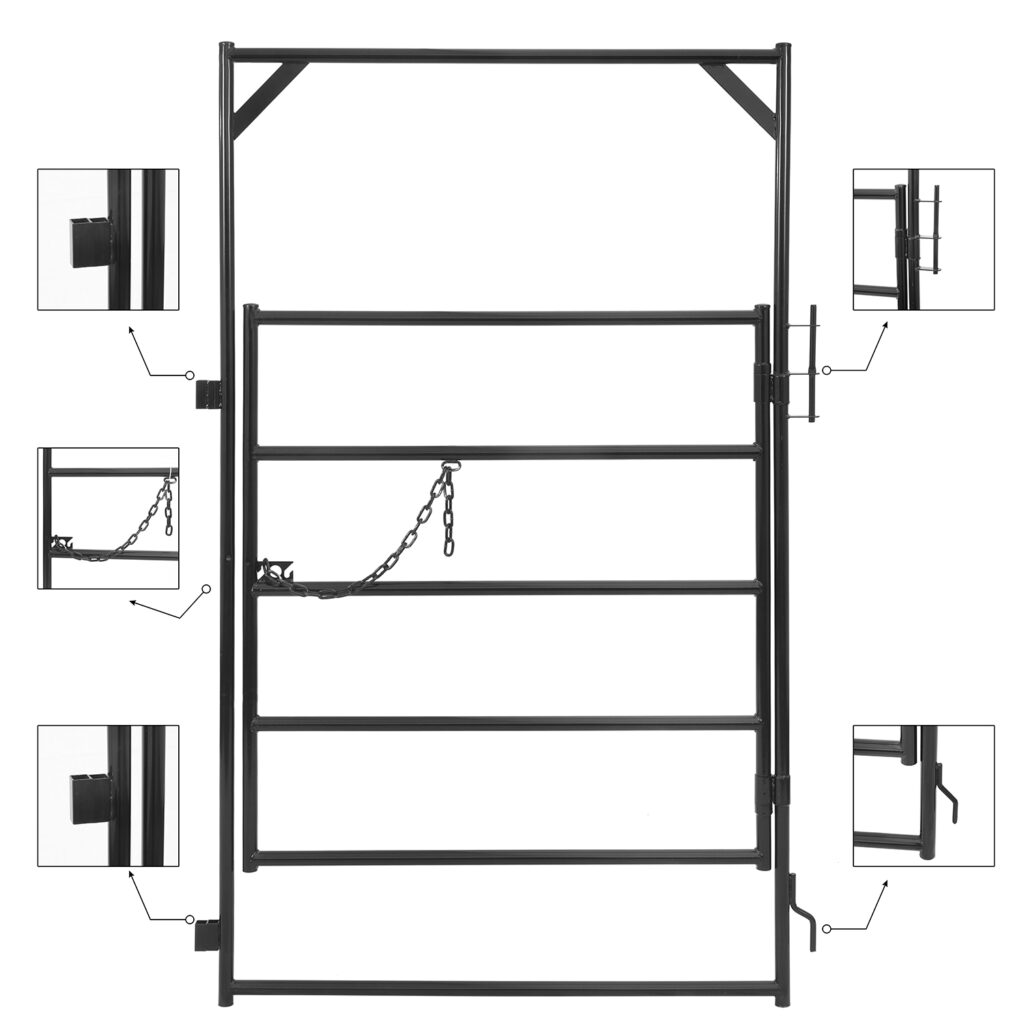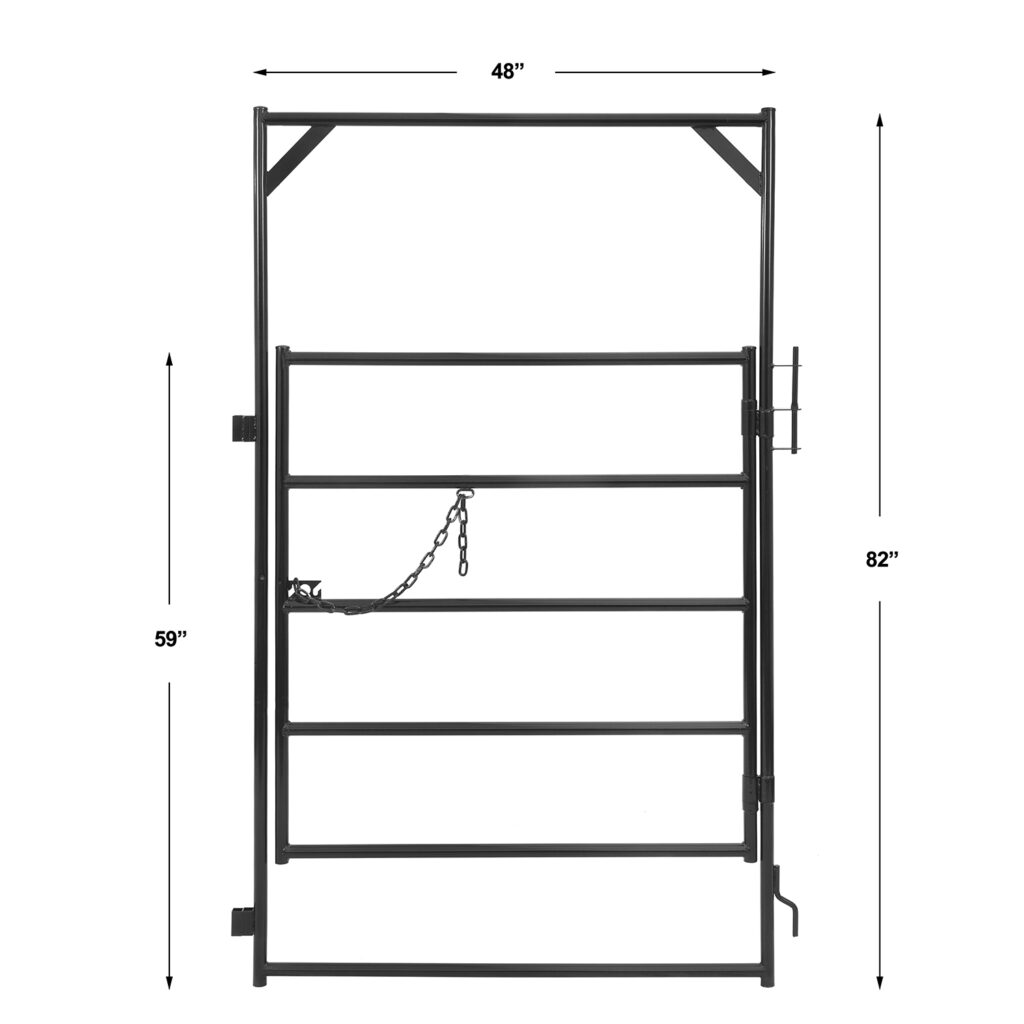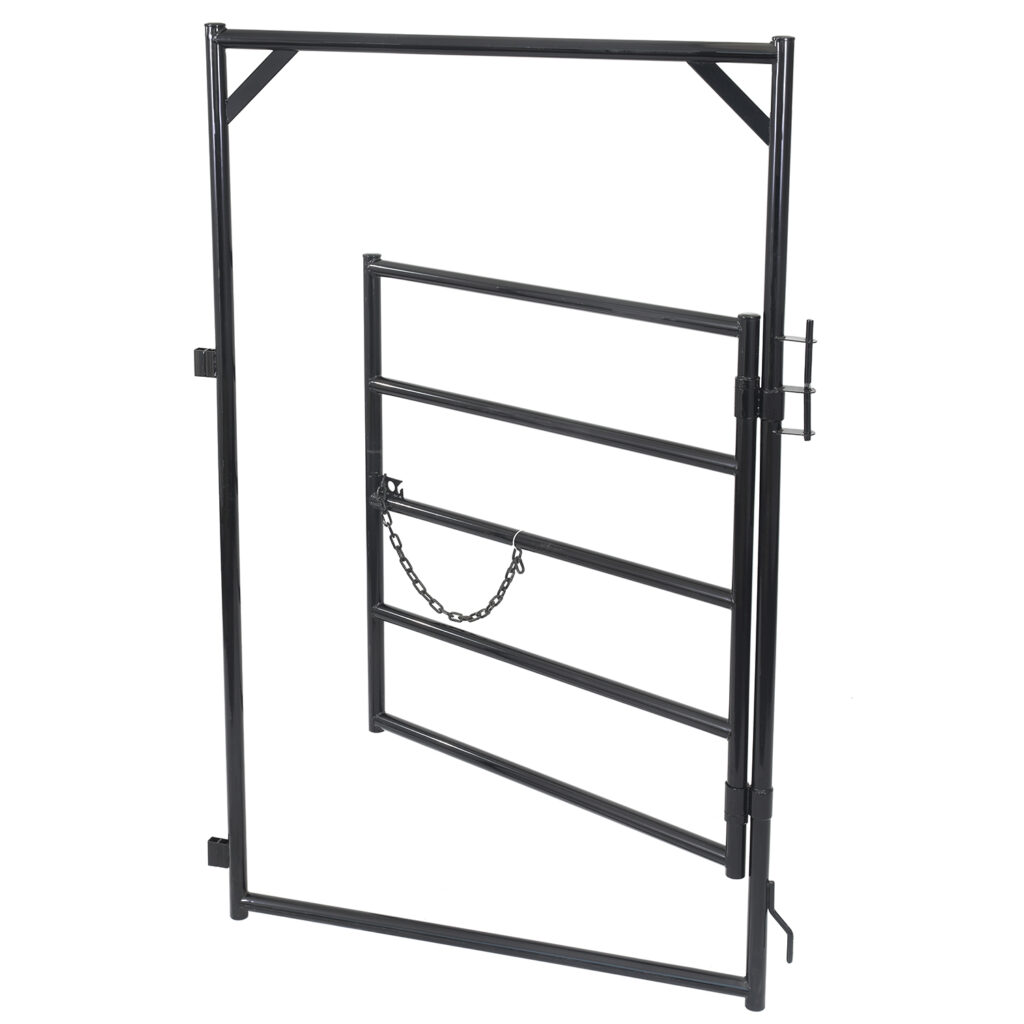 Product Details
Size: 7′ High & 4′ Walk-through Frame Gate
Weight: 55 lbs
Material: 1 5/8″ Steel
Strength: 18 Gauge
Product Description
Quick Pin System
Compatible with most brands and fits ALL 5′ high panels
4′ medium duty frame gates can easily be added onto livestock fencing panels and are wide enough to accommodate both animals and people. This type of frame gate provides additional strength for standing up to the wear and tear of everyday use by medium-sized animals, such as pigs, sheep, and goats.
If you are interested in learning more about our selection of livestock gates for sale, including the 4′ medium duty frame gate, get in touch with us today. The dedicated team of farm fencing experts from Alaska Farm Supply would love to help you select the best farm fencing gate for your particular wants and needs.
Hunter Green MD frame gates are on clearance for $139 since we longer manufacture them.
Medium Duty 4′ Walk-through Frame Gate (Stocked Product), $179 & $129