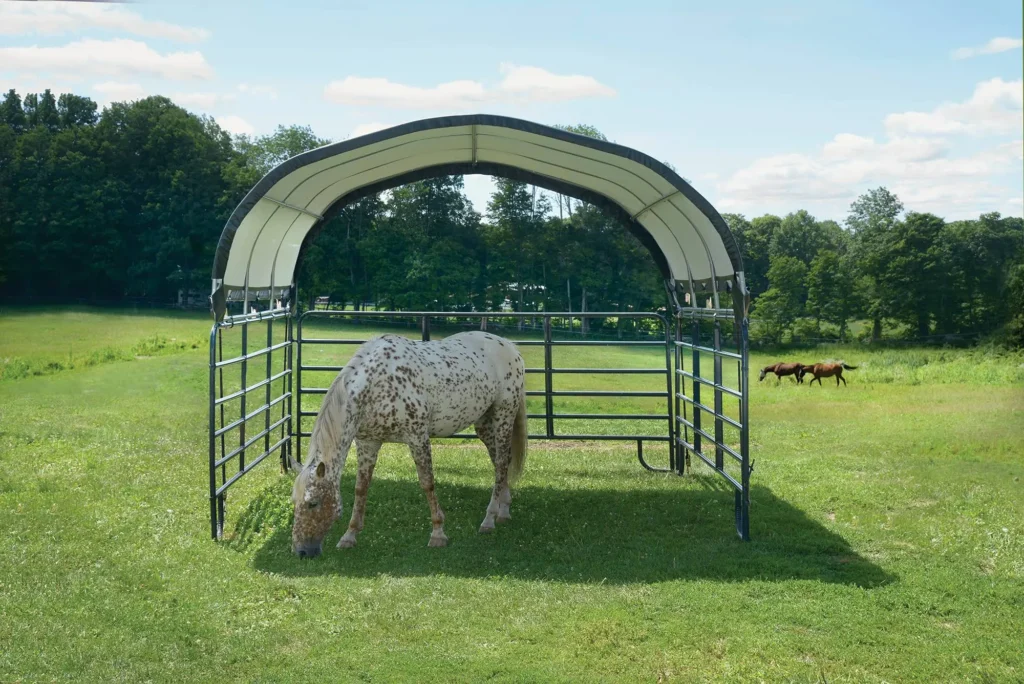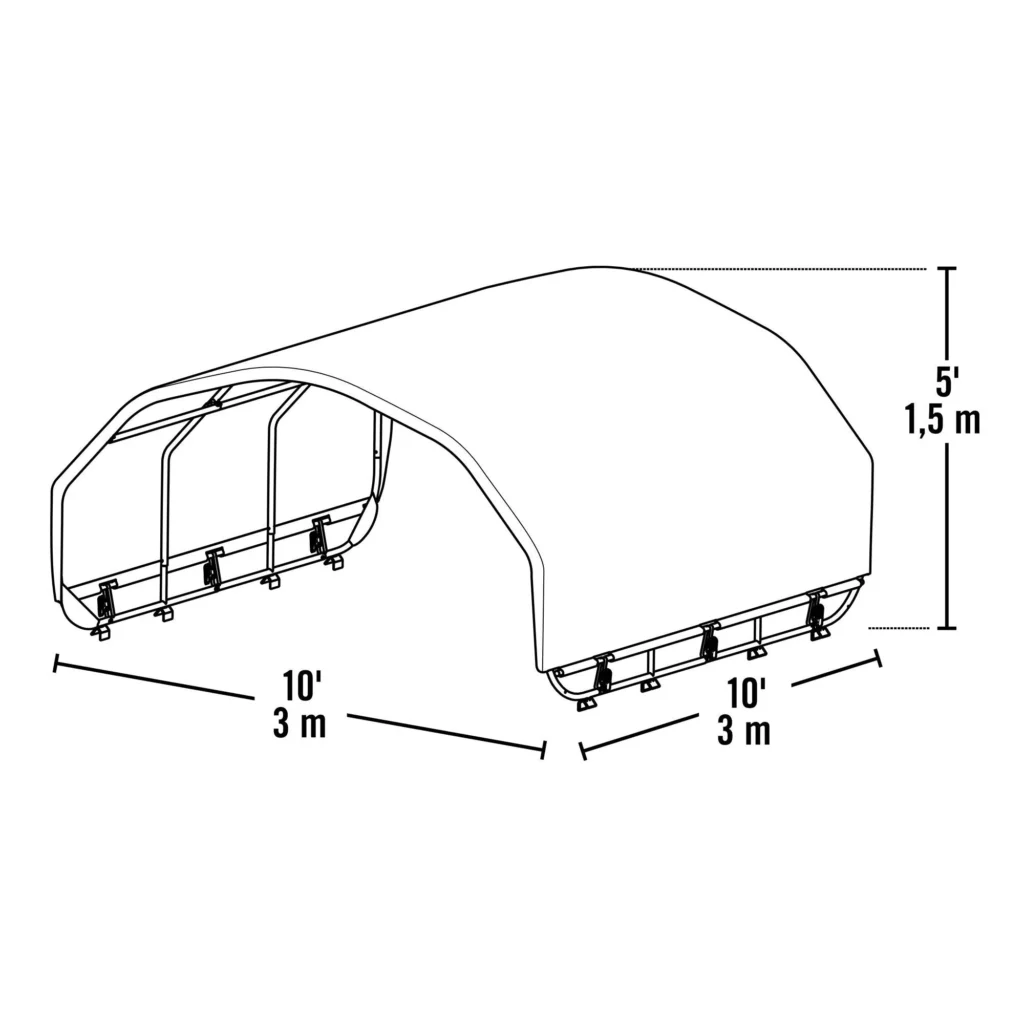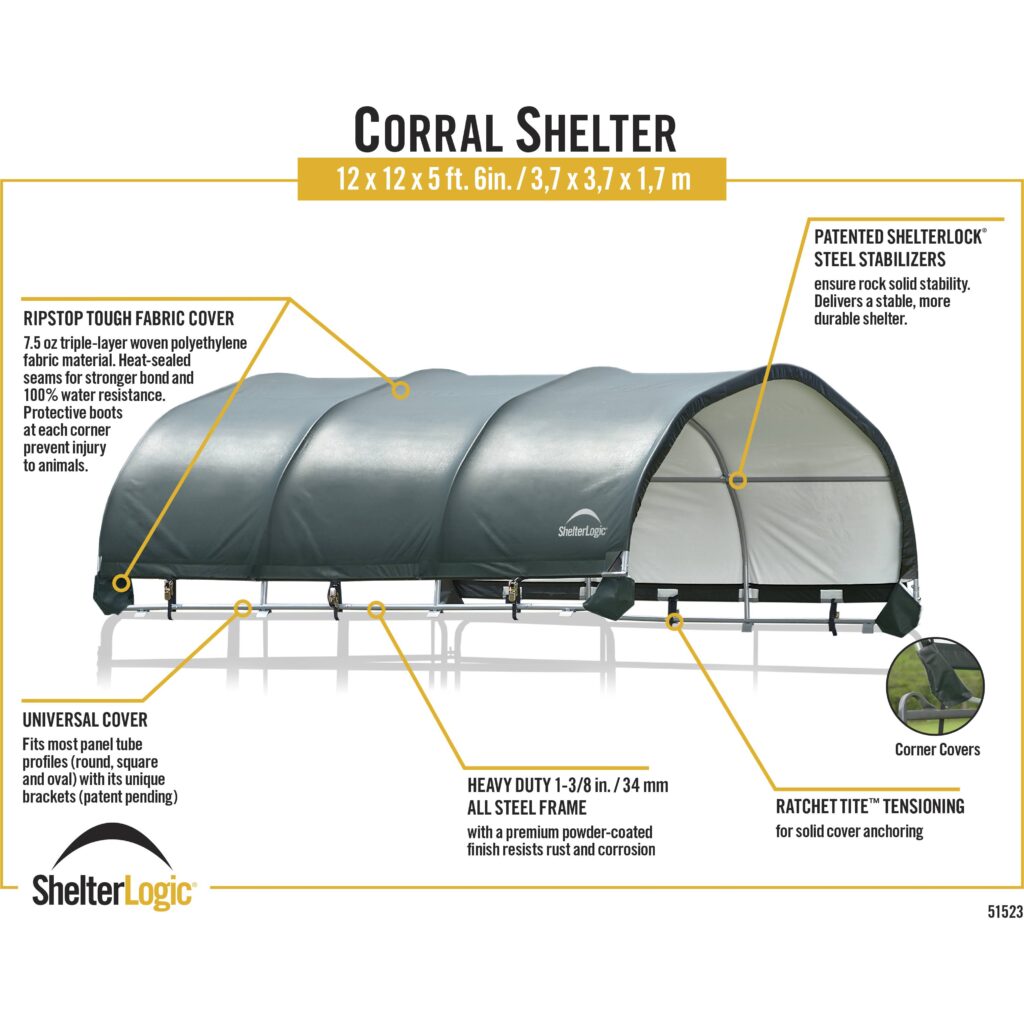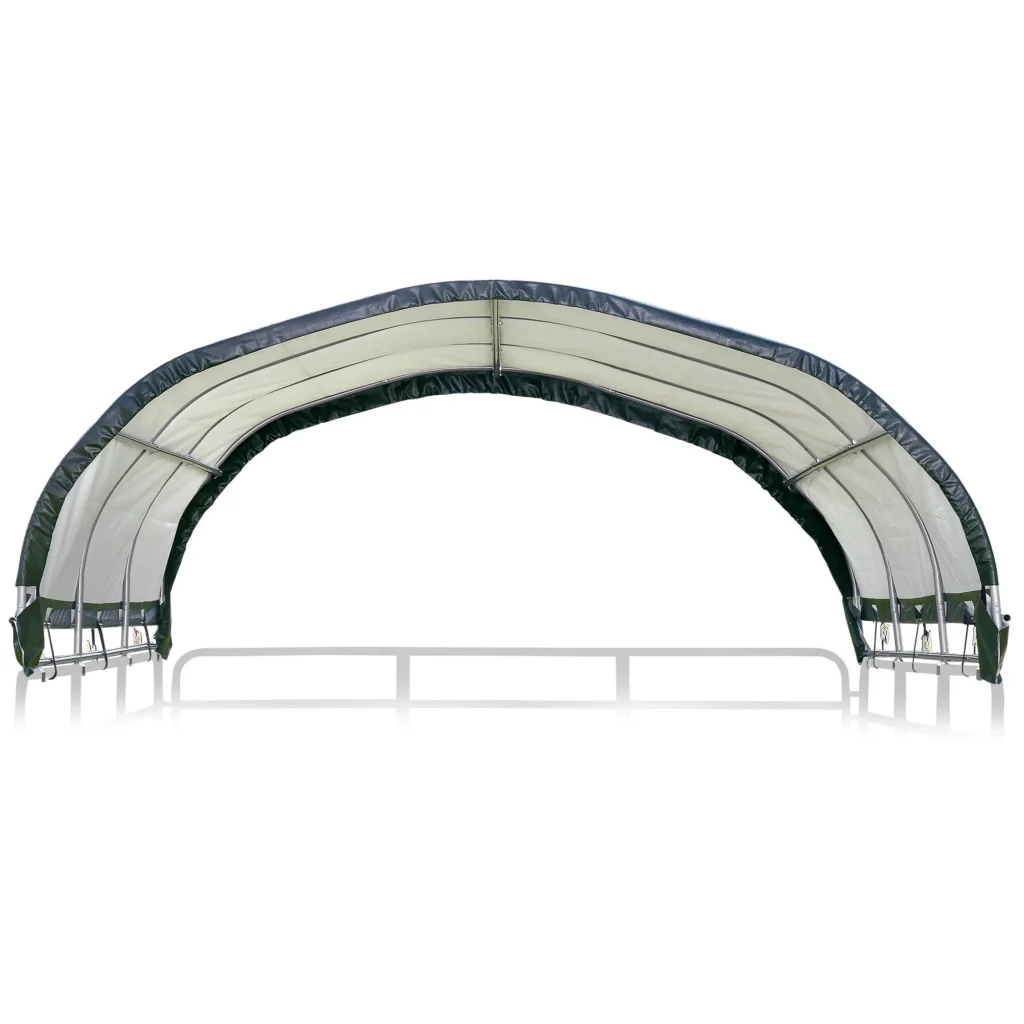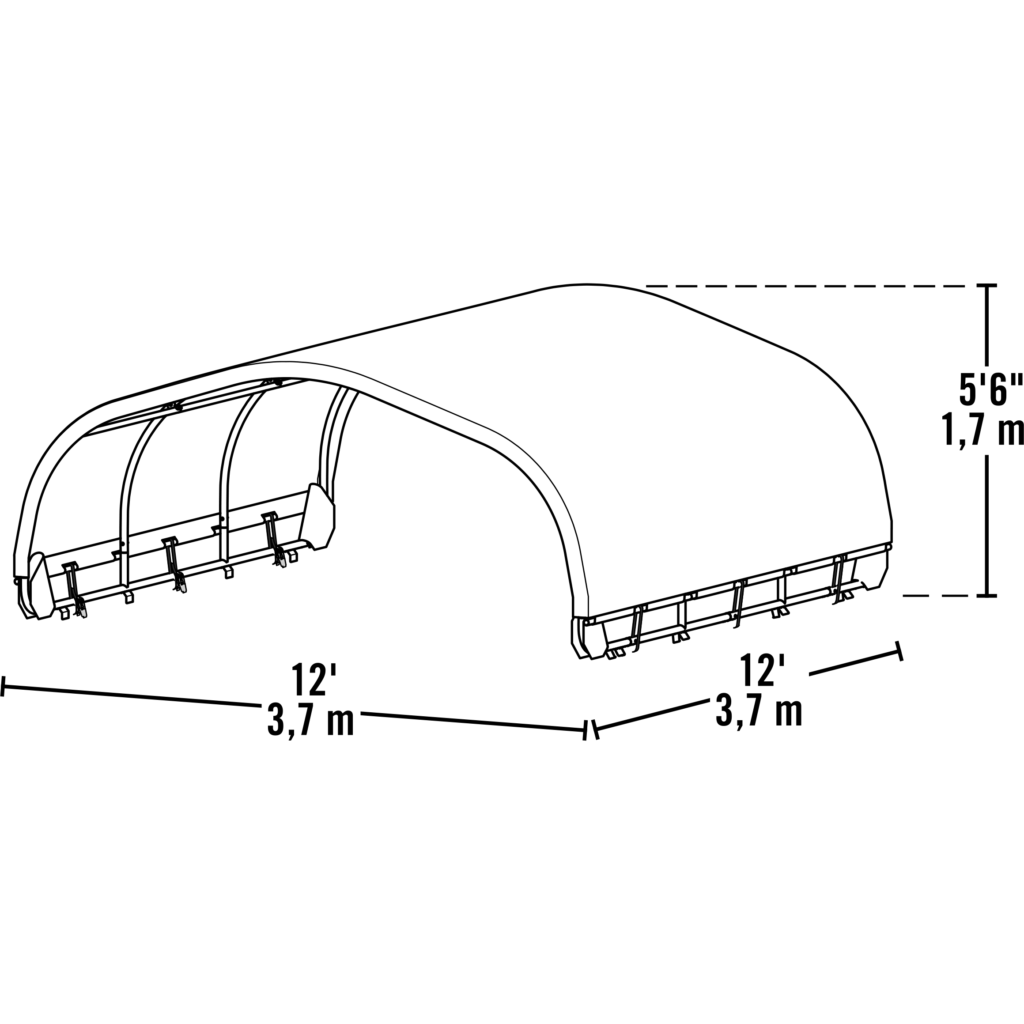 Product Details
Size: 12′ by 12′ or 10′ by 10′ Compatible with all panels! Heavy duty, low profile & Alaska tough!
Product Description
12′ x 12′ and 10′ x10′ Shelter Logic Corral Shelters make it incredibly easy to provide horses and other animals with shelter on both hot, rainy and snowy days. All Shelter Logic corral shelters have open sides, providing your animals with plenty of room and continuous airflow. This type of corral animal shelter is sturdy enough to withstand the elements and can easily be moved from one location to the next.
If you are looking to provide your horses and other animals with a comfortable shelter for the paddock, the Shelter Logic corral shelter might be the perfect option for you. Get in touch with the team of experts from Alaska Farm Supply today to learn more about our selection of animal shelters for sale.
Easy setup, perfect to protect from sun, shade, rain, snow and also serves as storage.
*Corral panels and side enclosure kit sold separately.
Shelter Logic Corral Shelter 12′ x 12′ and 10′ x 10′, (Stocked Products), $349 & $309