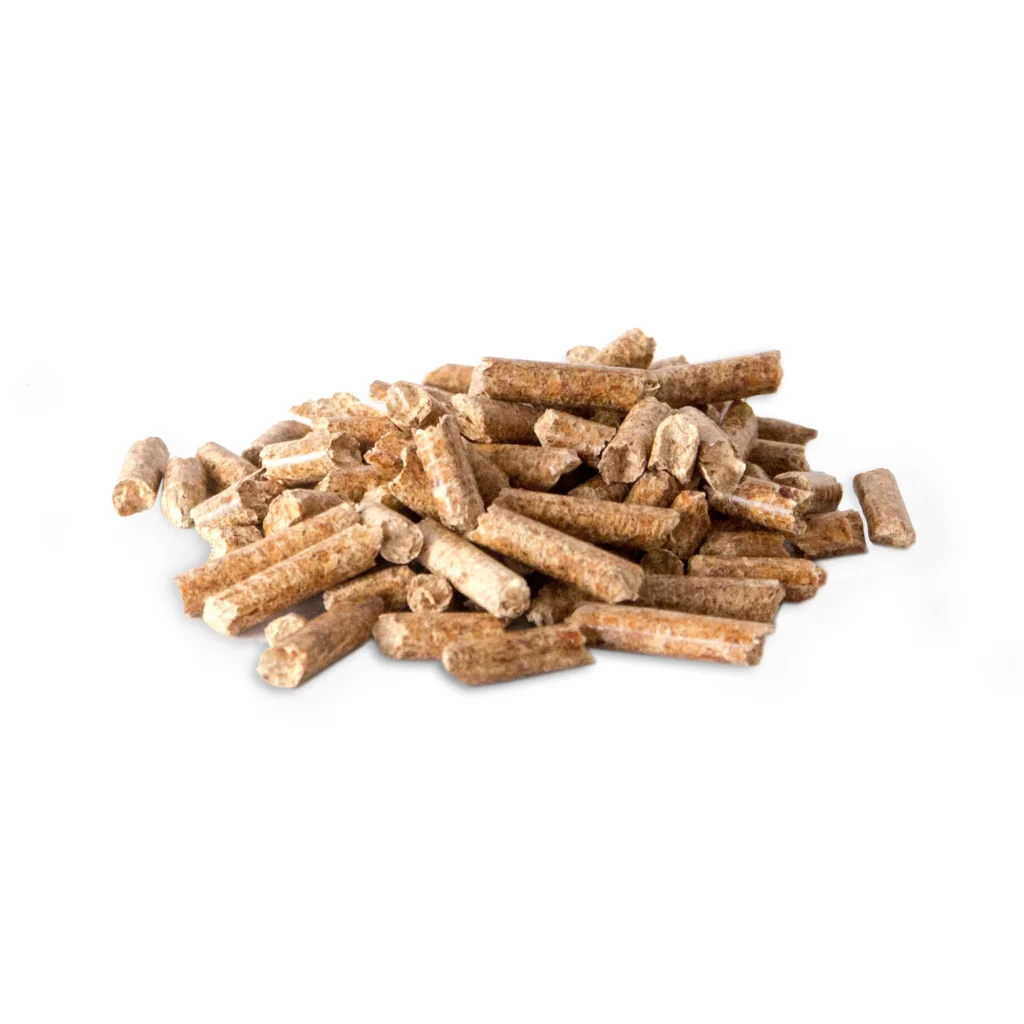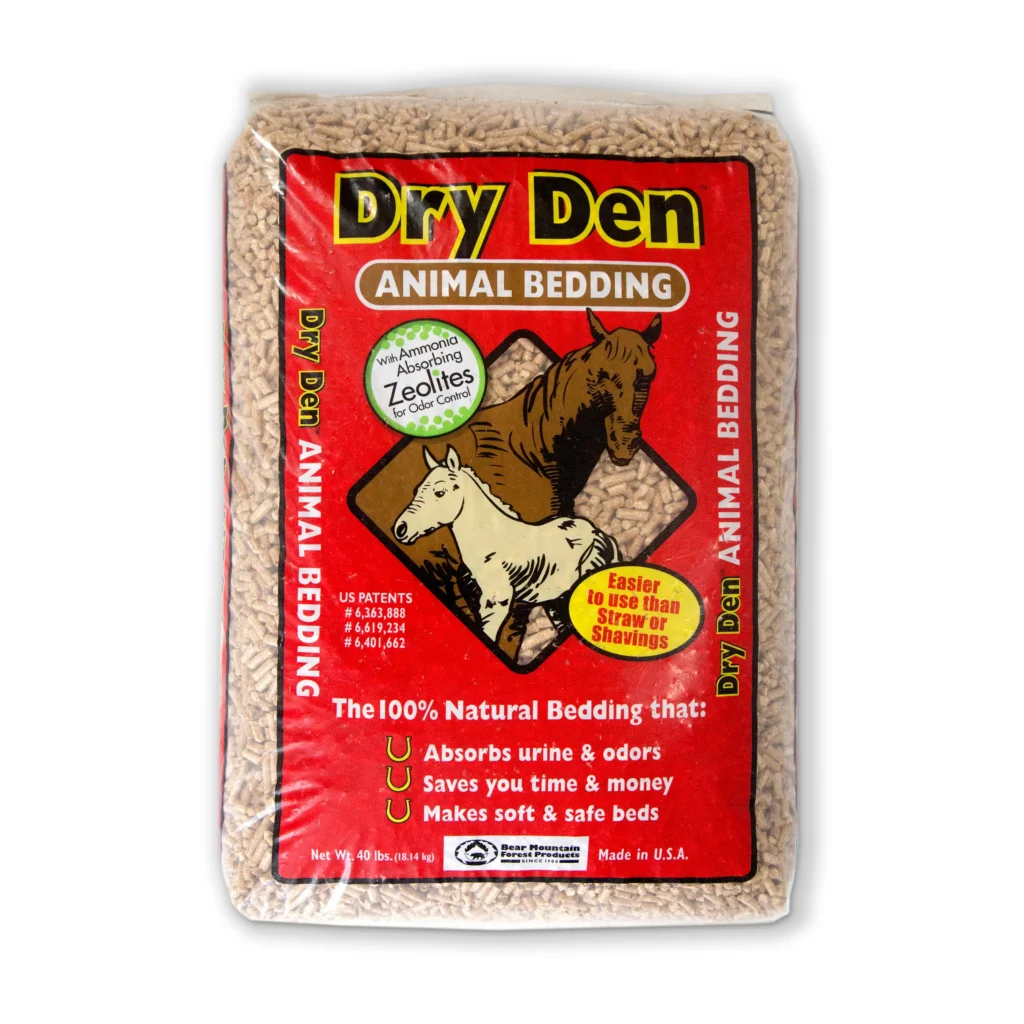 DRY DEN® PELLETIZED ANIMAL BEDDING WITH ZEOLITES
Keep your livestock safe with Zeolites, nature's own ammonia absorb-er & odor eliminator, drastically reducing the harmful effects of ammonia from urine! We start with 100% wood & super-dry it for you. Next we add 100% natural, moisture-absorbing Zeolites. We also screen out the very fine wood flour to reduce the very fine airborne particulates that are in ordinary wood pellet bedding. Finally, we engineer Dry Den to a crumbled-pellet shape so it has as much surface area as possible, further increasing its ability to absorb moisture & making it a softer bedding. This significantly reduces the amount of time you spend cleaning your stalls & bedding because of Dry Den's super-absorbent, Zeolite-enhanced pellets. Pelletized bedding is less expensive than shavings or straw & being all natural, it makes for excellent composting material & fertilizer after use. Dry Den is lighter-weight than competing brands making it an easy-to-handle pellet bedding material. Dry Den breaks down to be soft & fluffy, making your animals more comfortable too.
Product Features:
*100% natural wood with Zeolites added.
*Dust Free, Mold, Bacteria. Odor & Insect Resistant. Easy to pour and quick to clean!
*Highly absorbent pellets keep stalls fresh & clean. Ideal for post-use composting
*Made in the USA from 100% locally sourced natural biomass. Weight: 40lbs
Animal Bedding Pellets w/ Odor Control (Stocked Product), $16.95