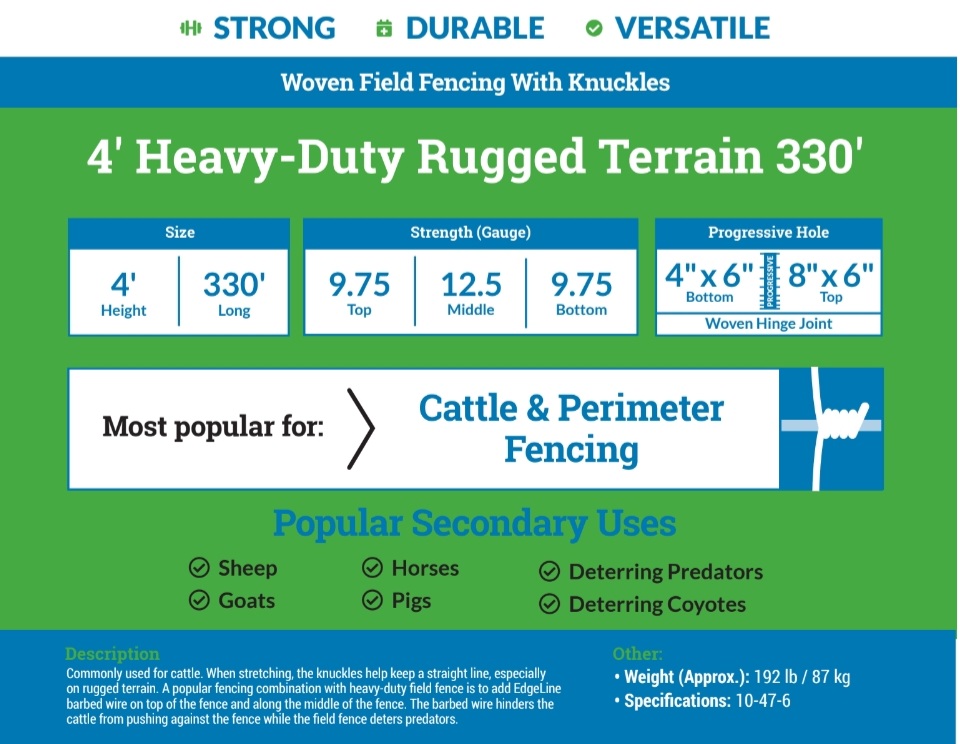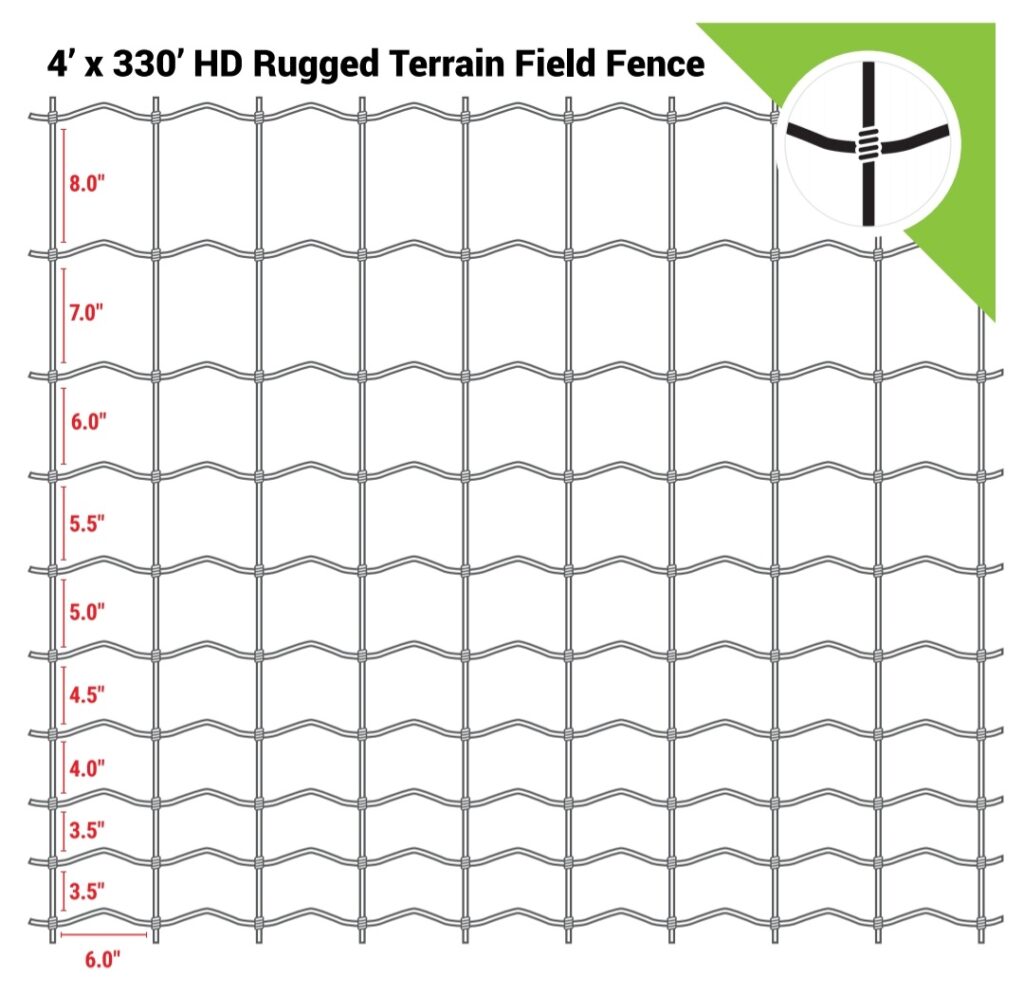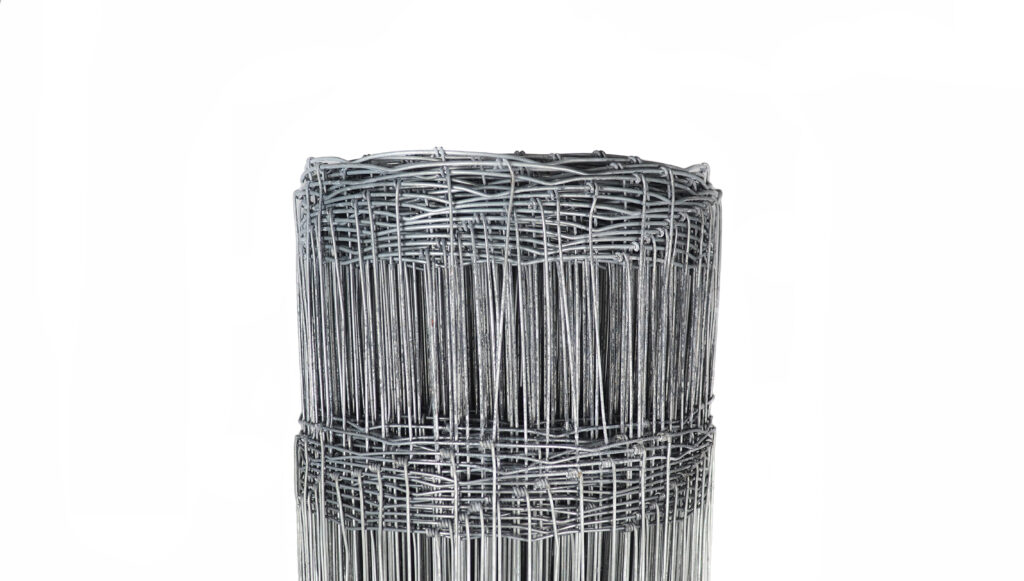 Product Details
Height: 4′
Length: 330′
Material: Class 1 hot dipped galvanized steel, hinge joint
Progressive Hole: bottom 3.5″by6″ woven hinge joint, top 8″by6″ woven hinge joint
Strength (gauge): Top 9.75, middle 12.5, bottom 9.75
Weight (approx.): 192lb
* Indented wire allows extra stretching.
* Ideal for fencing uneven ground!
Product Description
Often used for cattle and perimeter fencing. Popular secondary uses are sheep, goats, horses, pigs and deterring coyotes, wolves, bears & predators.
Commonly used for cattle: When stretching, the knuckles help keep a straight line, especially on rugged terrain. A popular fencing combination with heavy-duty field fence is to add Alaska Farm Supply barbed wire on top and along the middle of the fence. The barbed wire hinders cattle from pushing against the fence while the field fence deters predators.
Heavy Duty Rugged Terrain Field Fence 4′ x 330′ (Stocked Product), $299