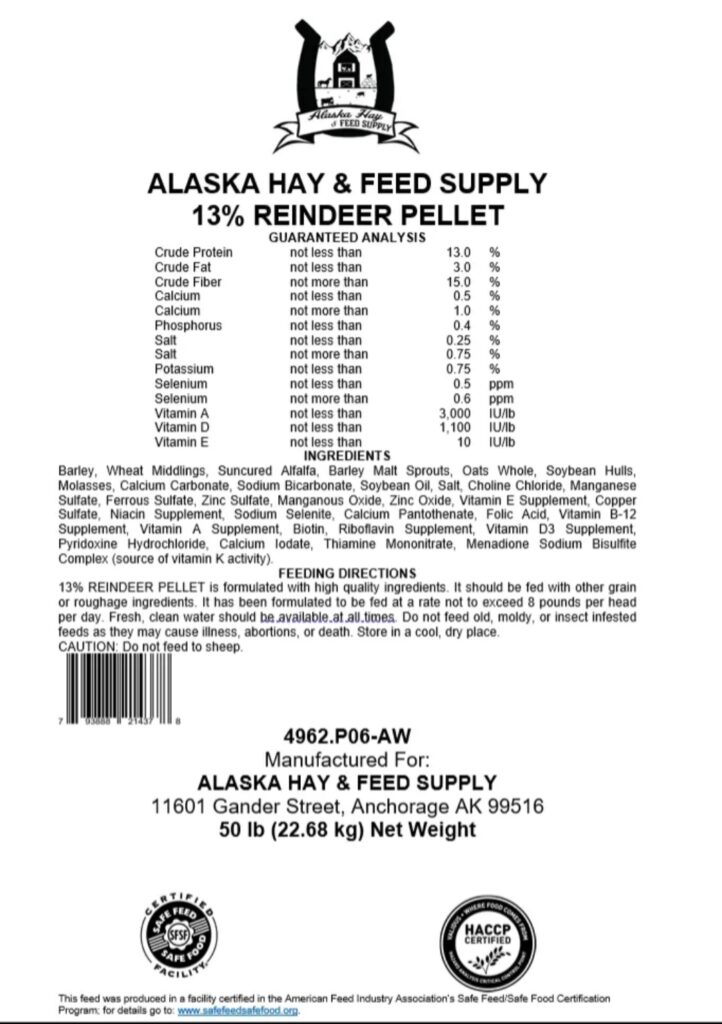 Major difference:
Tripple screen technology – no powder in bags thats commonly found from poor mill process.
100% "premium" consistant ingredients (same farmer commodity source) to ensure your reindeer only receive the best. This results in a consistant pellet that's always the same based on lab analysis.
Inspected and certified mill that exceeds human food grade cleanliness all standards commonly found in almost all other reindeer feeds.
Meets and exceeds recommended requirements from the University of Alaska Reindeer Project.
Designed by certified nationally recognized nutritionists with Alaska specific needs.
Most importantly we own reindeer at Alaska Farm Supply, only want the best for our deer and why we only use this feed!
Premium Reindeer Pellets (Stocked Product), $24.50