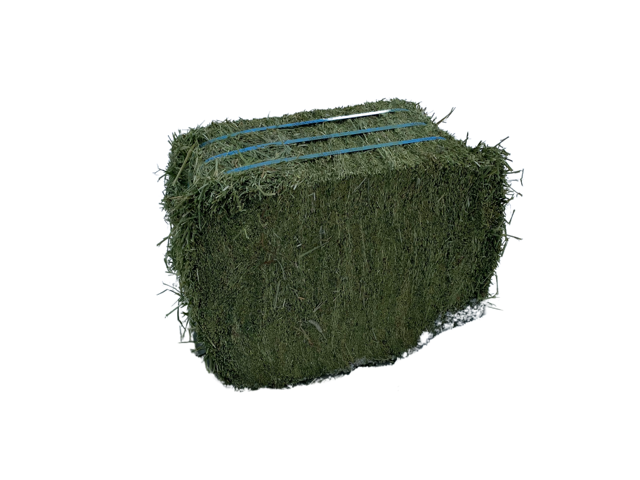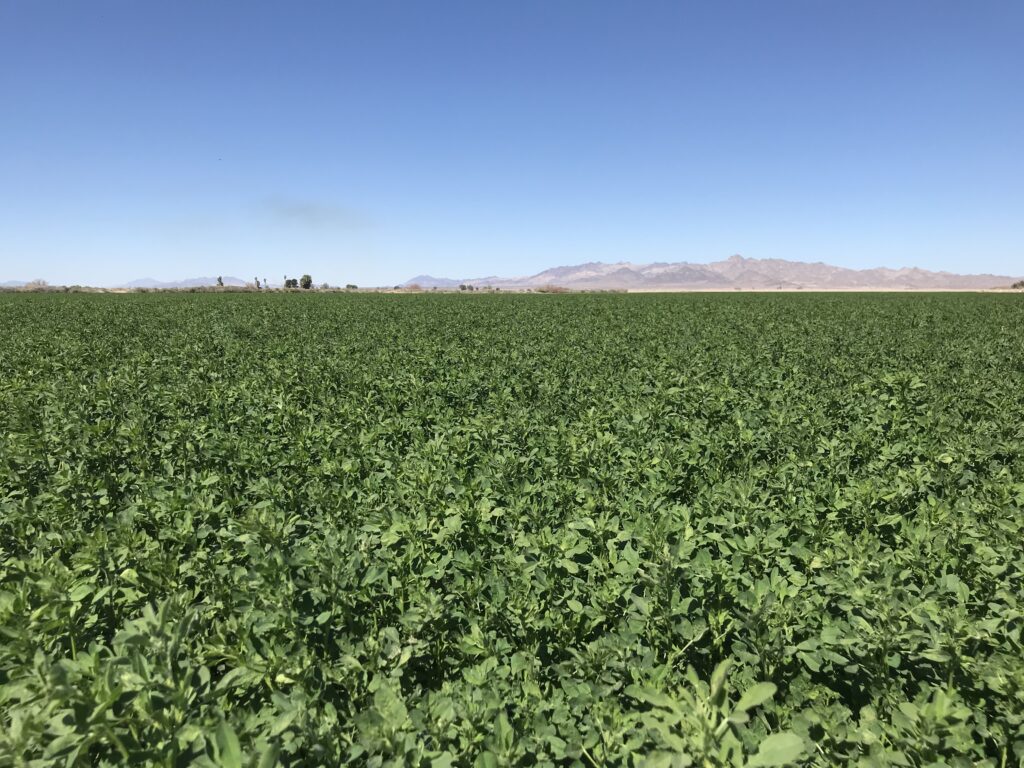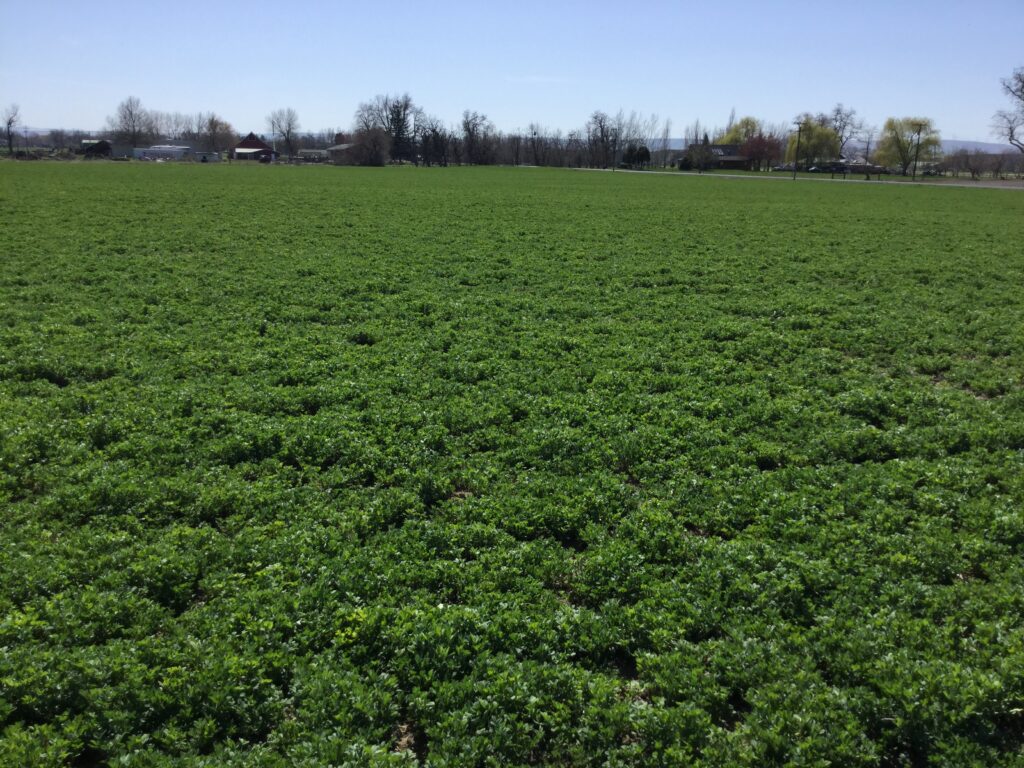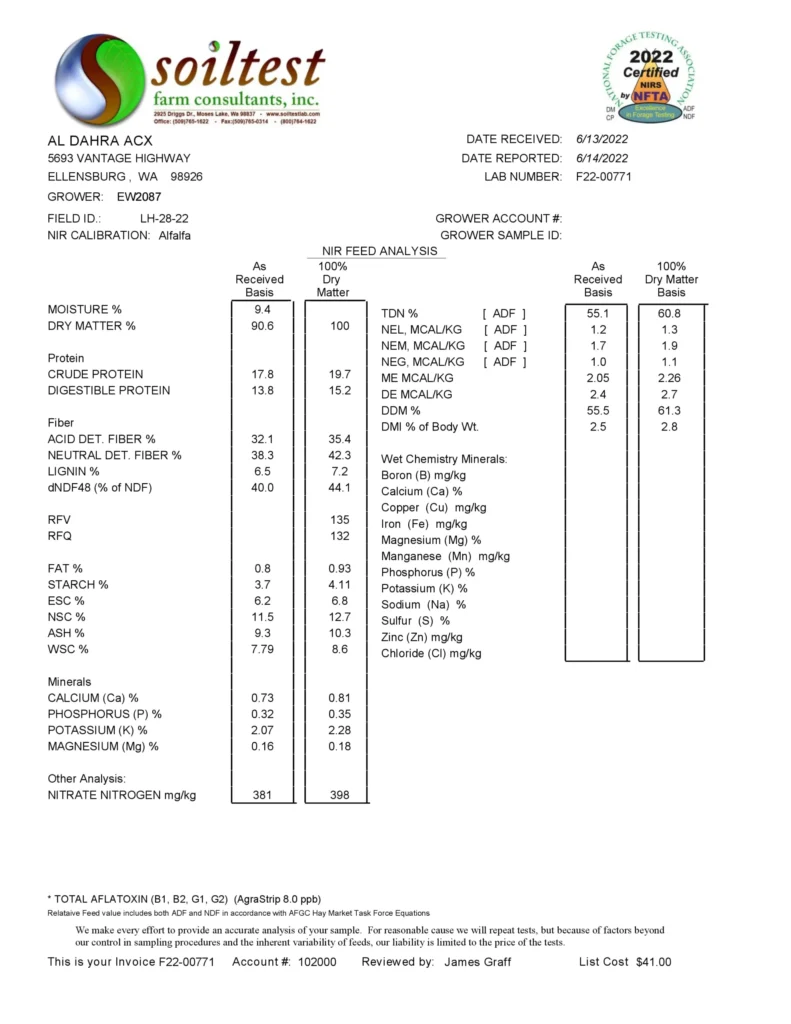 Our premium Alfalfa hay is personally selected by the Alaska Hay & Feed Supply team on a twice a year trip to Ellensburg, Washington, to ensure you only get the best quality. We work with only a few select farmers to ensure your horses are only getting their hay from one field for the whole season, instead of having to worry if your hay is going to be the same or even if it will be from the same state.
We guarantee our hay is non-GMO and has no drying agents on the hay.
We guarantee our hay is sourced by as few farmers as possible to ensure reliable products.
We Honor our commitment to our customers and give a 100% satisfaction guarantee.
Our hay is thoroughly checked from the hay Field, hay Yard, Hay press, then our facility.
Double Compressed technology 60-64lb bales that only take a fraction of the space compared to almost all other bales. Based on 2021 and 2022 USDA certified lab analysis Alaskan hay has 14-18% moisture content, mold and most importantly very low nutrients. Our hand-picked Alaska Hay and Feed Supply bales are super loaded with natural nutrients, only have 5-8% water content and are weighed on certified USDA scales (true weight), so right off the bat you get more hay for your buck. You and your livestock will notice the difference!
Alfalfa Hay: $830 per ton, 4.5 cents per lb
Example: $24.41 for 59lbs (USDA certified per ton weight!)
Bales are USDA certified scaled and are 60 to 64lbs. Discounts are available for at least 2 wraps or pallets (24 bales per wrap) Contact Alaska Farm Supply for more information.
Alfalfa Hay (Stocked Product), $24.41 per 59lbs bale, $830 per ton (34 bales)