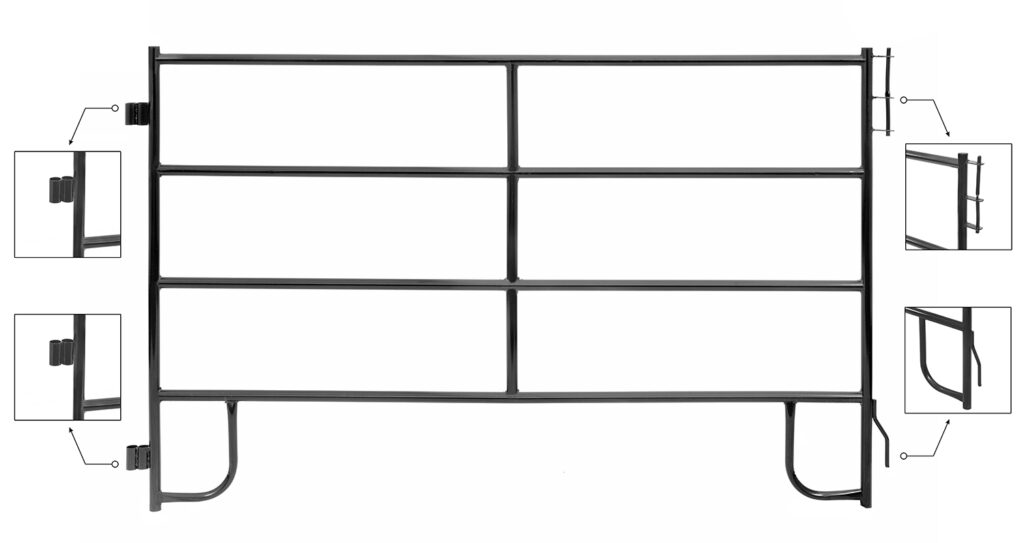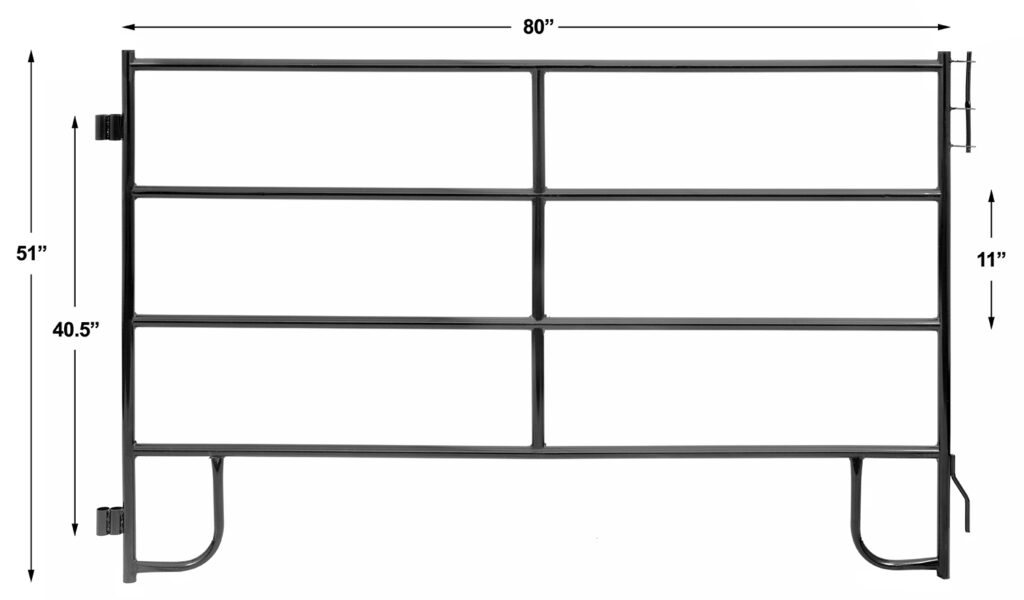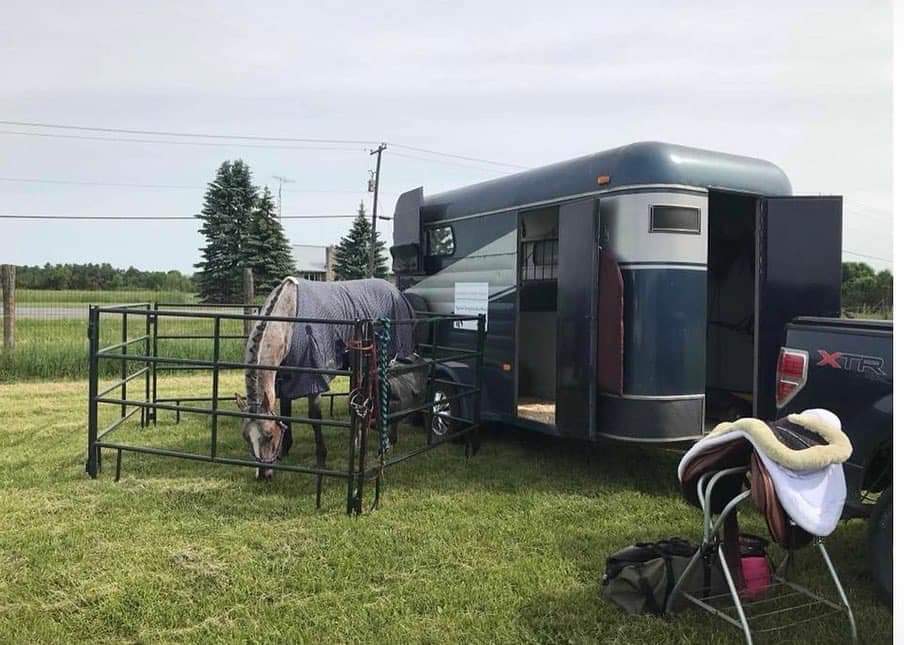 Product Details
Size: 51″
Length: 80″ (6.7′)
Weight: 20lbs
Material: 1 1/4″ Pipe
Strength: Light Duty
Product Description
These panels are light weight and great for portable corrals, fitting into horse trailers, camping, shows, minis and sheep. Great for pens and paddocks and fully compatible with our 7′ mesh panels too.
Portable 7′ x 51″ (6.7′) panels are the ideal solution for creating pens and paddocks for cattle, horses, and dogs. This type of portable fencing panel is light weight (approximately 20lb) and is constructed from 1 1/4″ black powder-coated pipes. All of our lightweight portable fence panels for livestock are also ideal for fitting into horse trailers.
If you would like to learn more about the different portable panels for horses, cattle, pets, and other livestock, including portable 7′ x 51″ (6.7′) panels, get in touch with us today. Our team of farm fencing experts would love to help you select the ideal portable fencing panels for your unique requirements.
Light Duty Portable 7′ Panels & 4′ Frame Gates (Stocked Products), $85