Haystack Naturals Orchard Grass Pellets (1/4″) are made from Sun Cured Orchard Grass Hay and bound together with a steam process to provide an all-natural forage supplement.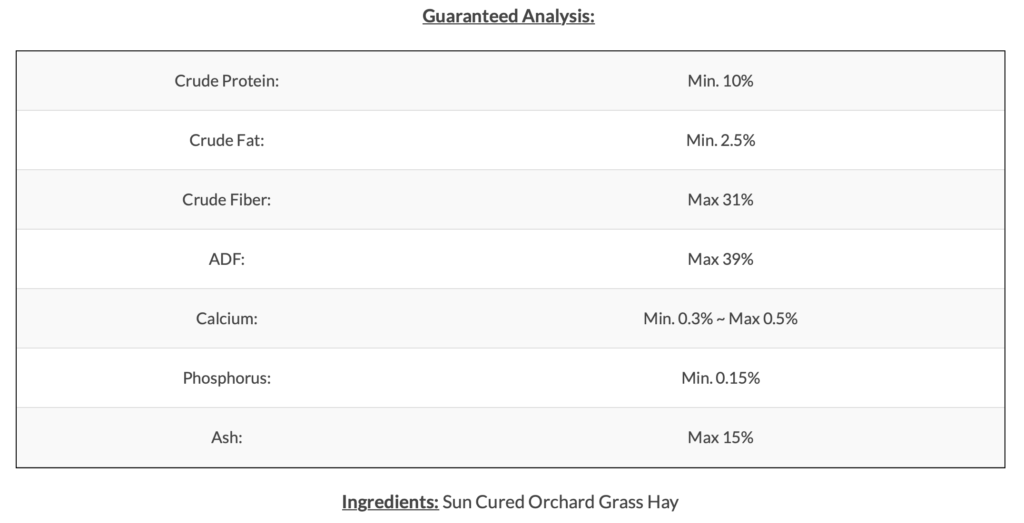 Ingredients: Sun Cured Orchard Grass Hay, 100% Non-GMO.
Feeding Instructions: Feed as a forage supplement for horses, cattle, and other livestock. Keep stored in a cool dry place. Keep fresh water available at all times.
Haystack Orchard Pellets, (Stocked Product), $26