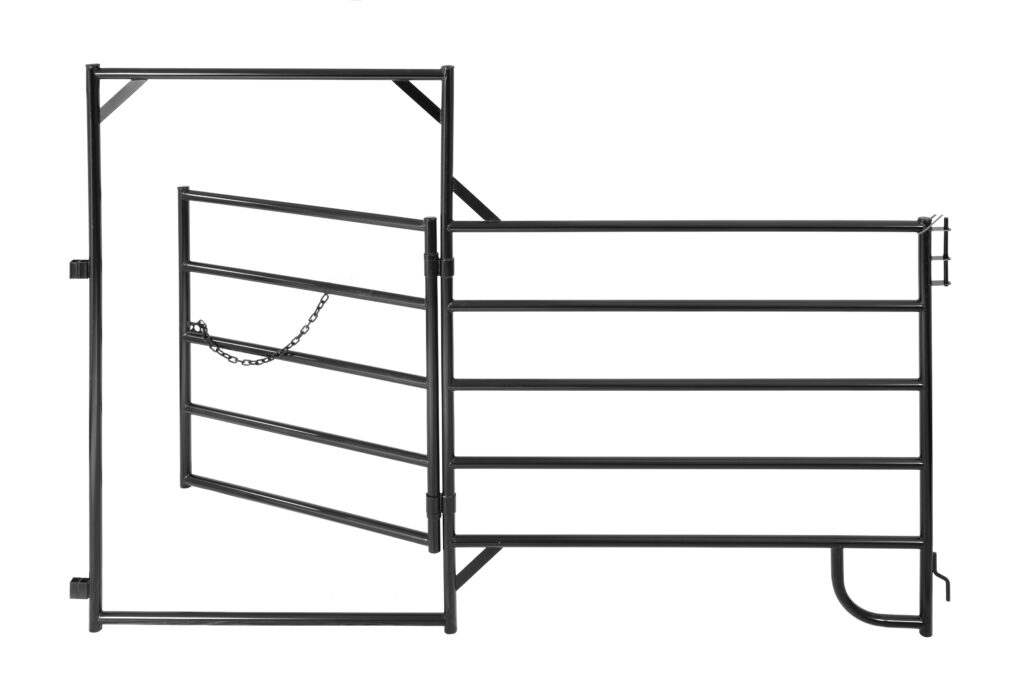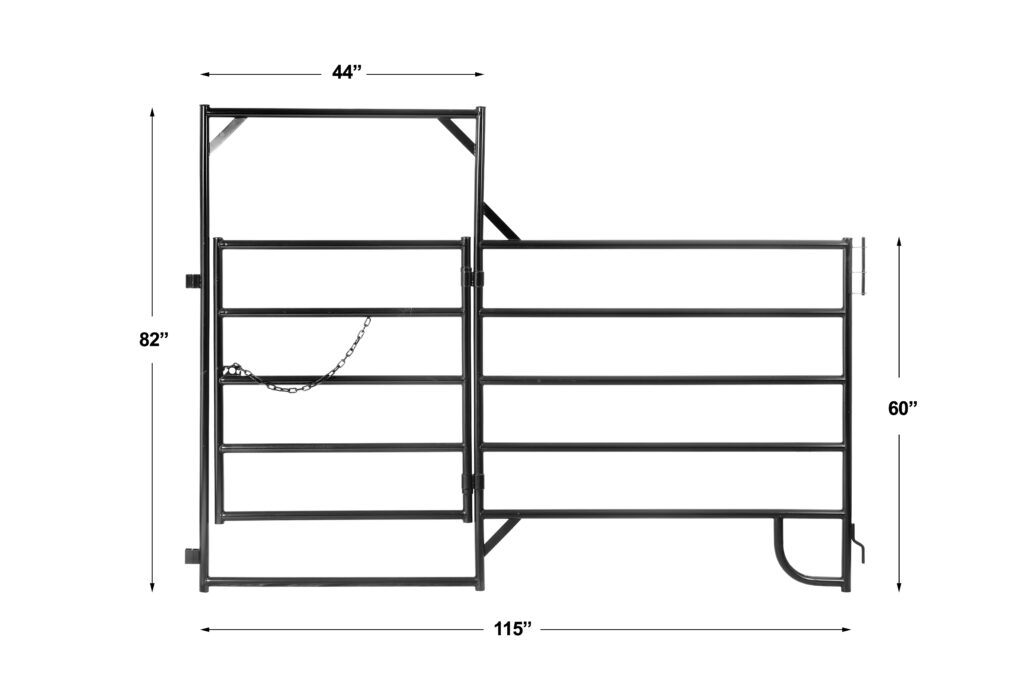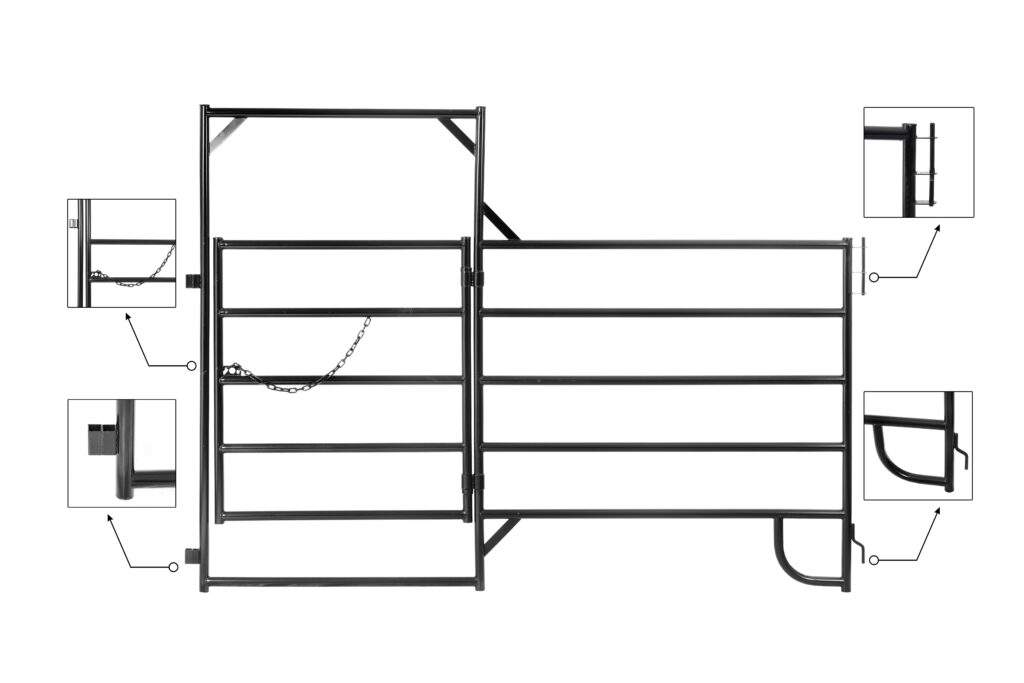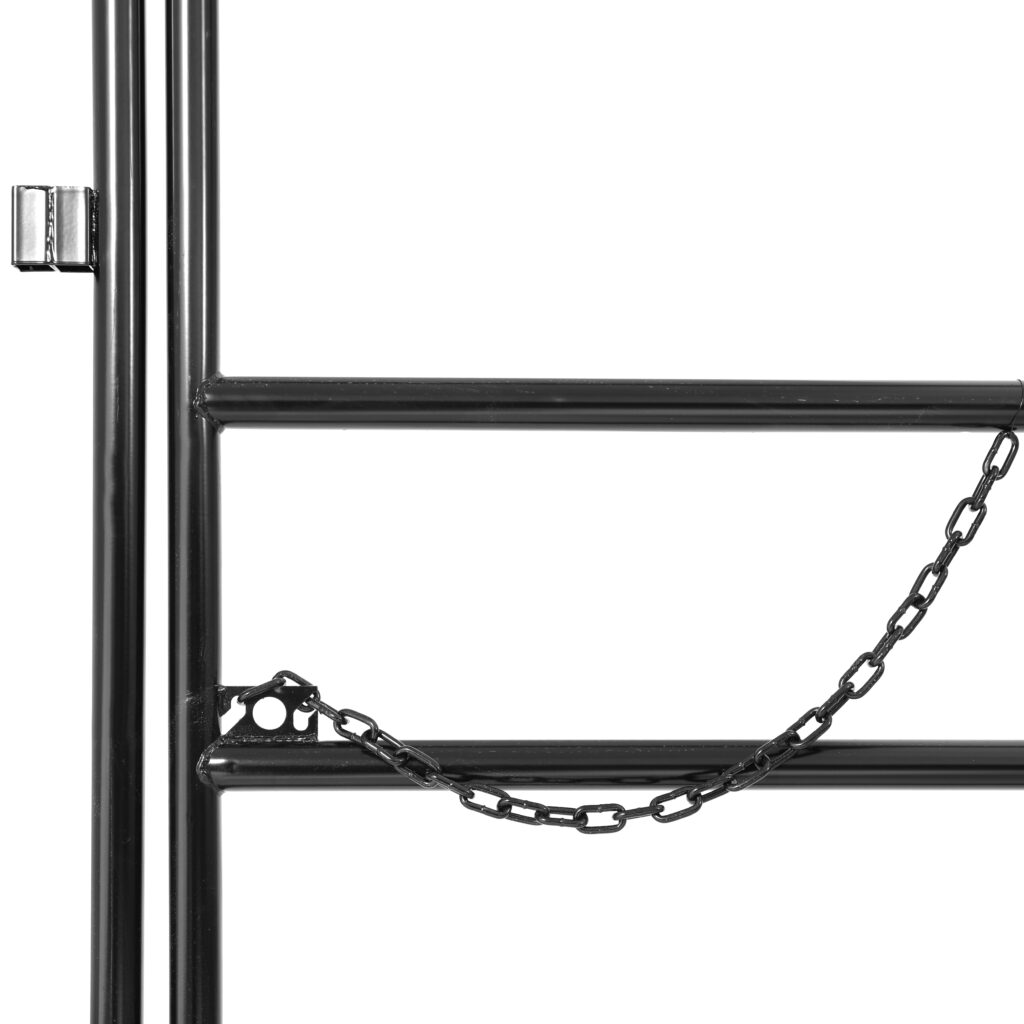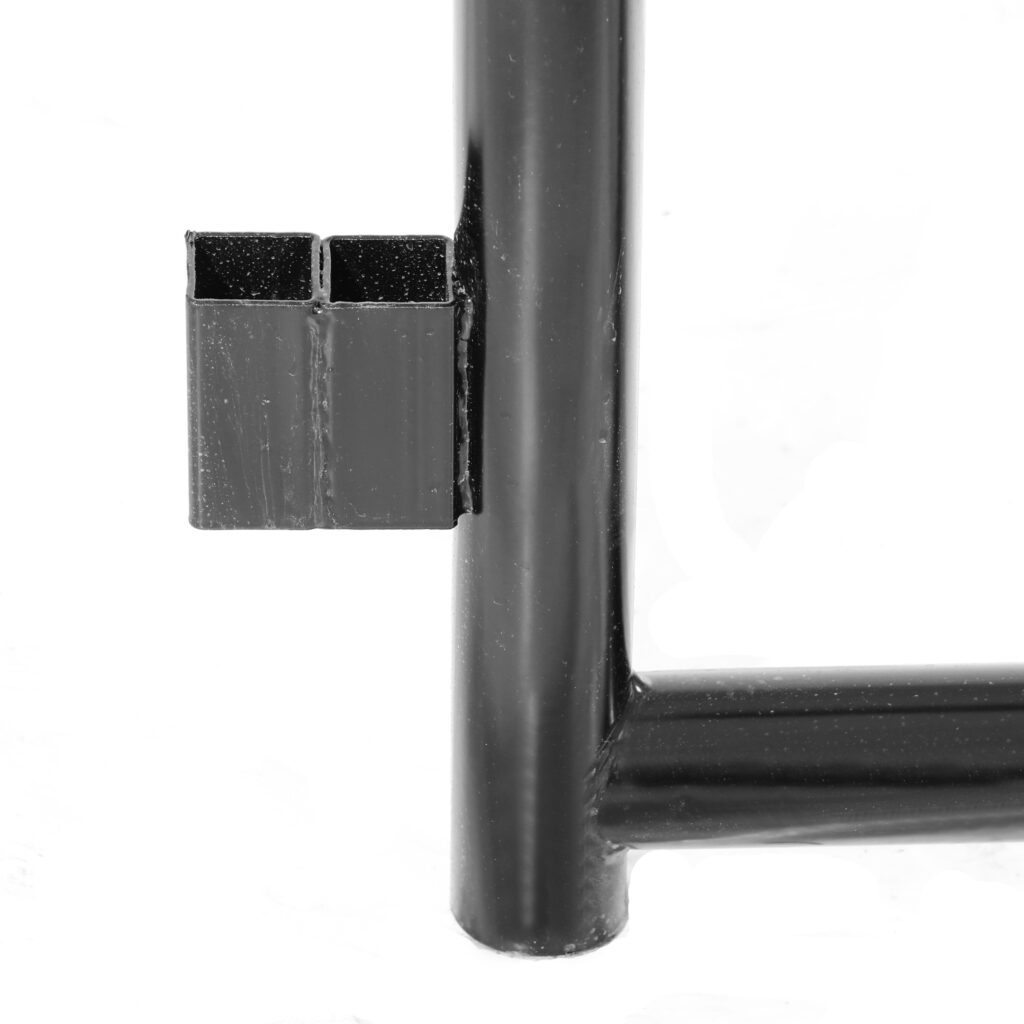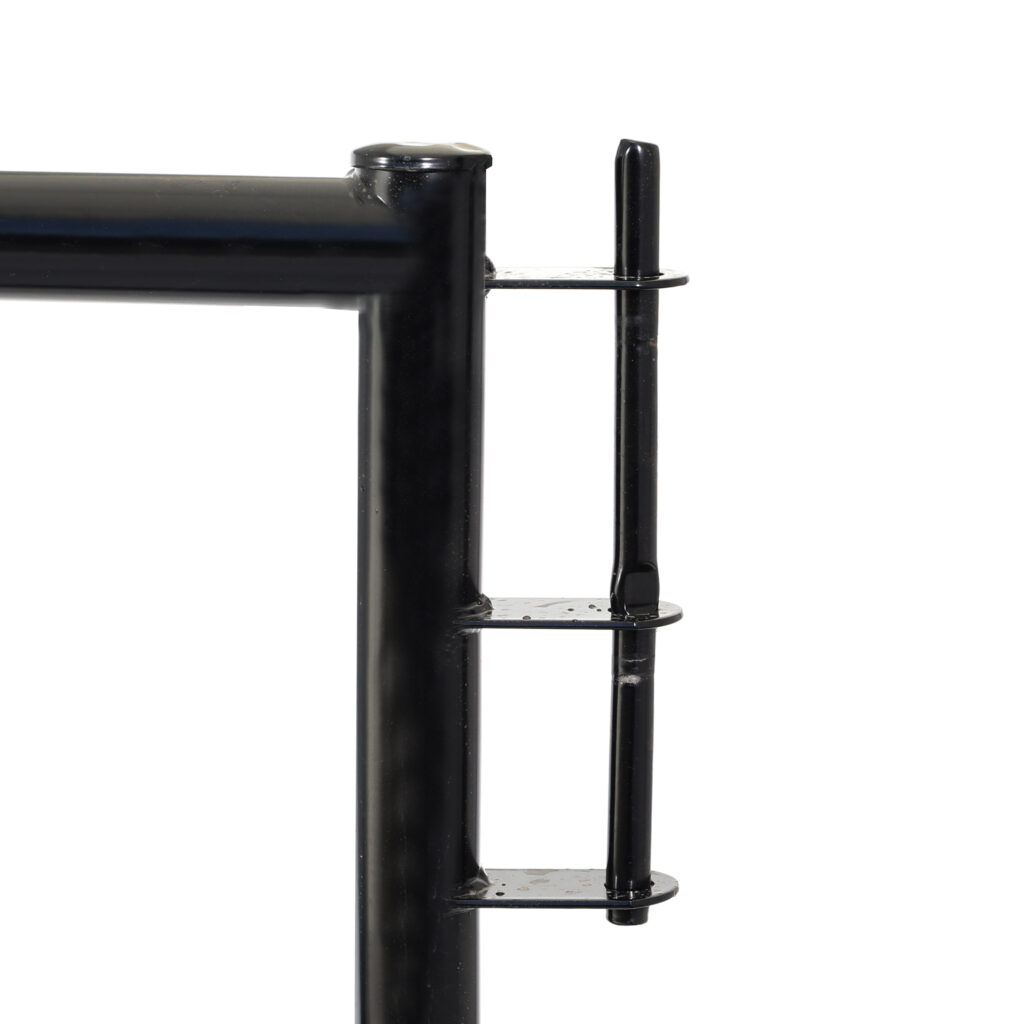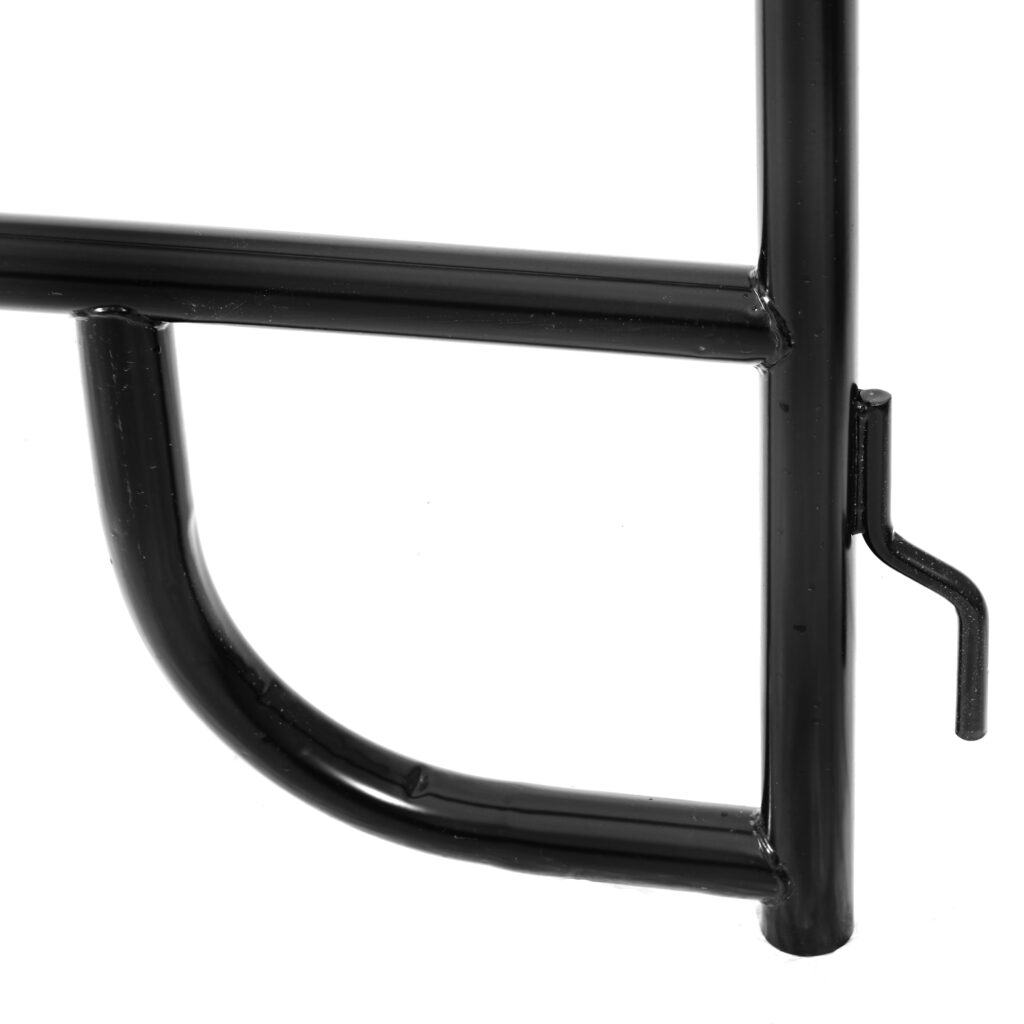 Product Details
Gate Height: 6′ 10″
Length: 10′
Material: Powder Coated Steel
Strength: Medium duty
Product Description
6′ 10″ high by 10′ long, medium duty, black. These panel gates pin together with the medium duty panels, for easy access to your pen and corral.
Medium duty walk-through panel gates are specifically designed to pin together with medium duty corral panels in order to create easier access to the pen and corral. This kind of walk-through livestock gate is 6′ 10″ high by 10′ long and is powder-coated black for added strength and durability.
Whether you would like to learn more about livestock gate prices or are looking to purchase livestock gate hinges and latches, we can help you find the perfect solutions for your unique needs. Get in touch with the farm fencing experts from Alaska Farm Supply today to find out if medium duty walk-through panel gates are the best option for your farm.
Medium Duty 10′ Walk-through Panel Gates (Stocked Product), $205