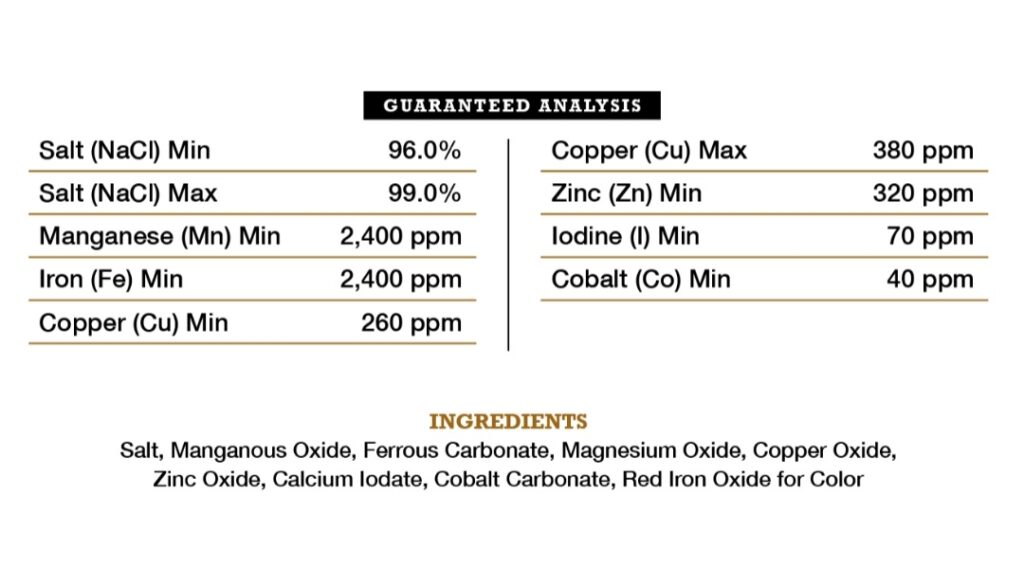 Product Description
Big 6® is one of our most popular trace mineralized salts. With the six core micro-minerals required for animal health – zinc, manganese, cobalt, copper, iodine and iron – it's the first choice for weight gain, feeding efficiencies and overall herd performance. For all classes of beef and dairy cattle, pigs and horses. These extremely weather-resistant pressed mineral blocks are high quality and have a superior reputation.
Feeding Directions: Offer consistently as free-choice with readily available fresh water. Caution: Do not feed to sheep – contains copper.
Features: Salt Min: 96%, Salt Max: 99%, Zinc Min: 320 ppm, Iron Min: 2400 ppm, Manganese Min: 2400 ppm, Copper Min: 260 ppm, Copper Max: 380 ppm, Iodine Min: 70 ppm and Cobalt Min: 40 ppm.
Discounts are available for bulk orders (min 2 pallets) and also full containers. Contact Alaska Farm Supply for more information. Feed contains all USDA certified ingredients and is USDA certified scaled.
American Stockman Big 6 Salt Block (Stocked Product), $23.50