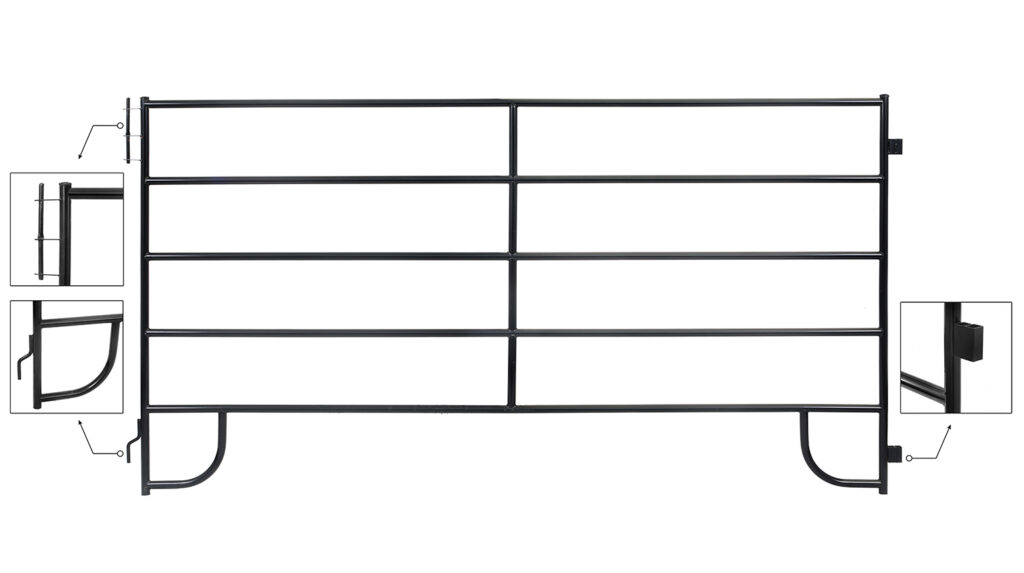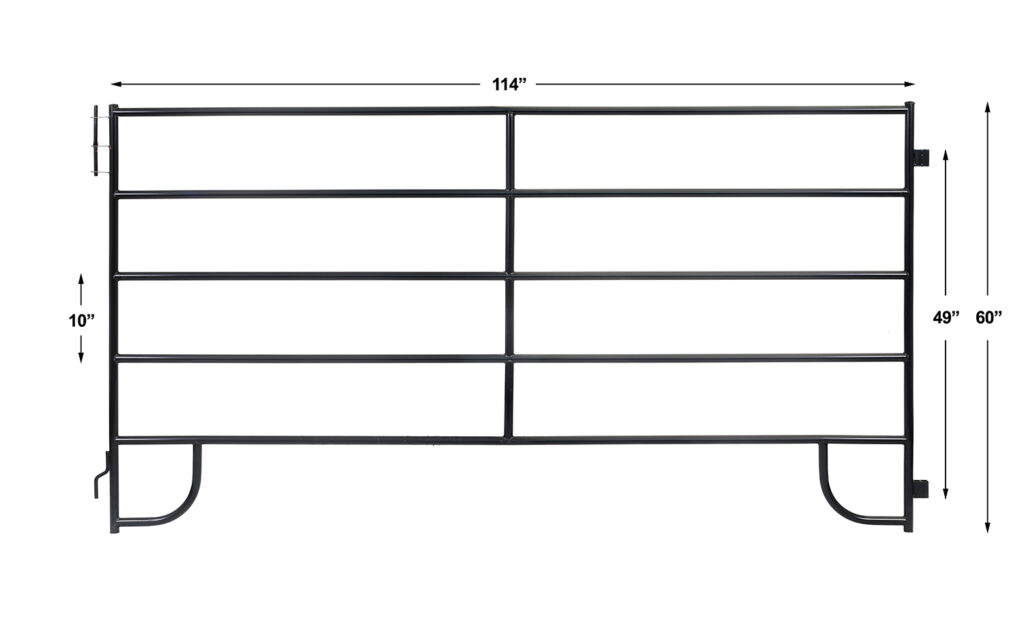 Product Details
Size: 5′ High
Length: 9.5′
Weight: 35 lbs
Material: Powder Coated Steel
Strength: 19 gauge
.
Product Description
9.5′ x 5′
Quick Connect Pin System
Powder Coated Steel
1 1/4″ Diameter
If you are looking for the best cattle corral panels for sale, our selection of light duty corral panels might be just what you are looking for. All of our light livestock panels are constructed from powder-coated steel and offer 19-gauge strength. Livestock corral panels also come with a quick connect pin system for easy installation.
Whether you are looking for pig corral panels, sheep corral panels, goat corral panels, cattle corral panels, or horse corral panels for sale, our light duty corral panel will help keep your livestock confined and safe from predators. To learn more about our light duty corral panel products, get in touch with the farm fencing experts from Alaska Farm Supply.
Light Duty 9'6″ Panel (Stocked Product), $115