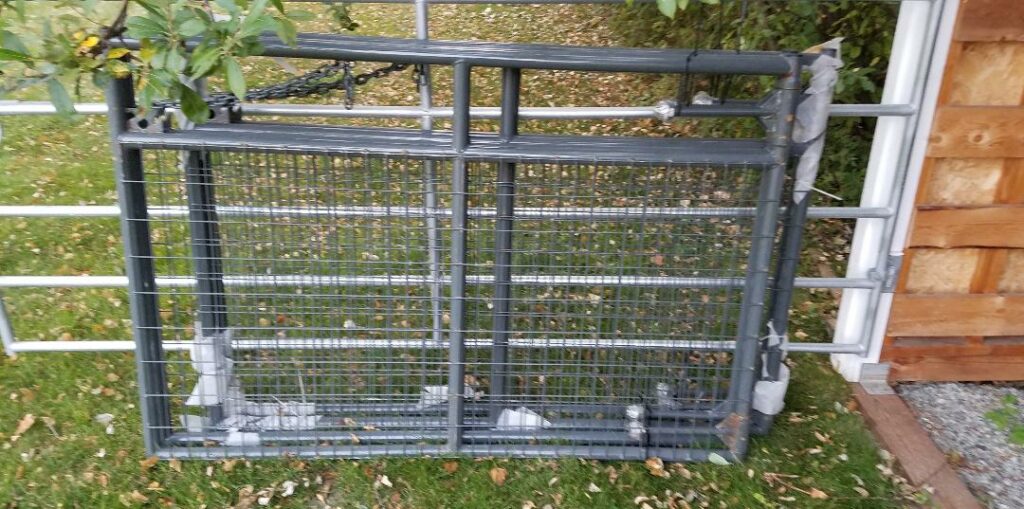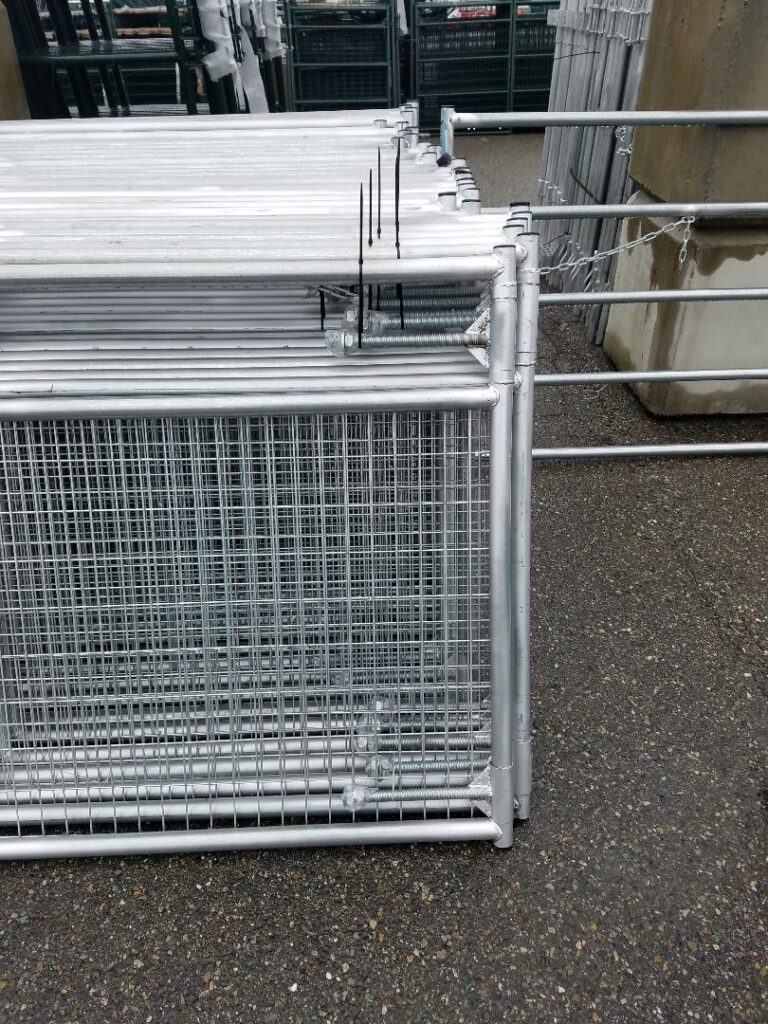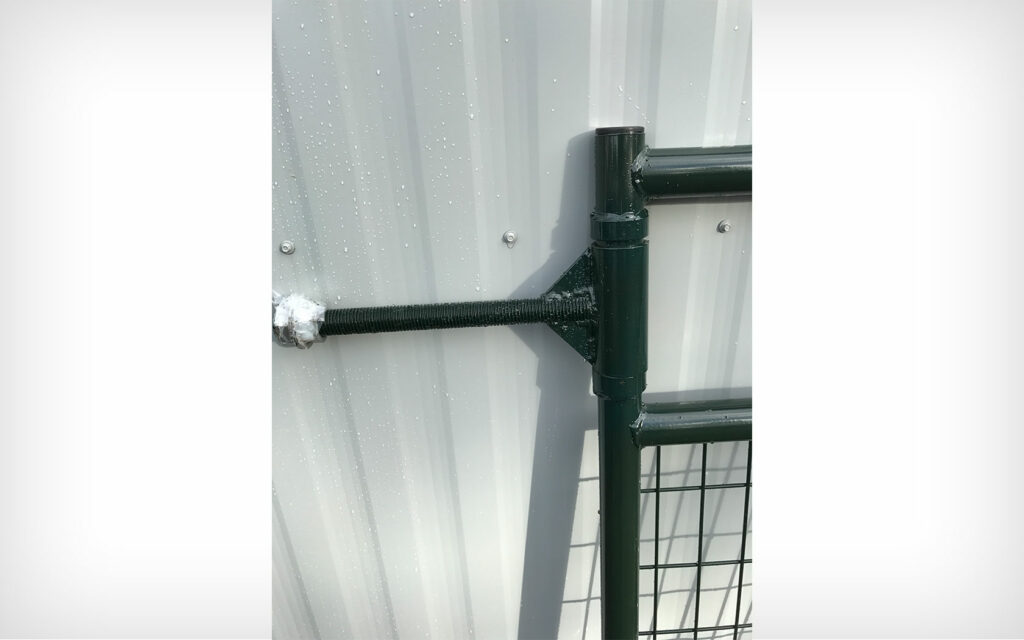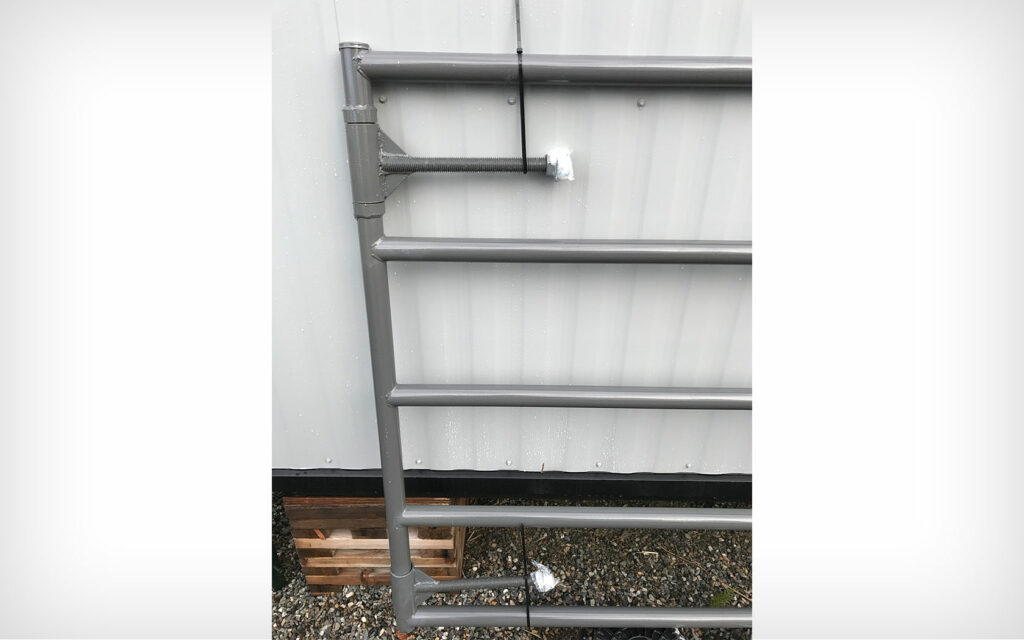 Product Details
Size Length: 4′, 6′, 8′, 10′, 12′, 14′, 16′ (hardware included)
All Gates 4′ High
Material: Black Powder Coated (All Gates) and Galvanized Steel option (16′ and 14′ gates only).
Strength: Medium Duty 17 Gauge
Product Description
1 5/8″ Diameter
4′ High
Pipe or Mesh Option
Color Options: Powder Coated Black (all sizes) or Galvanized Steel (14 and 16′ only)

4′ Pipe: Powder Coated – $95
6′ Pipe: Powder Coated – $109
8′ Pipe: Powder Coated – $125
10′ Pipe: Powder Coated – $145
12′ Pipe: Powder Coated – $175
14′ Pipe: Powder Coated – $189
16′ Pipe: Powder Coated – $209
—————————–
4′ Mesh: Powder Coated – $115
6′ Mesh: Powder Coated – $130
8′ Mesh: Powder Coated – $150
10′ Mesh: Powder Coated – $175
12′ Mesh: Powder Coated – $199
14′ Mesh: Powder Coated – $225
16′ Mesh: Power Coated – $255
If you are looking for high-quality farm gates for sale in Alaska or Western Canada Alaska Farm Supply offers a wide variety of farm gates in a range of different sizes. All of our metal farm gates are constructed with medium-duty 17-gauge steel and come complete with a black power-coat finish for added strength and durability. Our powder coated and galvanized farm gates are all 4′ high and are available in a selection of different lengths from 4′ to 16′.
To find out more about our farm gates, which are available in both pipe and mesh options, get in touch with the farm fencing experts from Alaska Farm Supply today. We would love to answer any questions you might have about our selection of steel farm gates, as well as to help you select the ideal farm gate hinges and latches for your property.
Galvanized in 14′ and 16′ is 10% more.
Driveway and Farm Gates in Mesh or Pipe (Stocked Products)