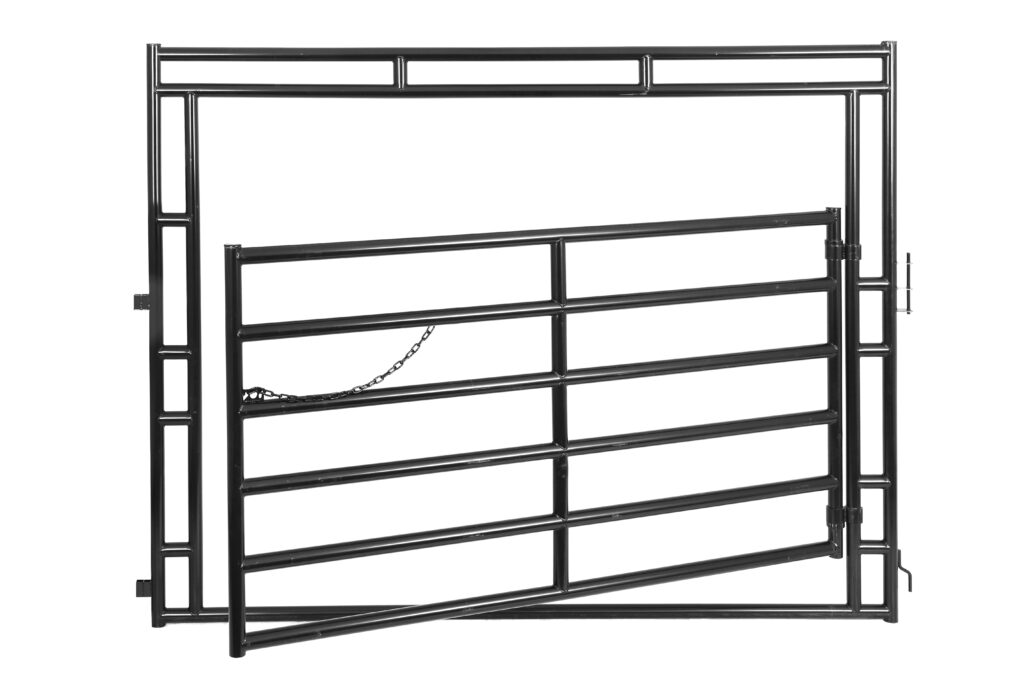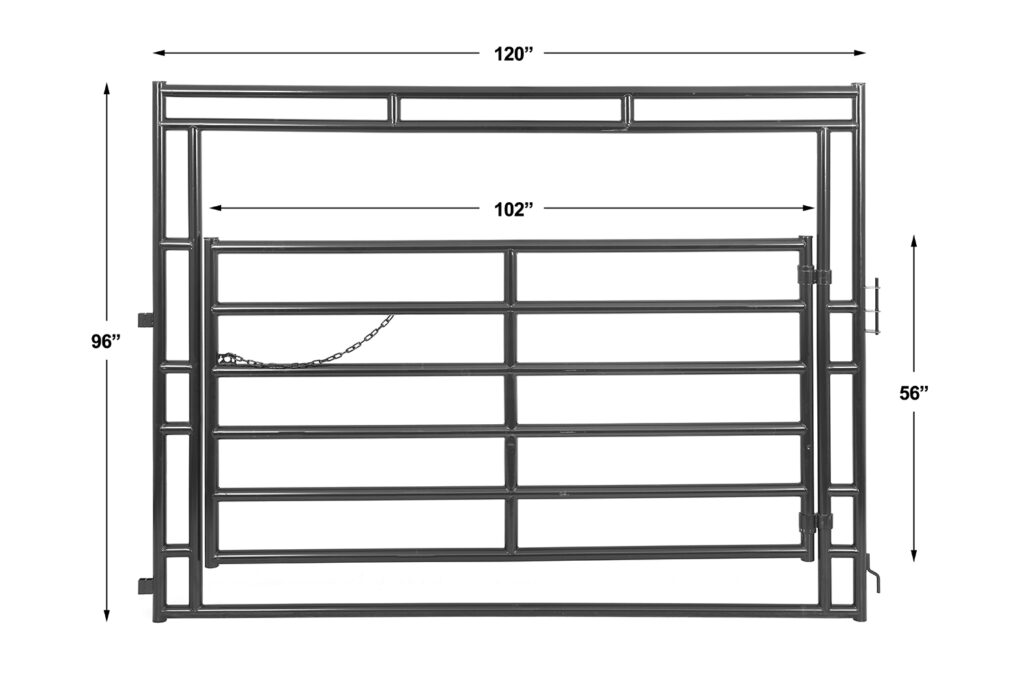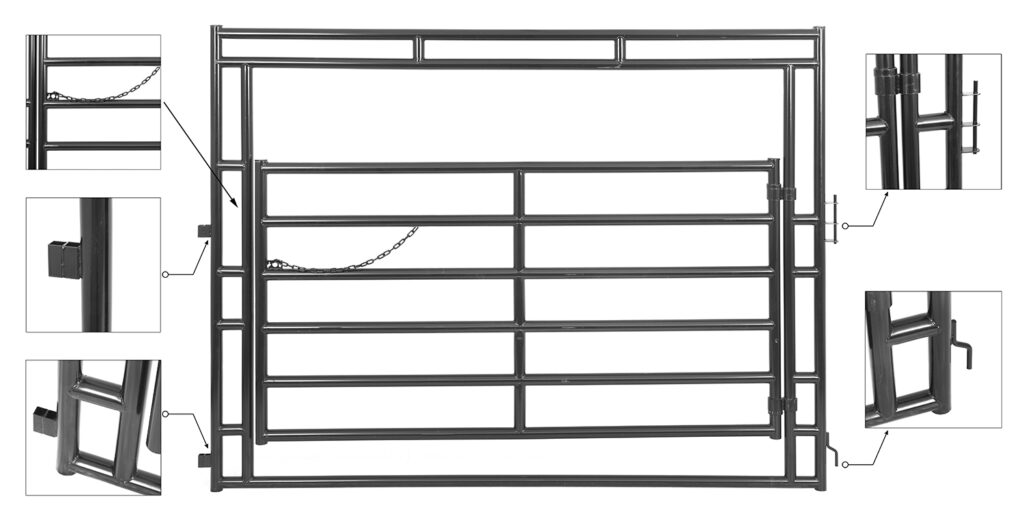 Product Details
Size: 8′ High
Length: 10′
Weight: 125lbs
Material: Powder Coated Steel
Strength: Extra Heavy Duty, 2 3/8″, 15 gauge
Product Description
Our Alaska Farm Supply Ride-Through Gates are the perfect solution for securely controlling access to livestock pens and other agricultural areas. Built with strength and durability in mind, these gates are designed to withstand harsh weather conditions and heavy use, ensuring it will last for years to come. Constructed from steel tubing, these gates are both strong and resistant to rust, making them ideal for use in outdoor environments. The gate's robust design also makes them perfect for handling large and heavy animals, such as large and pushy cattle and horses, ensuring their safety and preventing them from escaping.
Our Extra heavy-duty ride through panels are stronger, more durable and designed to pin together with extra heavy-duty corral panels in order to create easier access to the pen and safely contain very large livestock that push! This kind of livestock panel is 5′ high by 9.5′ long and is powder-coated black for added massive strength and durability. Now designed with a quick connect pin system and fully compatible with most other panels including our light and medium duty panels.
Whether you would like to learn more about livestock panel and gate prices or are looking to purchase livestock gate hinges and latches, we can help you find the perfect solutions for your unique needs. Get in touch with the farm fencing experts from Alaska Farm Supply today to find out if the extra heavy-duty panels and gates are the best option for your farm.
Extra Heavy Duty 10′ Ride Through Gates (Stocked Product), $399