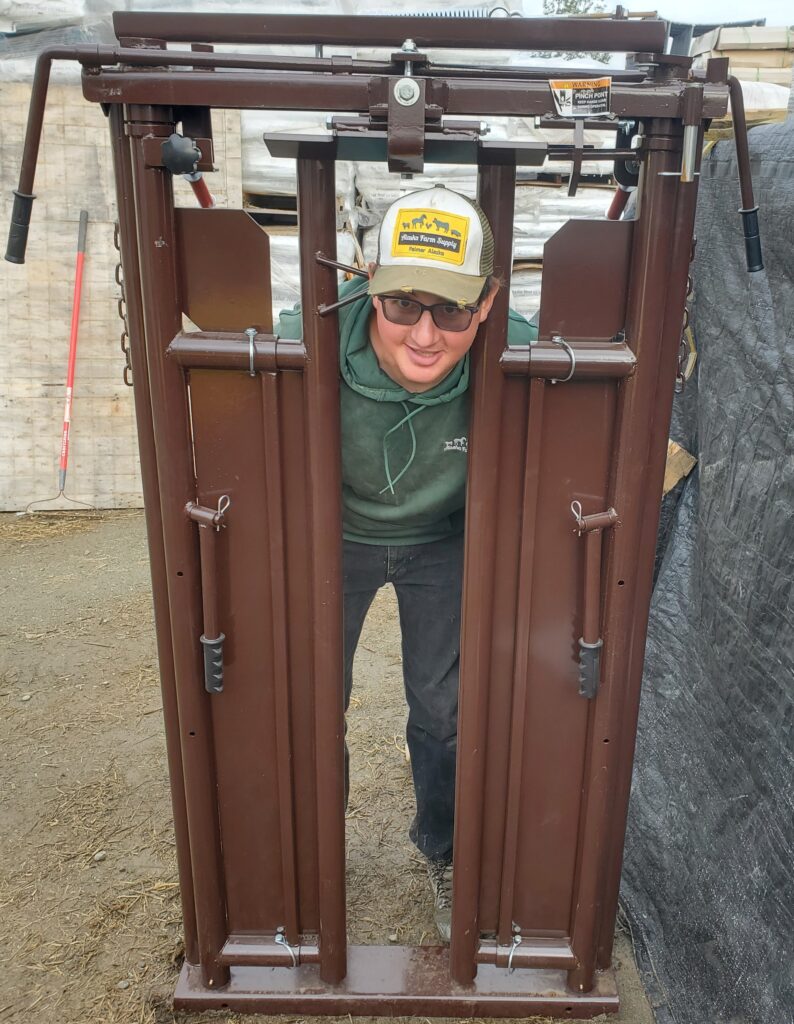 Product Description:
*Heavy duty self-locking headgate
*NEW Quick adjust neck space –
*NO pins to remove and realign
or lose
*New easy release mechanism
*Automatic reset
*Walk-through exit
*NEW Automatic self-return with
open exit lock
Our deluxe auto head gate is the same exact head gate that's in our deluxe squeeze chute and is specifically designed to let the cattle catch themselves when you are working with the animals by yourself. The auto head gate opens outward, allowing not only large bulls but also pregnant cows to leave the head gate out the front. This head gate is also spring loaded, so the auto doors will automatically be set to catch the next animal for processing. Works great for reindeer and other large game too!
If you would like to learn more about our cattle handling products, including our deluxe cattle squeeze chute with palpation chamber, get in touch with us today. The team of experts from Alaska Farm Supply would love to help you select the best cattle squeeze panel for your specific wants and needs.
Disclosure: Head gate does not come with Luke.
Deluxe Head Gate (Stocked Product), $995