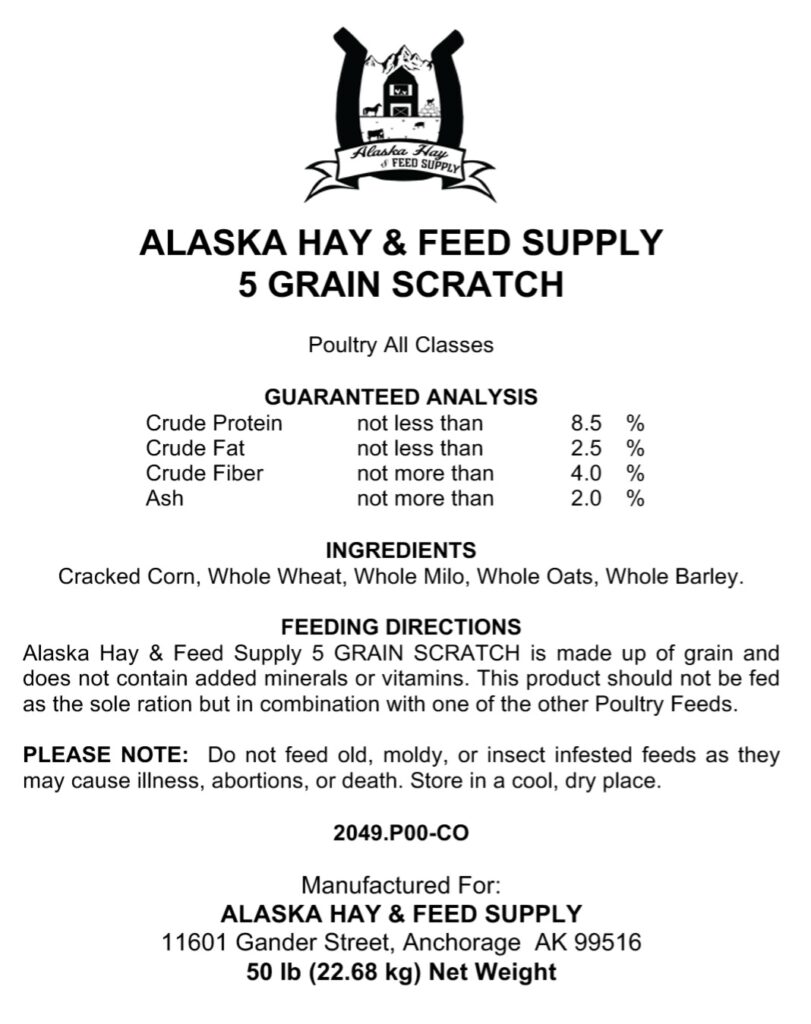 A unique blend of whole wheat, whole barley, whole oaks, cracked corn, and whole milo. This is not a complete feed but it can be used as a scatter on the ground for birds to eat in their natural environments.
Features: Protein: 8.5%, Fat: 2.5%, Fiber: 4%
Discounts are available for bulk orders (min 2 pallets) and also full containers. Contact Alaska Farm Supply for more information. Feed contains all USDA certified ingredients and is USDA certified scaled.
5 Grain Scratch (Stocked Product), $25.50