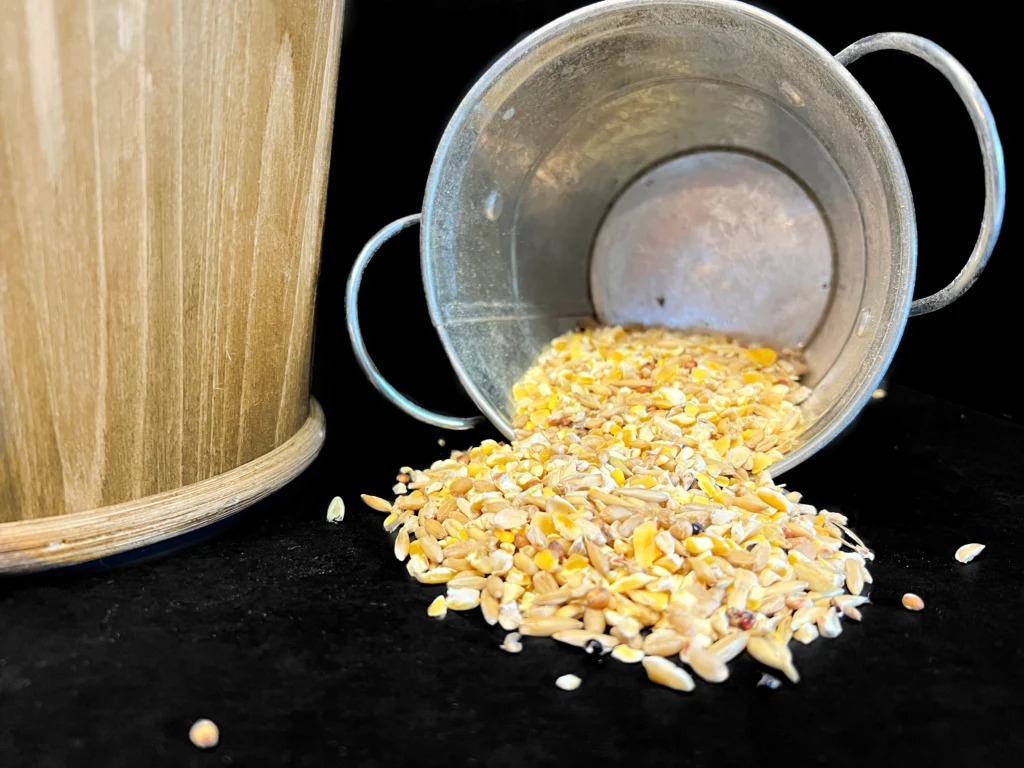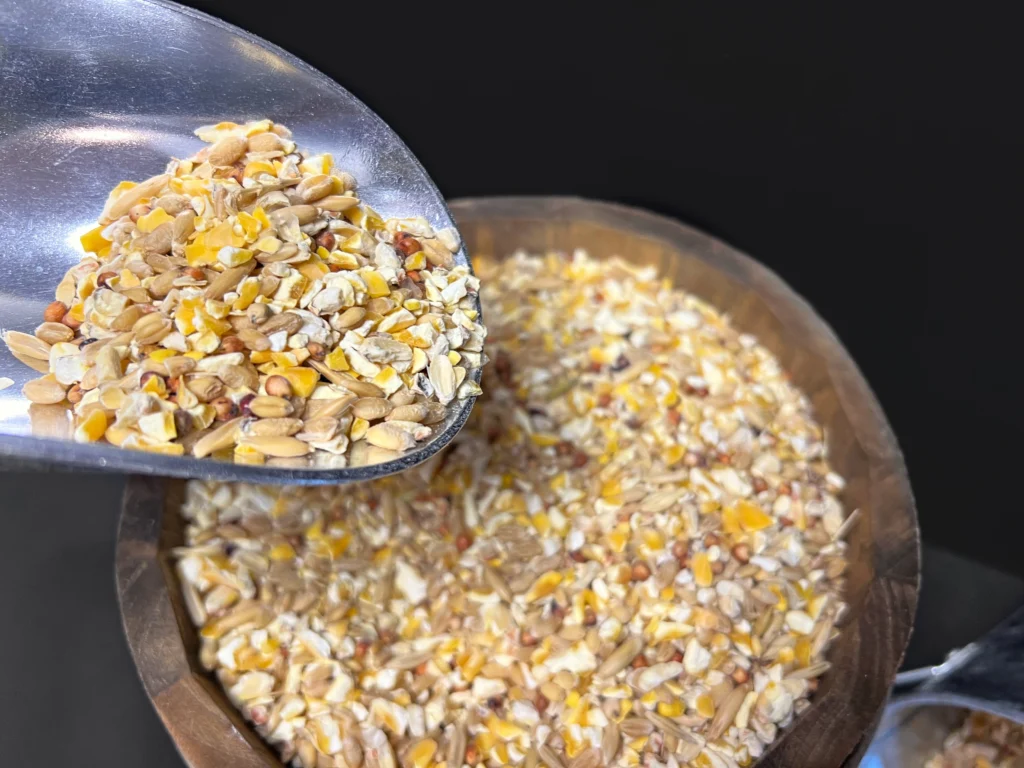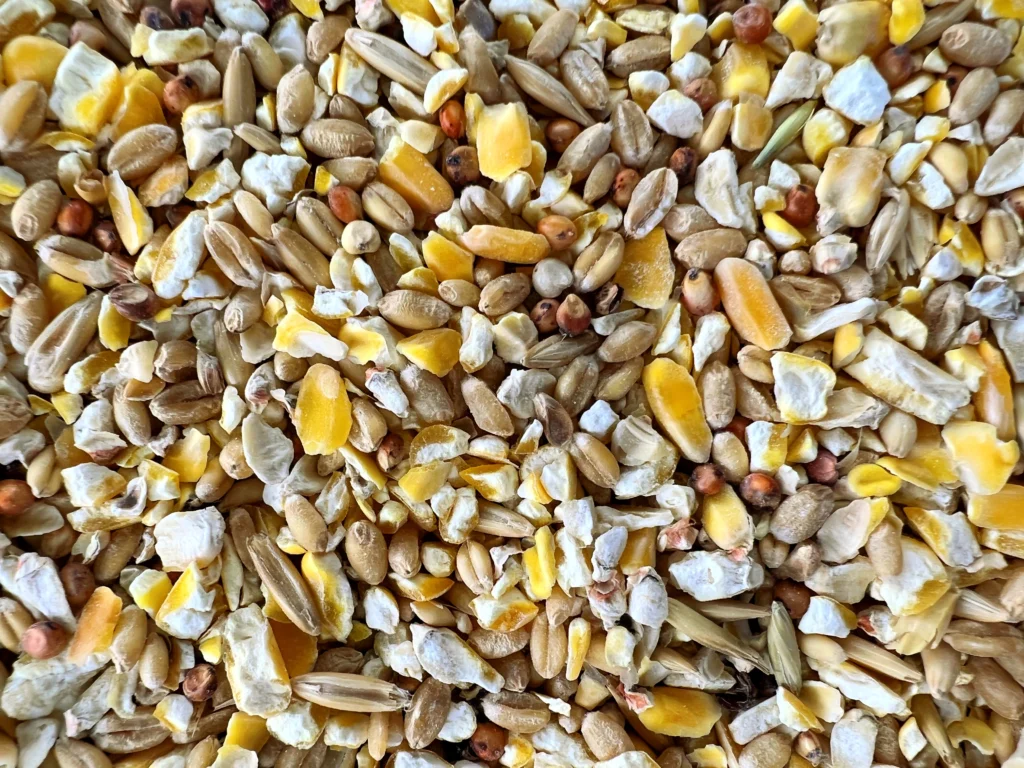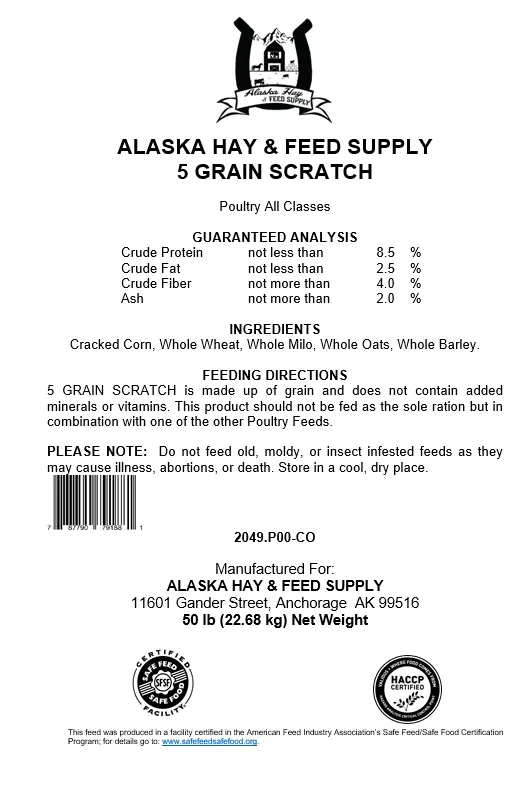 Looking for a high-quality scratch feed for your poultry? Our House Brand 5 Grain Scratch is a unique blend of corn, wheat, barley, milo, and oats, providing a variety of nutrients to support the health and well-being of your birds.
Poultry scratch feed is designed to be used as the grain portion of poultry rations, so it should be fed in combination with other poultry feeds and not as the sole ration. Be sure to provide chick-sized grit and fresh, clean water at all times to ensure that your birds are getting all the nutrients they need.
Our House Brand 5 Grain Scratch comes in a convenient 50 lb bag, making it easy to stock up and ensure that your birds always have access to a tasty, nutritious scratch feed. Order now and give your birds the best!"
Discounts are available for bulk orders (min 2 pallets) and also full containers. Contact Alaska Farm Supply for more information. Feed contains all certified ingredients and is certified scaled.
5 Grain Scratch (Stocked Product), $26.50