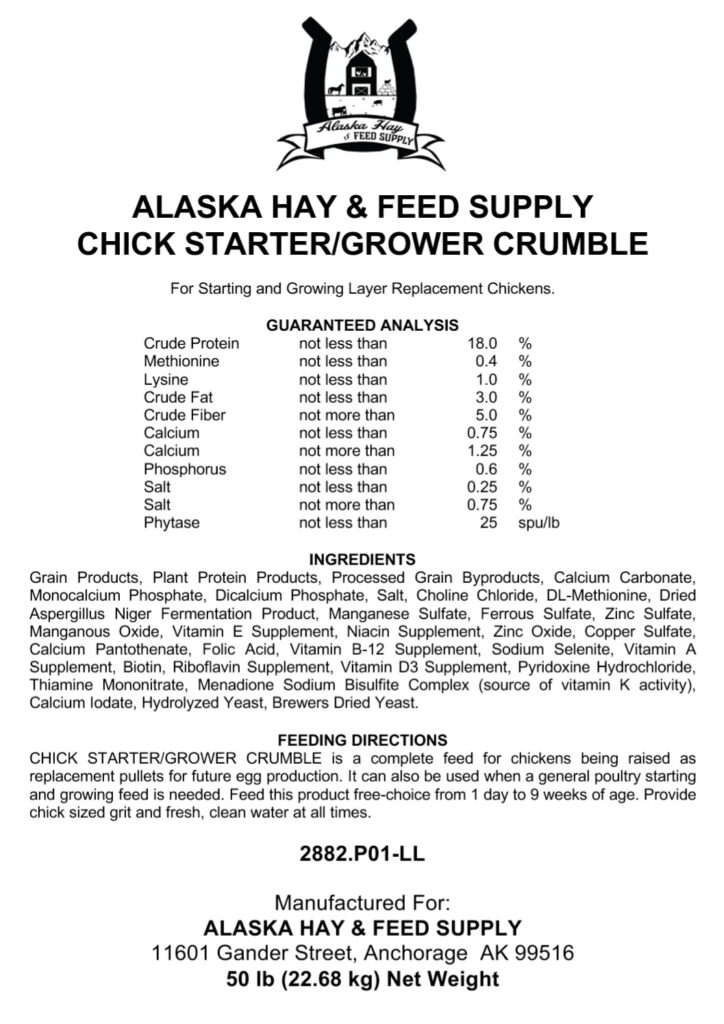 Greatness starts on day one. Our House Brand chicken feed helps your chicks develop into happy hens. Our feed gives your chicks a strong start and enhances early hen development. Raise chicks from day one to (10 weeks) with feed that supports their digestive health and immune function and offers all the required nutrients chicks need to grow healthy and strong.
*Prebiotics and Probiotics – Supports immune and digestive health.
*A Complete and balanced recipe with the optimal combination of all the required nutrients chicks need to grow at a proper pace.
*Essential amino acids – The feed contains 18% protein.
Discounts are available for bulk orders (min 2 pallets) and also full containers. Contact Alaska Farm Supply for more information. Feed contains all USDA certified ingredients and is USDA certified scaled.
Chick Starter/Grower Crumble (Stocked Product), $28