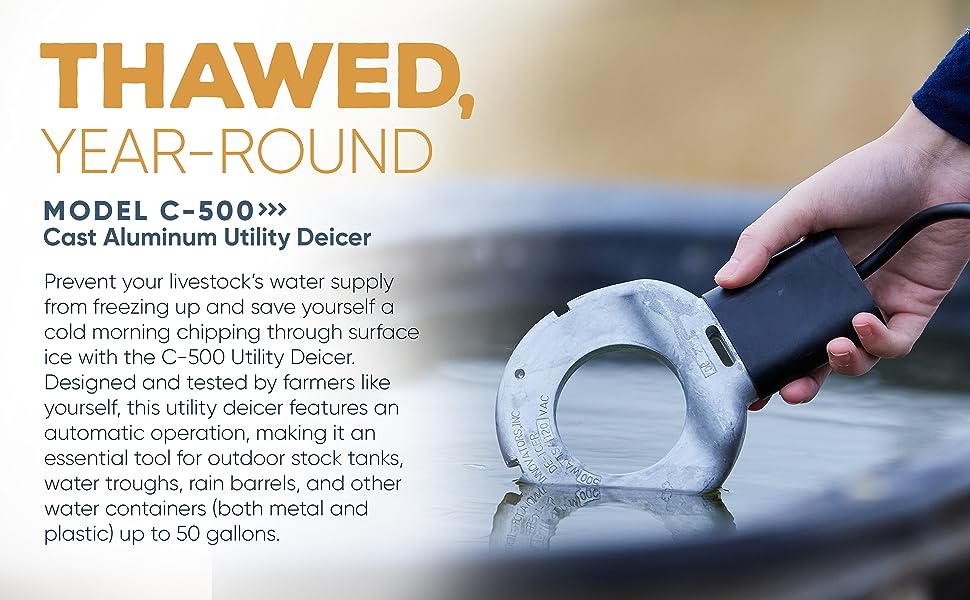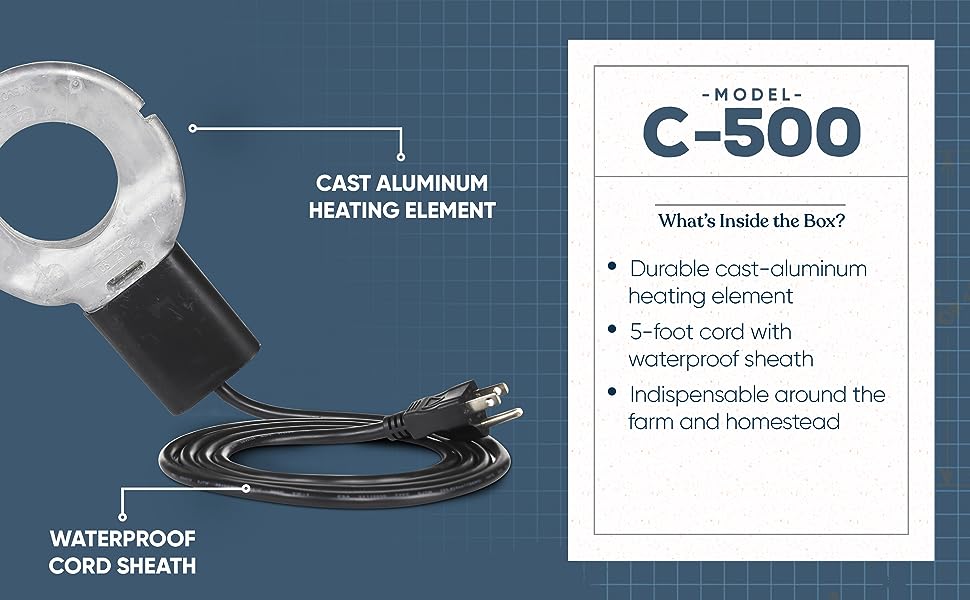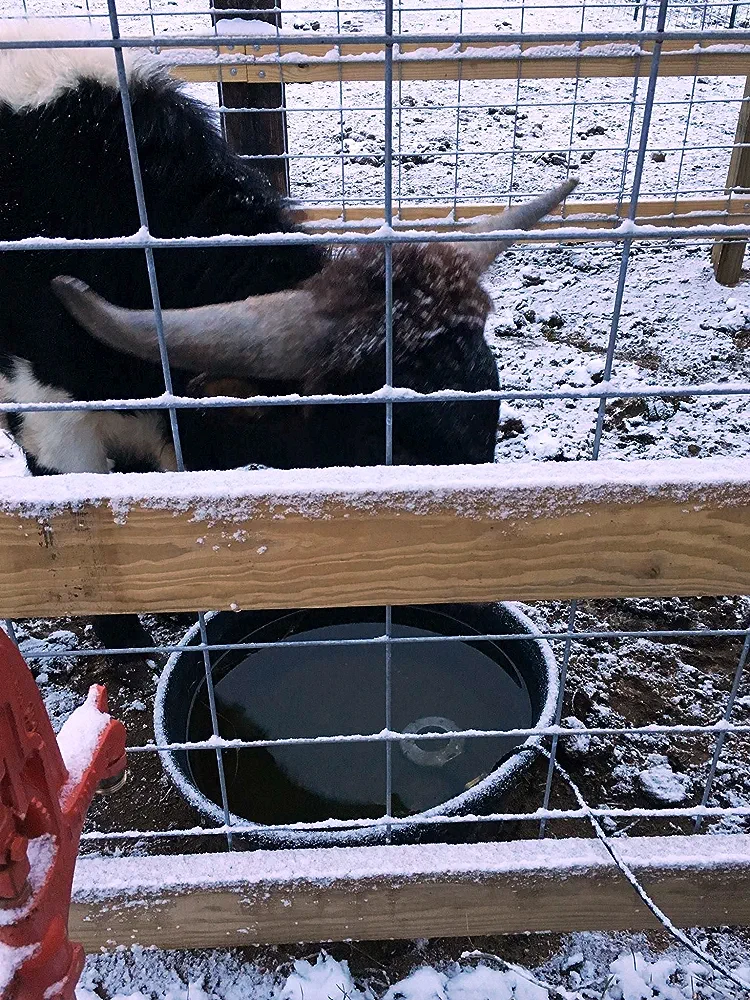 Product Details
Built-in thermostatic control automatically turns on when needed and switches off when temperatures rise above freezing. The heater is safe for use in plastic containers as well as metal.
500-watt and 250- watt heater is crafted from rugged cast aluminum with a waterproof cord, designed to last season after season and not just a single winter
Despite its small size, the deicer easily thaws containers up to 50 gallons (500 watt) and 25 gallon (250 watt). Cattle stock tanks, horse water troughs, and rain barrels are all kept unfrozen and flowing no matter how chilly the ambient temperature
Available in both 500 & 250 watt options.
Premium Utility De-icer (Stocked Products), $51