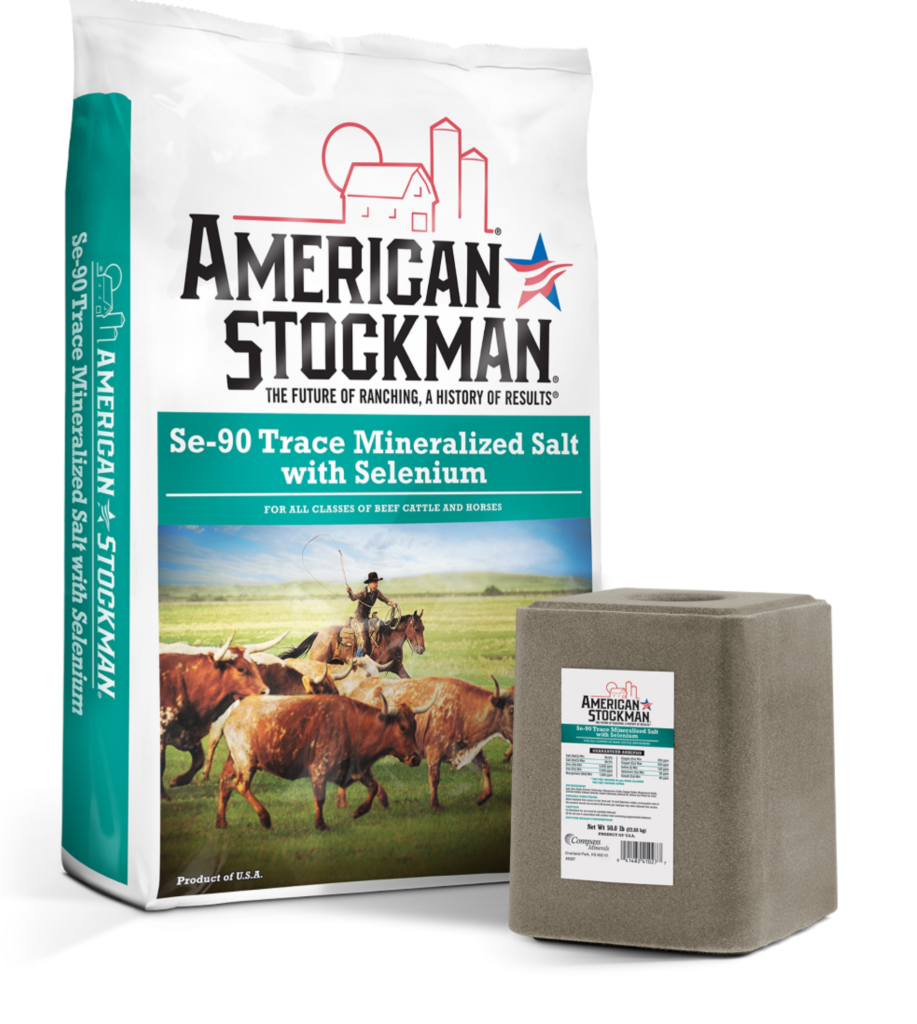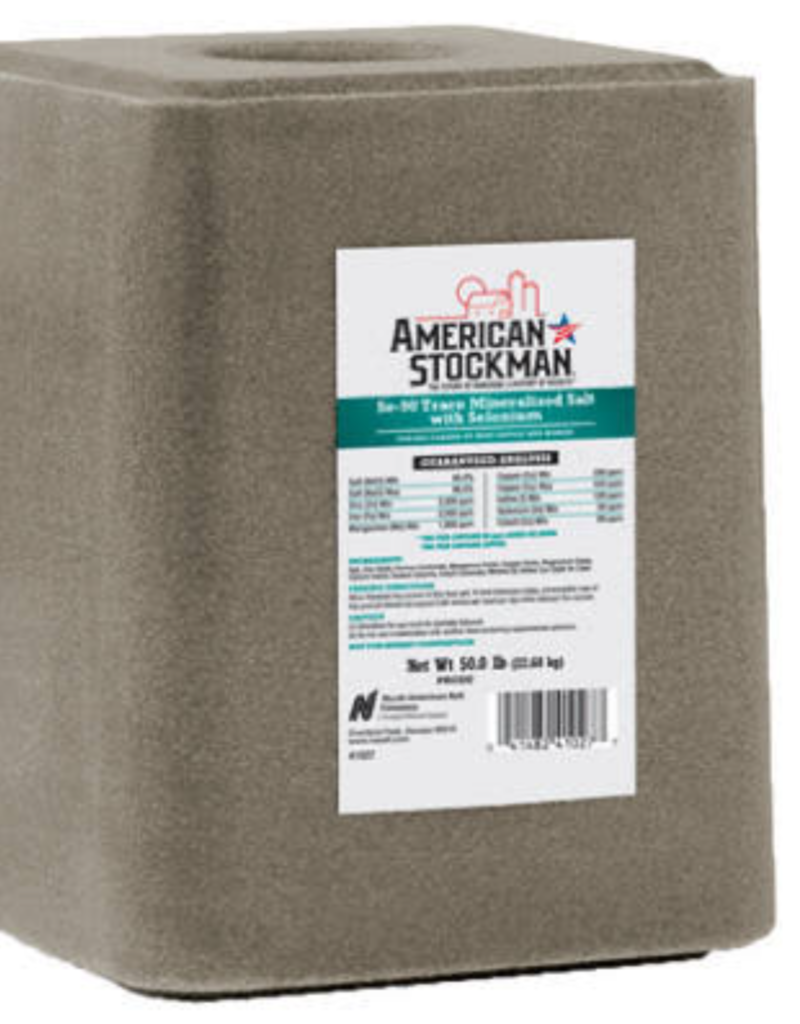 American Stockman Selenium Block is a 50lb block specially formulated to meet the needs of selenium-deficient cattle. Selenium is a recognized antioxidant with a similar effect to Vitamin E.
Features:
Salt Min: 95%
Salt Max: 98.5%
Zinc Min: 3500 ppm
Iron Min: 2000 ppm
Manganese Min: 1800 ppm
Copper Min: 280 ppm
Copper Max: 420 ppm
Iodine Min: 100 ppm
Selenium Min: 90 ppm
Cobalt Min: 60 ppm
Discounts are available for bulk orders (min 2 pallets) and also full containers. Contact Alaska Farm Supply for more information. Feed contains all USDA certified ingredients and is USDA certified scaled.
American Stockman Selenium Blocks (Stocked Product), $20