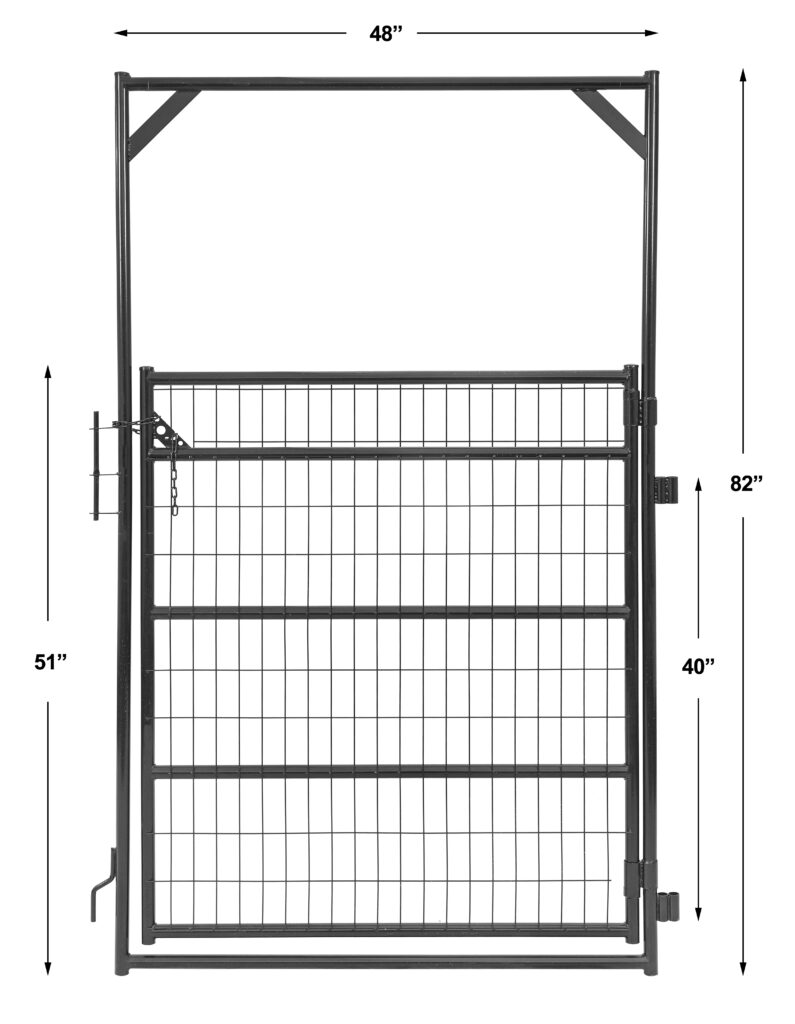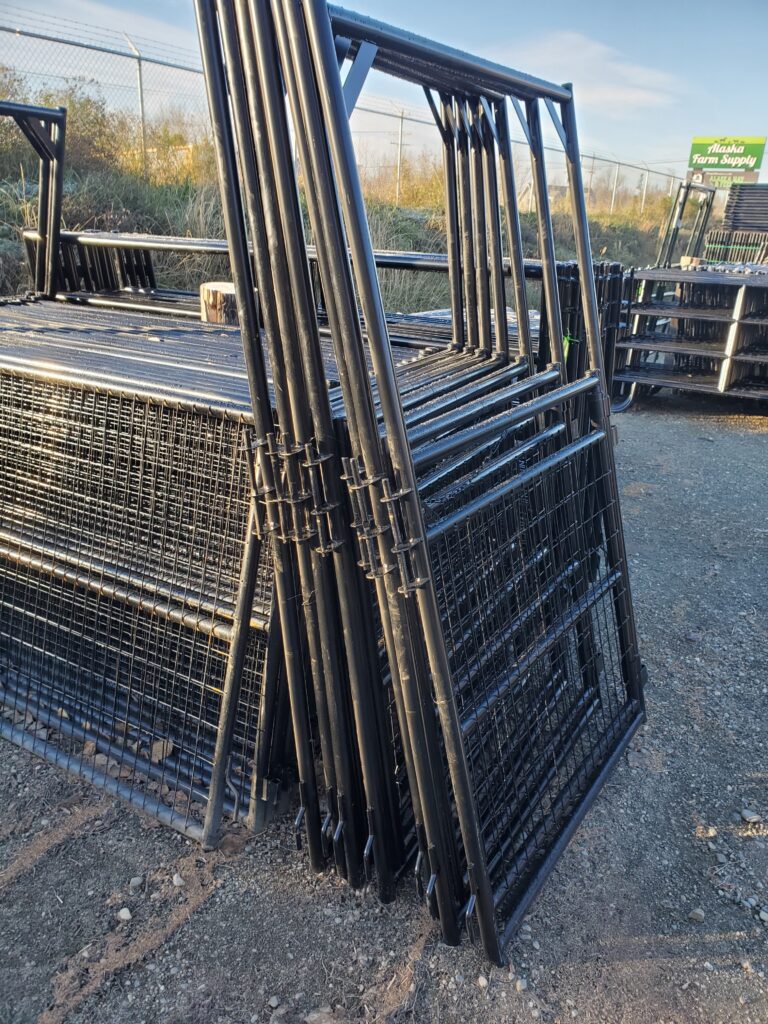 Product Details (Frame Gate)
Size: 6′ 10″ High
Length: 4"
Weight: 45 lbs
Material: 1 5/8″ Powered Coated Steel
Strength: 18 Gauge Quick Connect Pin System Compatible with our Heavy Duty Mesh panels.
Product Description
4′ heavy duty mesh frame gates are designed to provide easy access to livestock pens and corrals. This type of heavy duty mesh gate can also be easily attached to our heavy duty mesh panels as well as a variety of different fence panels, allowing for easy set up and take down in the event that the panels and gate need to be moved to a different location.
If you would like to learn more about 4′ heavy duty mesh gates or about the other types of fence panels and gates that we have for sale, get in touch with us today. The team of farm fencing experts from Alaska Farm Supply can help you select the best panels and gates for your specific needs.
HD Mesh Panel Gate: 7′ 5″ long, 4′ high, $189
Heavy Duty Mesh 4′ Frame & 7′ Panel Gate (Stocked Product), $179 & $189