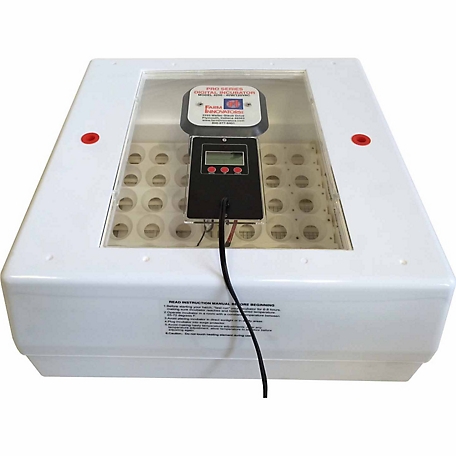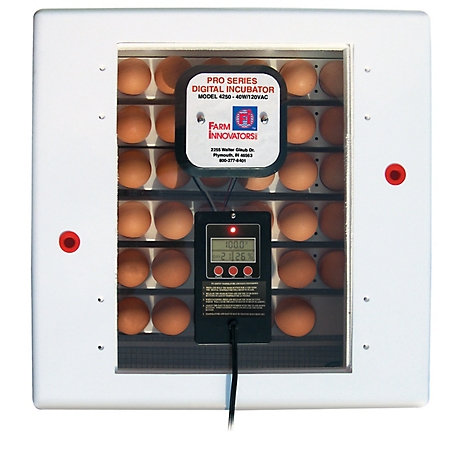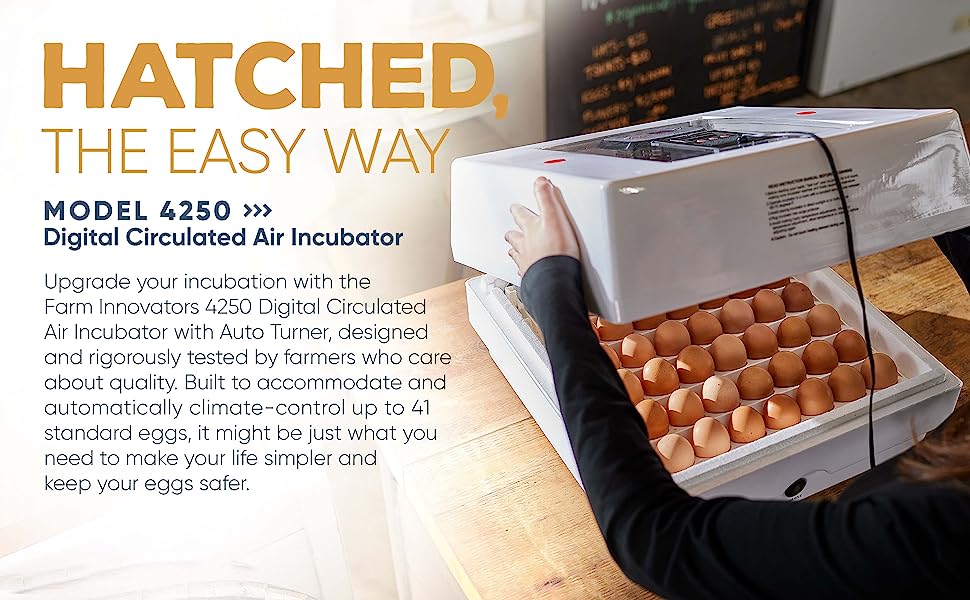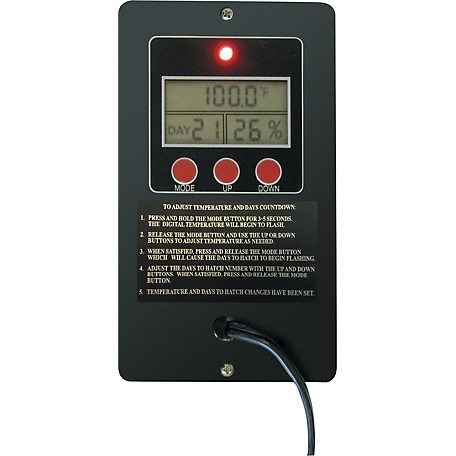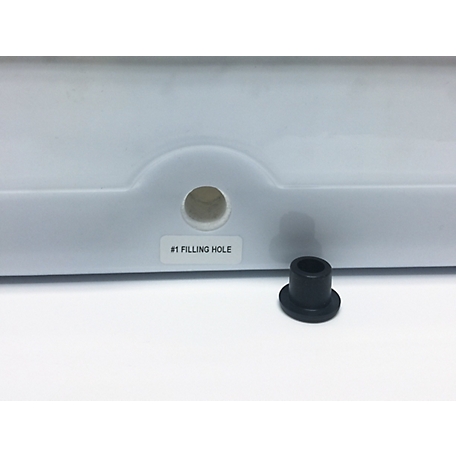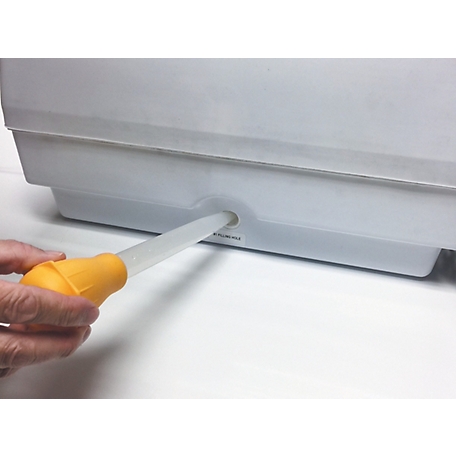 ---
Product Details
Farm Innovators Pro Series 41 egg Circulated Air Incubator with Automatic Egg Turner has everything you need for a successful hatch, including an egg incubator automatic turner and chicken egg incubator candler. EZ-Fill water channels let you add water to the egg incubator without removing the lid. The easy-to-read LCD display shows temperature, humidity, and days to hatch – preset at 21 days and adjustable for a variety of eggs.
Digital display shows temperature, humidity & days to hatch
EZ fill water channels allow you to add water without removing the lid
Heats to factory pre-set temperature of 100 degrees F
Large picture window for complete and unobstructed views within the egg incubator; measures 9-1/2″ x 3-1/2″
Plastic outer shell helps to protect the incubator and allows you to make notes using dry erase marker
Integrated fan kit pulls in fresh air and circulates warm air throughout the incubator to stabilize temperatures and improve hatching
Includes egg incubator automatic turner to rotate eggs from side to side every 4 hours; eliminates manual turning
Large chicken egg incubator with deep bottom tray accommodates numerous large eggs too (duck, goose & turkey)
Includes free egg candler to monitor the development progress of eggs & also a probe thermometer
Fast and accurate, heating to factory pre-set temperature of 100 degrees F within minutes
Easy to clean
Solid state circuitry for long-lasting and reliable temperature setting
Built-in hygrometer to measure both internal temperature and relative humidity
Red indicator light to show when the heater is operating
Easily accommodates up to 4 dozen eggs
Great for educational purposes too!
Pro Series Circulated Air Incubator with Automatic Turner (Stocked Product), $159