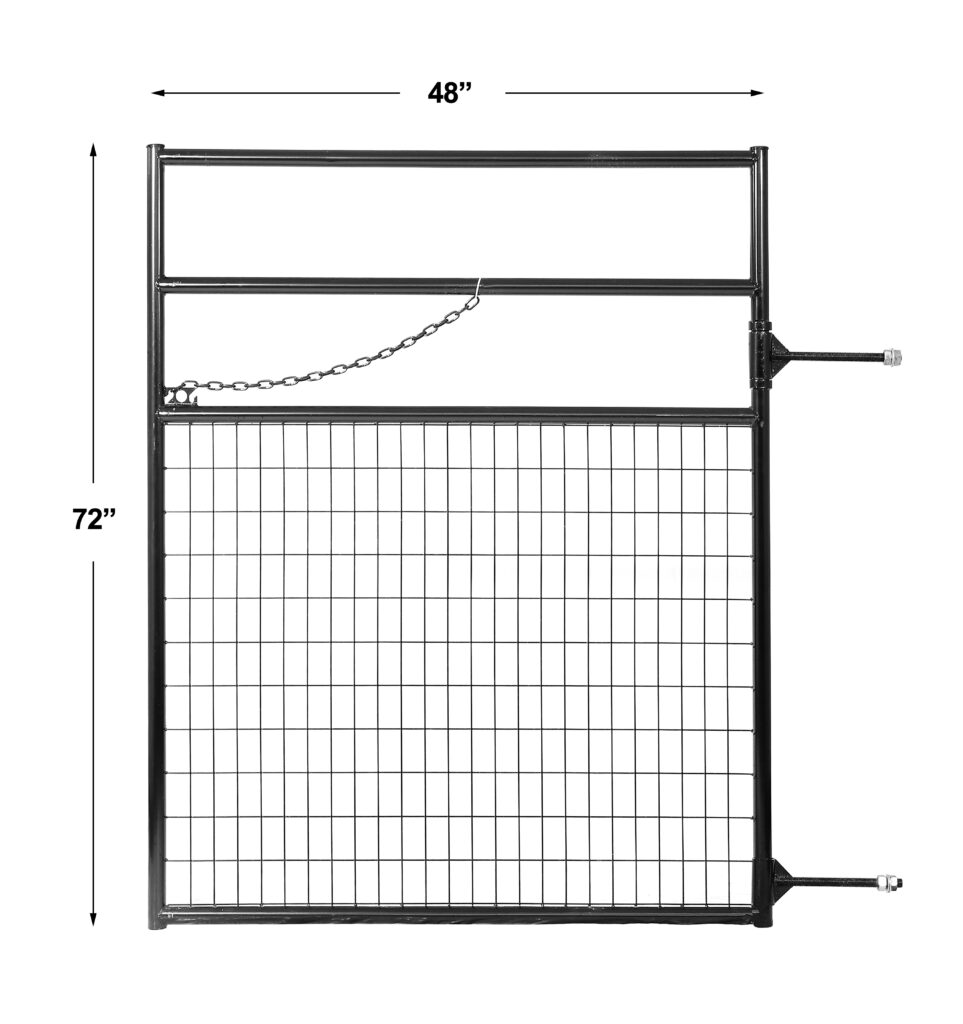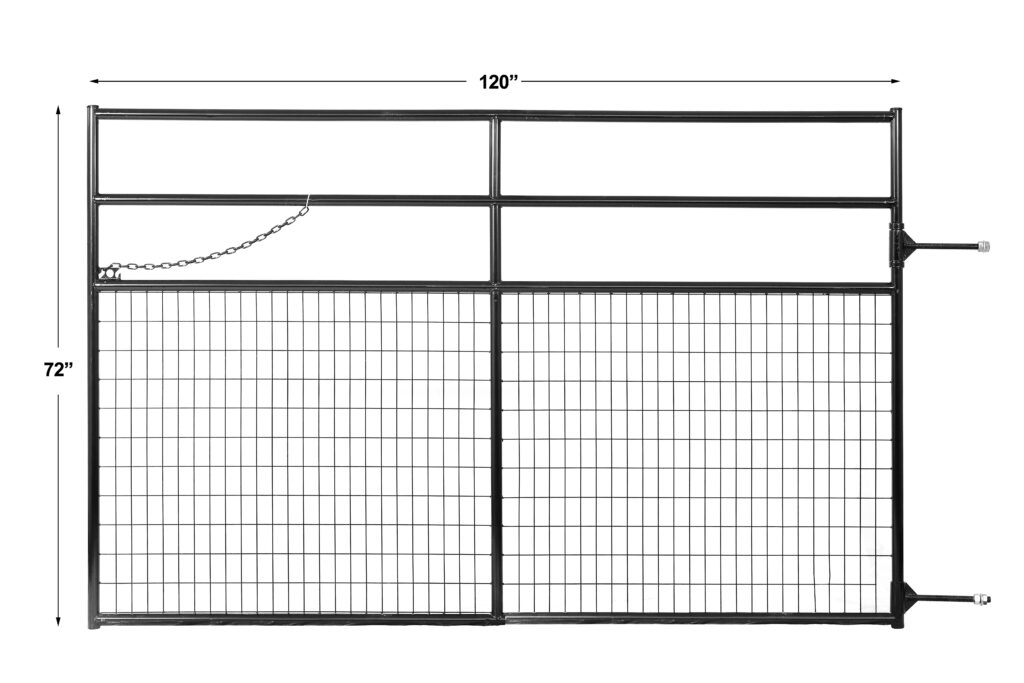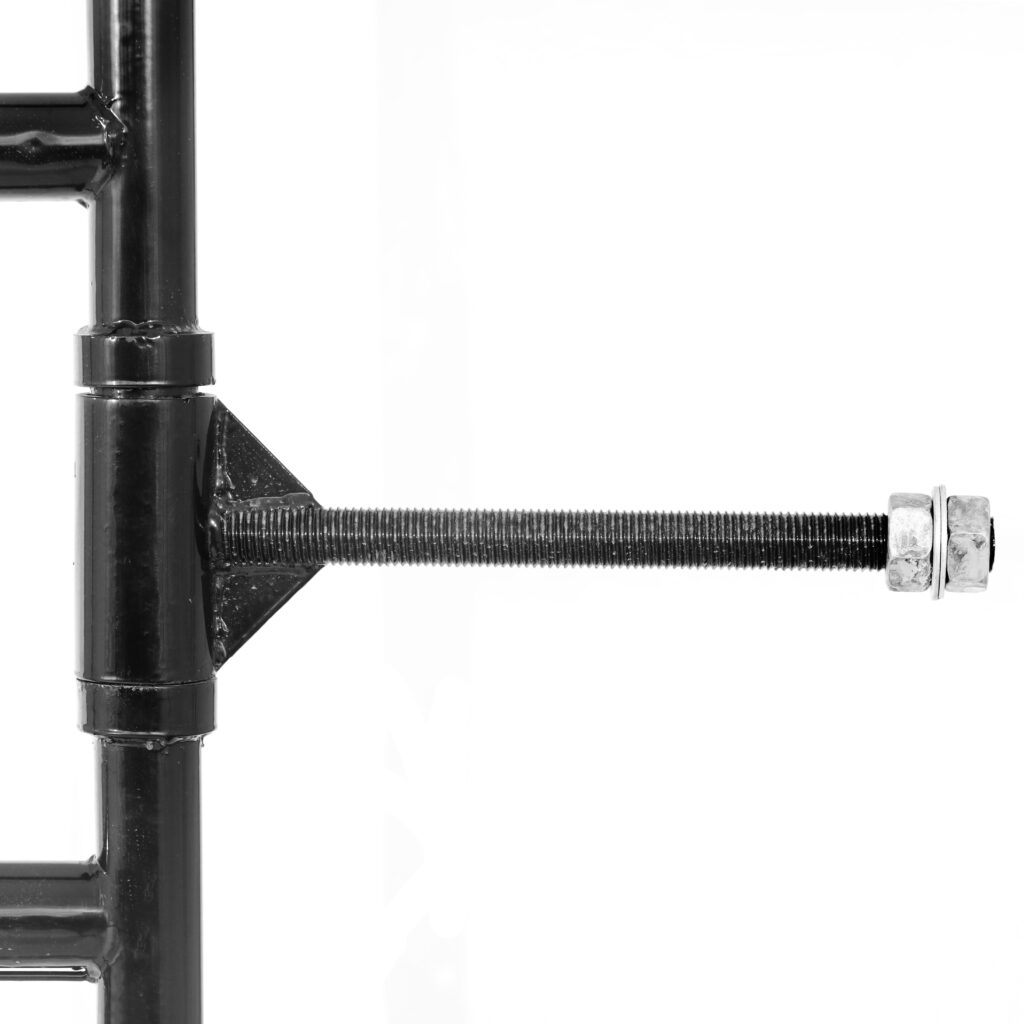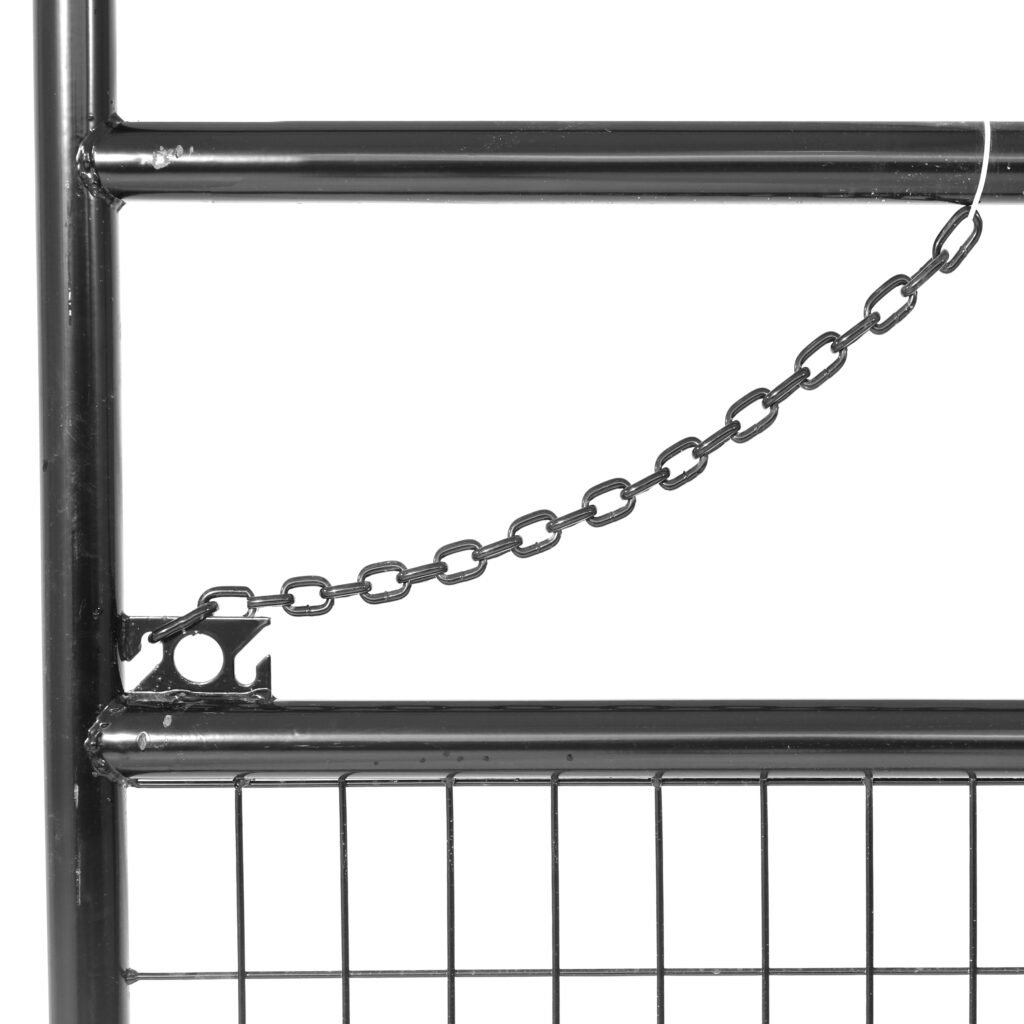 • 4' and 10' Lengths
• 6' High
• 1 5/8" Diameter
• Black Powder Coated Steel
If you are looking for high-quality moose gates for sale in Alaska, Alaska Farm Supply offers a wide variety of farm gates in a range of different sizes. All of our steel farm gates are constructed with medium-duty 17-gauge steel and come complete with a new and improved black power-coat finish for added strength and durability!
Best to install 1.5′ to 2′ off the ground in support of snow & ice build up and to provide 7.5 to 8′ total height. A perfect pair with our moose protection 7.5′ fence and 7.5′ by 10′ panels.
*Most Customers use a 1 1/4″ to 1 1/2″ drill bit to install hinges*
4′ & 10′ Moose Gates (Stocked Product), $196 & $264