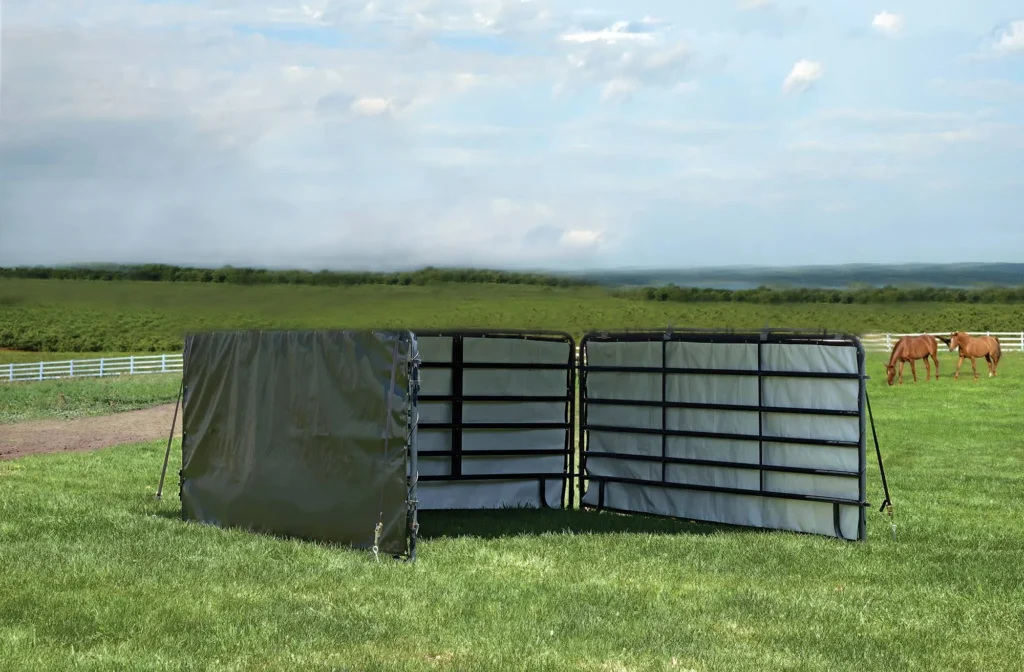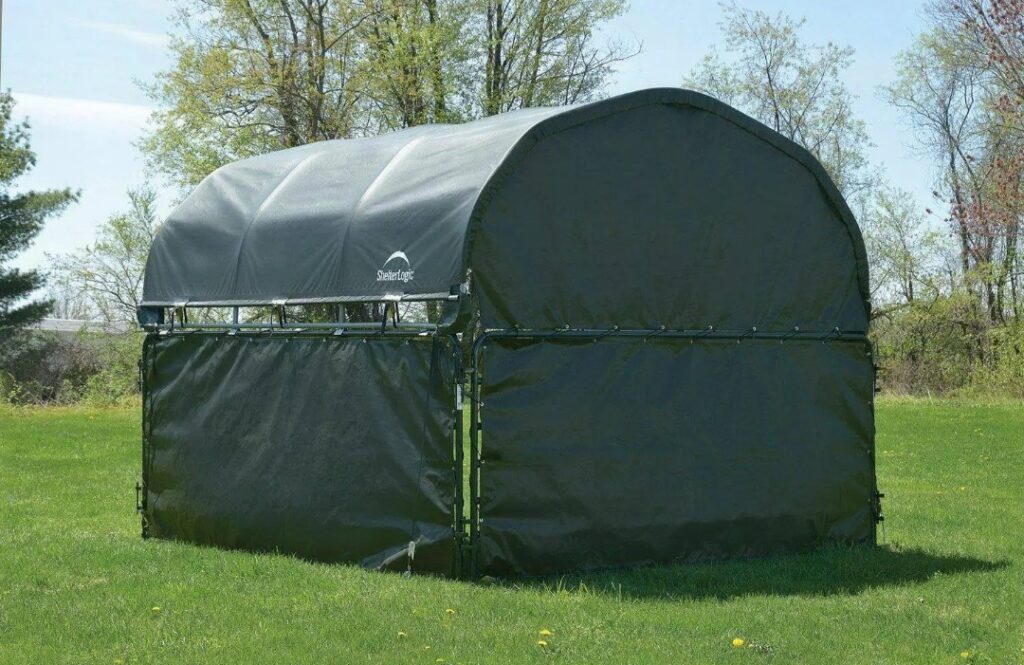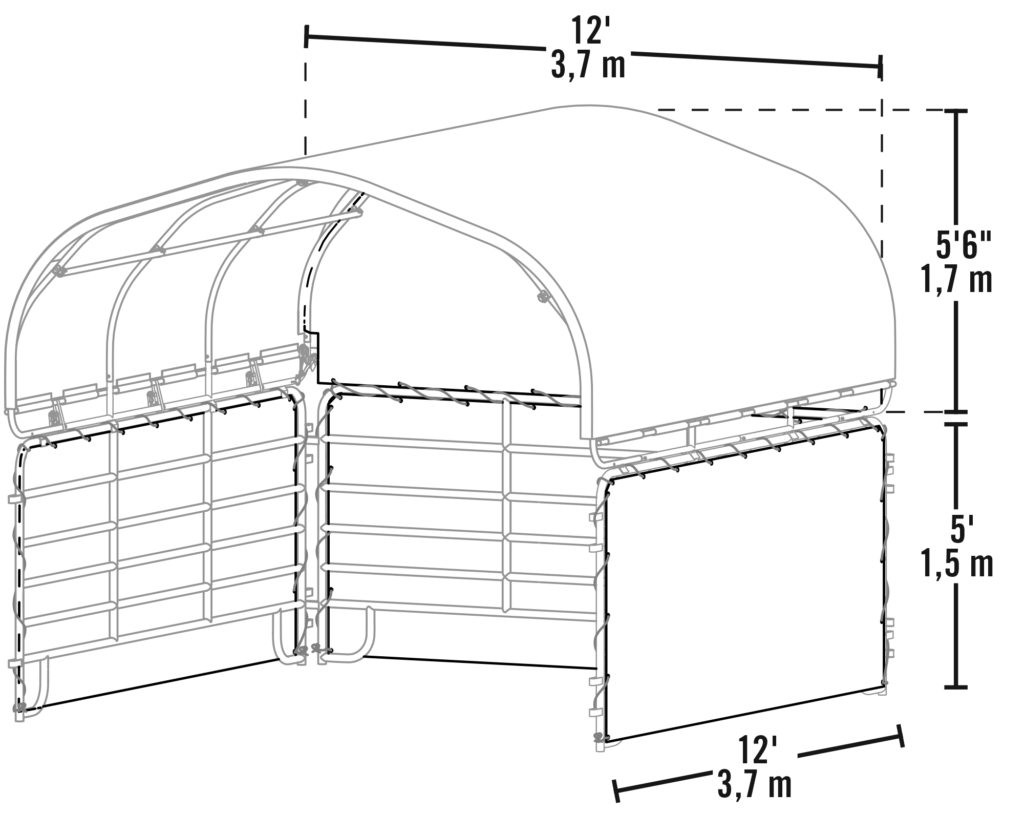 Product Details
Get extra protection for livestock, horses and field animals with the perfect Corral Shelter accessory. The Corral Shelter enclosure kit offers added coverage for corral panels and provides additional shade protection for your Corral Shelter unit. The perfect added feature for your Corral Shelter, this enclosure kit is compatible with all Corral Shelter units. Box contains one end panel in green and three side panels, lacing rope for easy installation, a complete hardware kit and easy step-by-step instructions. Corral Shelter Extension Kit only, Corral Shelter not included. Corral panels and gates not included.
*Offers extra protection against weather elements for animals.
*Universal Corral Panel Fit: Each individual corral panel fits fits a standard 12′ x 5′ or 9.5′ by 5′ corral panel.
*The Corral Shelter Enclosure Kit is made from a 7.5 oz. triple-layer, ripstop polyethylene fabric. Fabric has been heat sealed for water resistance and has been UV treated inside & out.
*Lacing rope provides easy installation.
*Ratchet-Tite tensioning on end panels provide a secure wrap-around cover for your corral fences & corral gates.
*Includes 3 12 x 5 ft. corral panel covers and one half-moon back panel.
*corral panels and corral shelter (top) sold separately*
Shelter Logic Corral Shelter Enclosure Side Kits (Stocked Products), $115 & $109